On this day in 1960, His Highness Prince Karim Aga Khan made his historic first visits to Hunza and laid down the foundation of what we know as a model valley today. Since then, Hunza has come a long way and developed into a model valley for many. Every year on 23rd October, Ismailis of Hunza Valley celebrate this day as "Salgirah" to commemorate Aga Khan's visit to Hunza for the first time.
During the first visit of His Highness Aga Khan to Hunza, photographer Abdul M. Ismaily took numerous photos that remained unseen for decades. However, in 2016, Simerg Photos released a number of pictures of this historic visit with the permission of Abdul M. Ismaily's family.
On this happy occasion for the Ismailis of Hunza, GBee is pleased to share some of the photographs from Aga Khan's first visit to Hunza in 1960.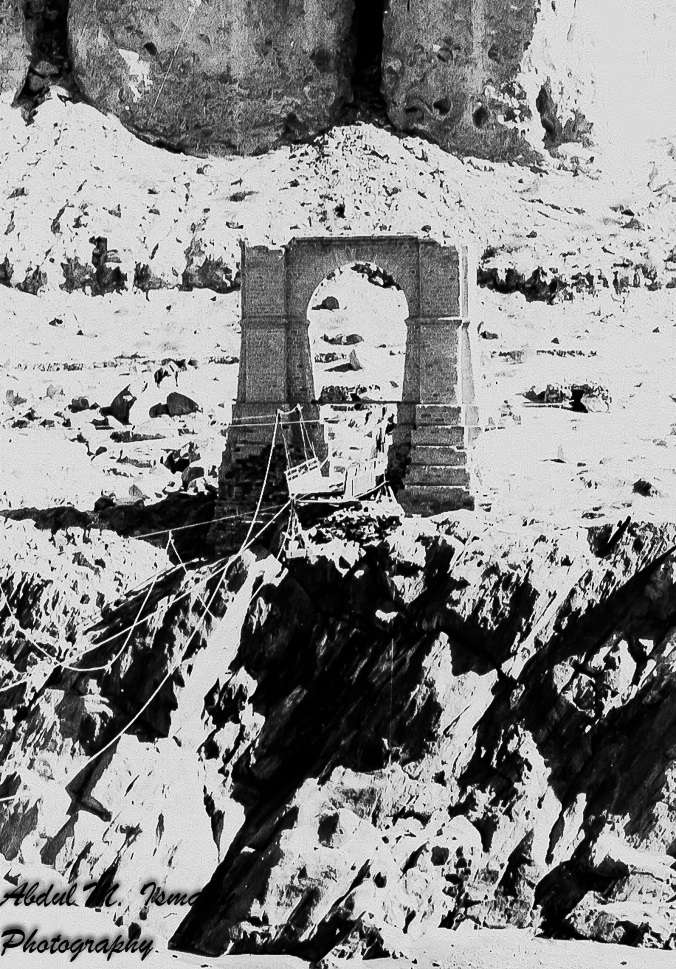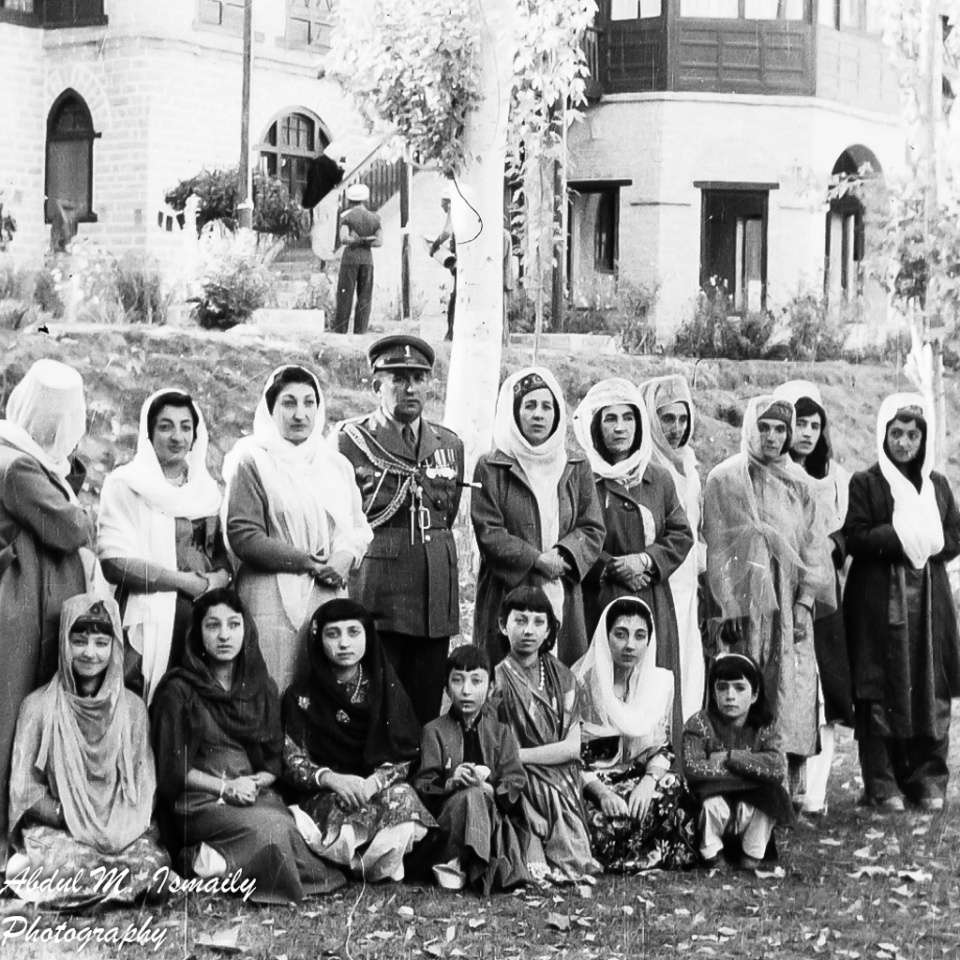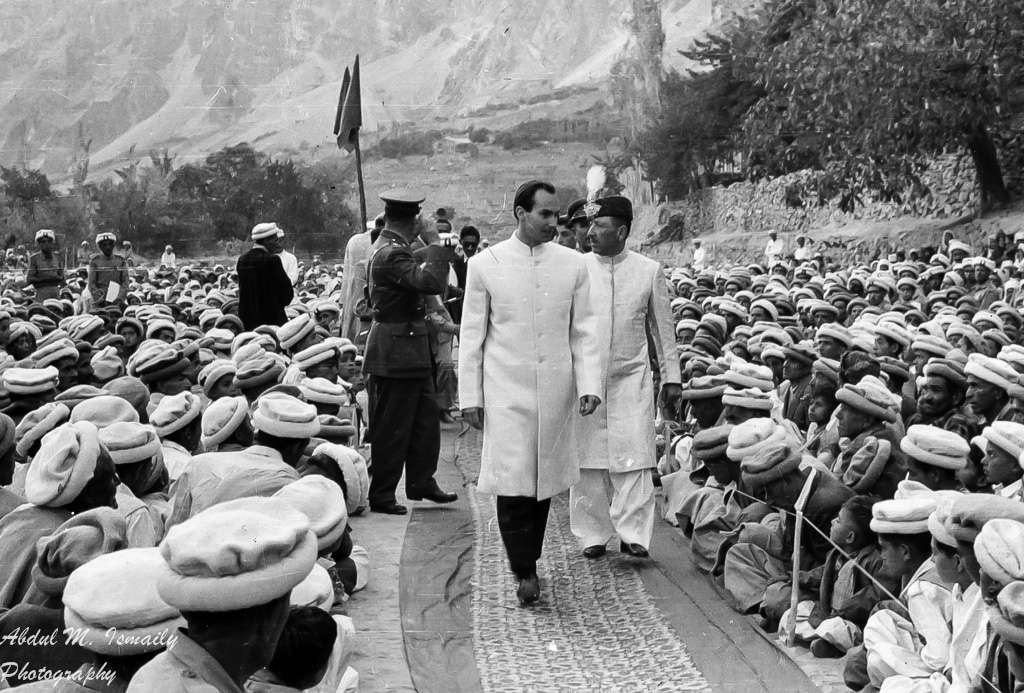 Federation of Pakistan has no way but to implement Supreme Court directives
The constitutional status of Gilgit-Baltistan is as old as the Kashmir issue. The people of Gilgit-Baltistan liberated their motherland from the illegal occupation of Maharaja Regime. People constituted a local government in the region thereafter, newly created Muslim country Pakistan extended its de-facto jurisdiction over the region but again attached Gilgit-Baltistan to the Kashmir issue.
State of Jammu & Kashmir, ruled by Maharaja before the partition of Indo-Pak, divided into three parts main portion was captured by the Indian army which is still called occupied Kashmir. A small portion thereof was liberated by the Kashmiris with the help of tribal men, which is called Azad Jammu and Kashmir. The third is GB region which is also considered disputed under Security Council resolutions.
Since all the above mentioned three parts were claimed by both the countries, Pakistan claimed entire Jammu & Kashmir state to be its part as per partition agenda agreed upon by the parties while India claimed the Kashmir state as per so-called accession deed made between India and Maharaja Kashmir.
Kashmir issue prevented the two neighboring countries from friendly relations rather thrown them into wars against. That is what the situation became hurdled for both the countries to declare, the parts of Kashmir state in their de-facto control, to be their integral parts.
India gave a special status to occupied Kashmir under Article 370 of the Indian constitution while Pakistan also awarded special status to AJ&K through an Act of parliament. People of AJ&K have their own Constitution but unfortunately, Gilgit-Baltistan ruled by executive "Orders" imposed from time to time by the Federal Governments in Islamabad, despite a persistent protest against.
The Federal Governments deprived people of Gilgit-Baltistan from their fundamental and constitutional rights, as such there remained nothing but to invoke the jurisdiction of "Supreme Court of Pakistan" hence the issue was taken to Supreme Court and got a verdict from there with the directions to provide fundamental rights safeguarded by an independent Judiciary guaranteed by constitution even if needed to emend the continuation of Pakistan but the verdict given by august "Supreme Court" in well-known case "Al-Jihad Trust" was turned no ears by the Federation for decades.
Thereafter, many petitions under Article 184(3) were submitted before Supreme Court even the federation itself filed a petition before against an order passed by the Supreme Appellate Court GB whereby, "Executive order 2018" was suspended. The Supreme Court heard all the petitions about the constitutional status of Gilgit-Baltistan pending before, after getting legal assistance of learned Attorney General, counsel for petitioners and even getting the assistance of senior jurists as "amicus curiae".
During pendency, a committee headed by learned Attorney General submitted a new "proposed order 2019" before august Supreme Court. The honorable Court with the assistance of all the jurists appeared in the case and honorable Attorney General once again visited through the proposed "order" modified and sanctioned it by annexing the same with the judgment announced on 17-01-2019 as part of it and directed forthwith promulgation of the same by the President of Pakistan on the advice of the Federal Government and in any case within a fortnight hereof;
The Federal Government, either on one or another pretext did not comply the mandatory directive of august Supreme Court and used delay tactics to abuse the process of law apparently submitting applications to get an extension of time to advice President of Pakistan to promulgate the attached order.
The honorable Supreme Court did not extend any further time on the application submitted before the Court and during the pendency of the application the Federal government again has taken a U-turn by filing another application to amend the "annexed order 2019".
The situation jolted bar counsel and other bar associations in GB to resist mala fide move of the Federation and their representatives appeared before on the date of hearing.
The plain reading of the judgment, I have come to the conclusion that the federation cannot introduce an amendment to the "GB Order 2019" unless the same is promulgated by the President, thereafter to the Federation can introduce amendments within the ambit of the directive (II) of SC in its judgment. The amendment application submitted without first compliance of the directives issued by the Supreme Court amounts to contempt of court.
The situation, in this case, is parallel with that situation once has arisen in judicial history when PM Yousaf Raza Gillani using executive tricks impliedly refused to comply the directives issued by the august Supreme Court and had to face contempt of court and resultantly lost his premiership.
During proceedings on 22-05-2019 although the honorable judges (as reported in the newspapers) showed their annoyance through their remarks it seems honorable judges acted upon the principle of judicial restraint, otherwise the Federation might be taken for contempt of court.
In further proceedings, if the Federation insists its plea of the amendment and also requests for getting further time to send its advice to the president for the promulgation of the proposed order which is annexed to the judgment that the legal status may turn towards contempt of court.
The federation must understand that the honorable court has provided judicial imprimatur and permanence to the proposed "order" and restrained the executive from their whimsical interferences and awarded unassailable judicial protection to the people of Gilgit-Baltistan in the cited judgment.
Modi's domineering bully scattered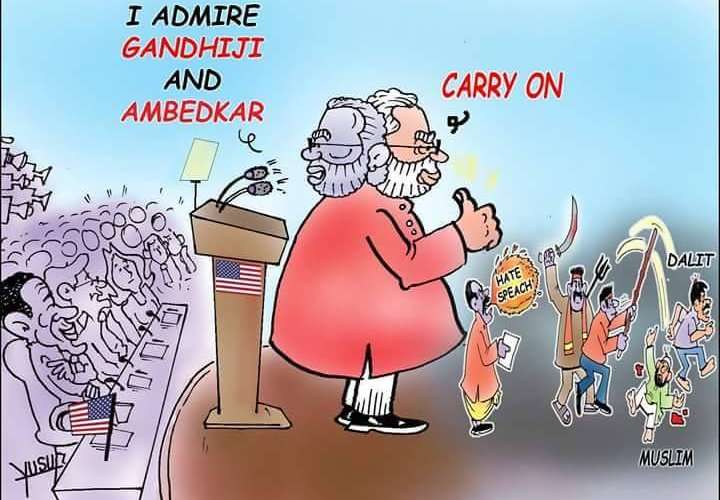 India, a regional power with a population of 1.3 billion, has always been an ambitious colossal poverty-stricken territory trying to dominate over smaller sovereign countries that share a boundary with the country. It has always wanted to be the godfather of the region and even violated settled formula agreed upon for partition of the subcontinent and occupied Jammu and Kashmir, against the will of majority Muslim population.
Muslims in the Indian Occupied Kashmir launched a Jihad since the day one of Indian aggression. Jawaharlal Nehru turned the early failures on India in Kashmir into a diplomatic play card and invoked UN interference with the following policy statement before the UN Security Council on 15 January 1948.
"Only to see peace restored in Kashmir and to ensure that the people of Kashmir are left free to decide in an orderly and peaceful manner the future of their State. We have no further interest, and we have agreed that a plebiscite in Kashmir might take place under international auspices after peace and order have been established."
India, in fact, played a dirty trick even before UNO just to ease jihad in Kashmir and to gain time to strengthen her occupation over Kashmir and succeeded, because of the dubious character of permanent members of security council despite, India slapped them by denial of resolutions passed by the UN Security Council. The resolutions are consigned to rubbish heap in UNO.
India deceived UNO but failed to remove zeal of kashmiris till today to liberate their motherland. Kashmiris turned their struggle into protest to jolt international conscience, at least to play their role to force India to act upon UN resolutions.
Unfortunately, India facing no such force from outside world, as such
strengthening her forces in Kashmir, extending black laws. Indian army has been given free hand to curb peaceful protest of people. Atrocities of the Indian army are the order of the day in Kashmir instead of complying her pledge of the Kashmir plebiscite.
Pulwama: an unfortunate suicidal attack on Indian army happened in preceding month. One local desperate young man, who was subjugated to torture by Indian army in past, detonated himself to army vehicles, caused casualties. Modi did not waste even a moment to gather proofs but intoxicatingly blamed Pakistan and warned dire consequences, gave free hand to his army to retaliate.
In response, Imran Khan, the Prime Minister of Pakistan, showed a statesman spirit, offered India peace to prevail and asked to provide proofs of Modi's blame to take action against any terrorist conspired by any nonstate actor in Pakistan. Khan cleared his policy against terrorism but at the same time, he voiced loudly to retaliate any armed adventure against Pakistan. On the next day, DG ISPR made a press conference.
He also reacted but in a sober manner as a supporter of peace, rebutted any involvement of Pakistan. Categorically, offered dialogue with India and also warned a surprising response if India launched any sort of military attack across.
Modi listened, peace offer and also any armed adventure from Pakistan side, with half an ear. Missed a chance of complete peace as he went into a frenzy of rage. He, in fact, wanted to turn the situation in his favor for coming elections by creating a war like situation with Pakistan. Indian army was also eager to show its unchallengeable force, therefore, Indian army also chose war instead of peace and army dashed an air attack crossing the international border.
Their aircrafts dropped payloads in a thick forest and ran in dark of night. The response by Pakistan was a nightmare for India. The brave air force of Pakistan not only achieved their targets inside India but also, bombed down two Indian aircrafts; one in Pakistan side and another in Indian side.
Arrested Indian pilot ejected from crashing aircraft after saving his life from angered mob of civilian gathered on the spot. The retaliation from Pakistan was a surprise for Modi and Indian army. They are still taken aback and have failed to come out of aftershock of the attack yet. Modi's
fool's paradise turned into doom his future.
Indian army also could not digest the adverse effects sustained in front of the world at large. World opinion turned against Modi's policy of bringing the region and the world endanger of atomic war. While Mr. Khan appeared in the canvas of world as peace loving statesman, particularly, his act of releasing Indian arrested pilot without terms and conditions, proved him a sober statesman and friend of humanity.
Pakistan army also proved to be a professional army in the true sense as even being a fully capable army to response Indian threads, it, again and again, offered India to prevail peace in the region. Modi's warmongering attitude again made Kashmir issue flashpoint before the international community, which has been forgotten by superpowers.