Chitral Youth Forum (CYF) Celebrates Spring Festival at PNCA
Chitral Youth Forum organized Spring Festival at Pakistan National council of Arts (PNCA) in Islamabad to welcome the Persian New Year (Nowruz)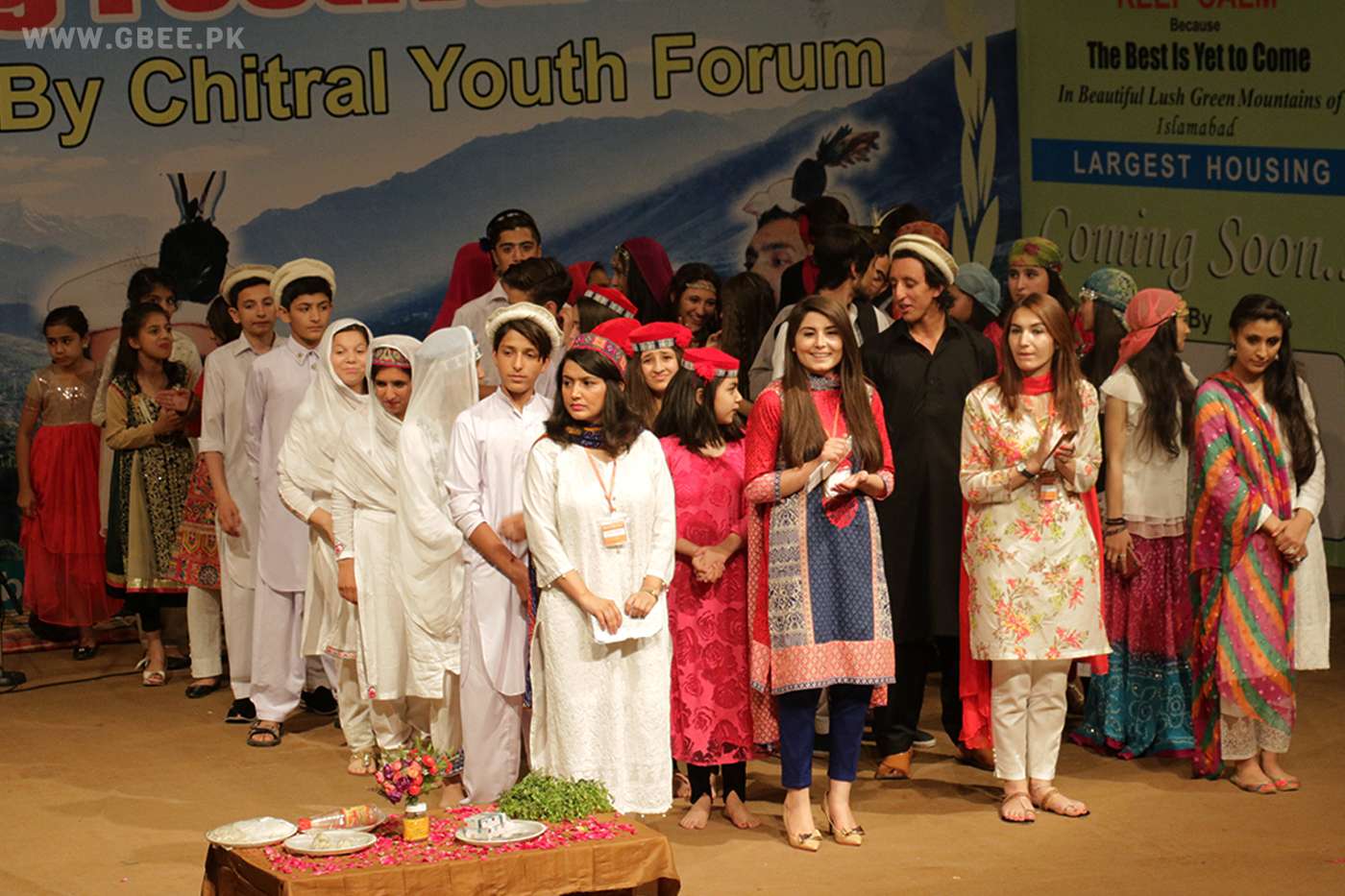 Islamabad: Chitral Youth Forum (CYF) organized Spring Festival to celebrate Nowruz on Sunday, April 16, 2017, at Pakistan National council of Arts (PNCA) in Islamabad.  The event was organized to welcome the Persian New Year (Nowruz) in centuries old traditional way.
Shezada Iftikhar Uddin, MNA of Chitral, Mr. Sultan Wali, Managing Director of Chitral Associate and Raja Nazeem Ul Amin, the Chairman of Gilgit-Baltistan's Board of Investment, were among the prominent personalities who attended the event.
Over 400 families and professionals from Gilgit-Baltistan and Chitral (GBC), who live in the twin cities of Rawalpindi and Islamabad, attended the event.
A main feature of the Spring Festival was how different countries celebrated the arrival of new year and spring as a whole. Young girls and boys dressed in the colorful traditional attire of relevant countries presented skits. Nowruz celebrations and arrival of spring festivities were depicted through popular practices of northern Pakistan, Afghanistan, Tajikistan, Iran, etc.
Mr. Shehzada Iftikhar appreciated the efforts of CYF in his address.
"This program is unique and one of its kind that I have ever attended. I am very touched with the performance that showed how arrival of spring is celebrated in different countries and even within Pakistan. I must say this event should be organized every year. I will make every possible effort to put the event in PNCA's annual calendar so that we could celebrate it every year on a regular basis."
The famous dance of Chitral, Phastak Dosik, was also presented by young boys.
Later on, famous folk singer Jabir Khan Jabir presented one of his latest songs. Popular singers from Chitral like Irfan Ali Taj and Muhsin Hayat Shadab also performed and brought the audience to their feet.
A skit on how trends have changed over the years was also performed by Chitrali youth.
Spring Festival & Nowruz Celebrations in Pictures
Popular in the Community
{{#values}} {{/values}}
{{^isVideo}} {{/isVideo}} {{#isVideo}} {{/isVideo}}