Baltistan Super League Season 2 ends after enthralling matches from 20 teams
The second season of Baltistan Super League came to an end at Alipur Cricket Ground on Sunday. Spanning for three-days about 20 teams battled it out to be the ultimate champions. Siksa Cricket Club grabbed the cup, yet the performance of Khalid remained the stand-out of the tournament. Mr. Mohammad Shafiq, the Minister of Food Department Gilgit-Baltistan, appeared as the chief guest on the final match.
The majority of the teams were named from the respective Balti villages that the players belonged to. That's why, there were representations from Machulu, Hasanabad, Siksa and Pion etc. Every team necessarily had to win from their first matches in order to qualify for the next round in the 5-overs tournament.
Playing for Al-Arif, Mairaj Khalid remained the stand-out of the tournament, performing both with his bat and bowl. In the first match of his team Al-Arif, he single-handedly steered away victory from Ghanche-II in what was turning out to be an emphatic win for the opposite team. At a time when wickets were tumbling like flies for Al-Arif during their chasing, Khalid remained firm at one side with his sixers and fours. 33 needed from 12 balls reached down to 15 needed from 6 balls thanks to some massive hittings from him. And when 9 remained from 3, Khalid hammered a sixer and a four of the next two deliveries to snatch away the victory. Although his team lost in the semis, his performance remained consistent both with the ball and the bat, earning him deservedly the player of the tournament.
While the final match between Siksa Cricket Club and Balghari Kingstars was no less enthralling. Batting first, Balghari Kingstars posed a mammoth target of 67 at a ground where the previous matches averaged in the 40s and 50s, and that too against a formidable bowling attack of Siksa. However, Siksa were unfazed as they kept the scoring rate in pace with the required rate without losing wickets during their chasing. The score was huge, but the Siksa captain Zaheer himself was leading from the front. In the ending part of the game when the asking rate was mounting, Captain Zaheer hammered some brilliant sixers which won them the game in only 4.2 overs, a significant achievement considering the target. The jubilant Captain Zaheer, therefore, won the man of the match title.
In the end, chief guest Mr. Mohammad Shafiq appreciated the effort of Mashabrum Student Community for organizing the whole tournament and subsequently provided medals and titles to the players of the winners and the runner-ups.

Aga Khan Agency for Habitat Raises Awareness on National School Safety Day in Pakistan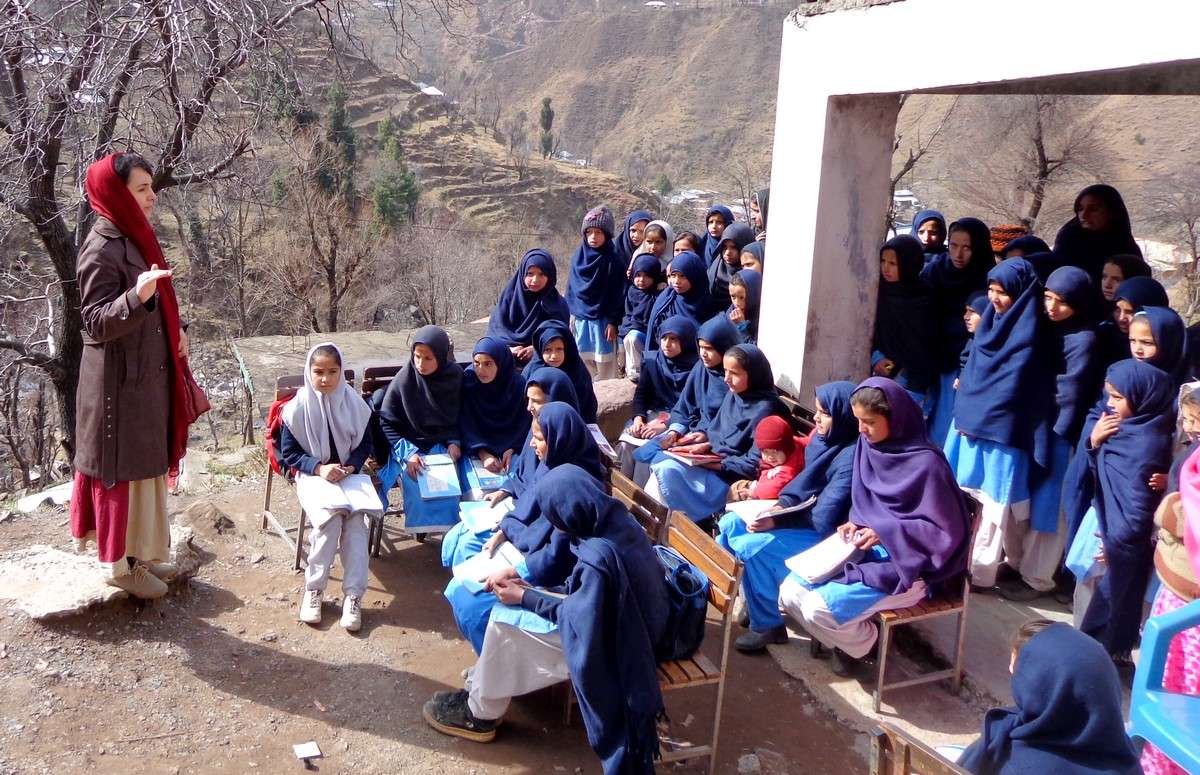 To protect school children from natural disasters and other insecurities, the Aga Khan Agency for Habitat (AKAH) convened government education departments, academia, district disaster management authorities and the media in Gilgit-Baltistan, Chitral, Khyber Pakhtunkhwa, Sindh and Punjab.
Mr. Hafiz Noorullah, Education Development Officer, Chitral, said on a radio talk show:
"A lack of awareness and knowledge makes the disaster happen. So there is a need to have more and more information sharing through different media platforms and involvement of young people in interactive discussions to sensitize them on the topics of safety and security."
Mr. Nawab Ali Khan, Chief Executive Officer, AKAH Pakistan said:
"In the 2005 earthquake, Pakistan lost around 20,000 children due to vulnerable structures and lack of awareness and preparedness, which cannot be repeated. We need our schools to be resilient and better prepared
for similar situations. We are thankful to our public and private-sector partners for joining hands with us to achieve this objective."
For the last 20 years, AKAH has been designing and implementing programmes on Disaster Risk Reduction and Mitigation in some of Pakistan's most vulnerable areas. More than 1,000 schools in disaster-prone areas have benefitted from the development of hazard and risk maps, school safety plans, provision of school safety kits, and awareness raising and capacity building of individuals.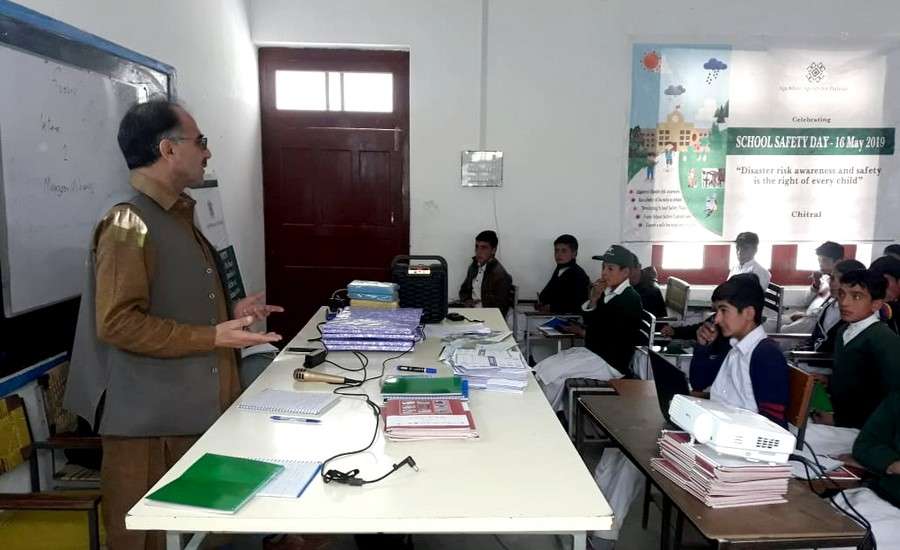 School-level awareness raising sessions have been part of the work of the Aga Khan Agency since the Islamabad Conference on School Safety held in 2008. AKAH's School Safety Programme will contribute towards the UN Office for Disaster Risk Reduction's one million safe schools and hospitals global campaign, and contribute towards the achievement of Sustainable
Development Goals (SDGs) and the practical implementation of the Pakistan School Safety Framework.
For further information, please contact:
[email protected]
NOTES:
The Aga Khan Agency for Habitat (AKAH), which merges the capabilities of Focus Humanitarian Assistance, the Aga Khan Planning and Building Services, and the Aga Khan Development Network's Disaster Risk Management Initiative focuses on preparing for both sudden and slow-onset disasters. AKAH works to ensure that people live in physical settings that are as safe as possible from the effects of natural disasters; that residents who do live in high- risk areas are able to cope with disasters in terms of preparedness and response; and that these settings provide access to social and financial services that lead to greater opportunity and a
better quality of life. Initially, priority areas of AKAH will include Afghanistan, Pakistan, Tajikistan, the Kyrgyz Republic, and India.
Read more about the agency at: http://www.akdn.org/our-agencies/aga-khan-agency-habitat
Introducing #GBCProspers – Stories from Gilgit, Baltistan and Chitral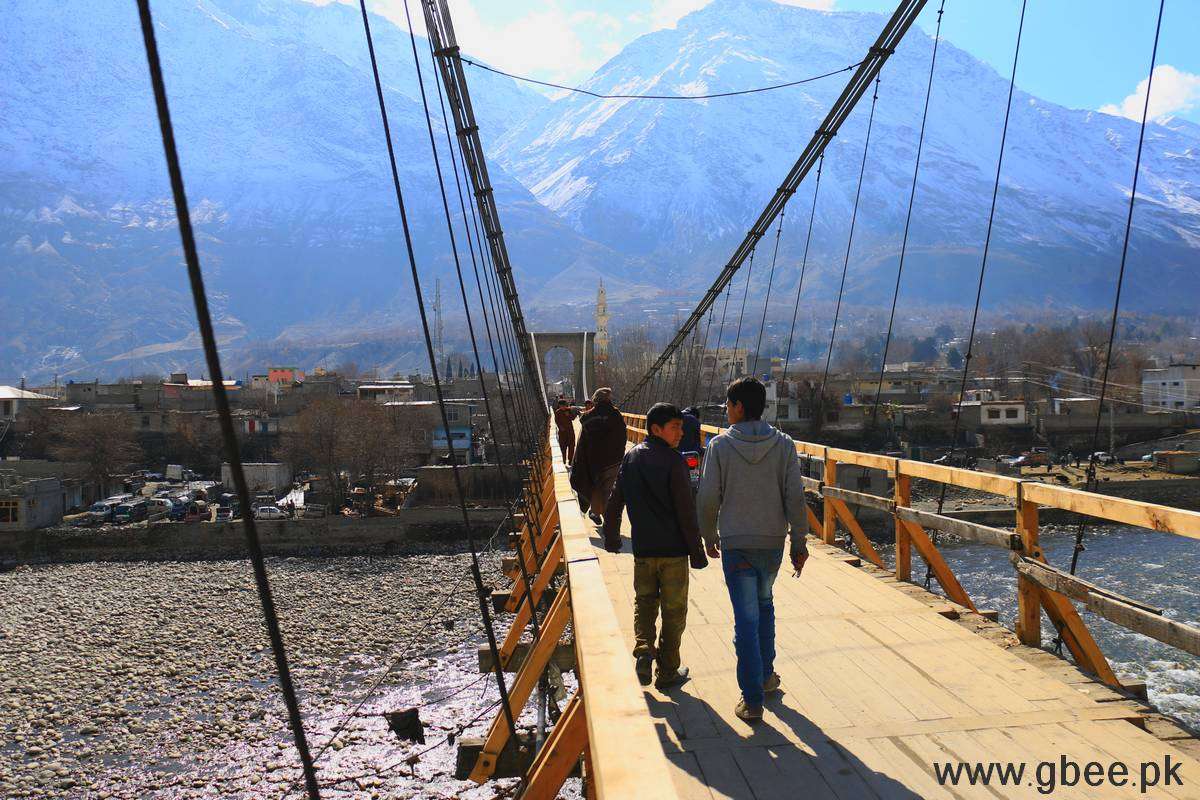 Every day when we wake up, we struggle hard to make a name for ourselves, our families and our country. We see a handful of names in the limelight while hundreds and thousands of names remain in an obscurity no matter how big or small that person's contribution to the society is.
At GBee, we believe that a society cannot prosper without the small yet meaningful contributions of its members.
This is why, we are announcing the launch of an on-going campaign which we are now officially calling #GBCProspers. This campaign aims to celebrate the contributions, small and big, by the common citizens that collectively reflect in the social, cultural, religious, musical and economic prosperity of the mountain communities.
How to access the stories?
The stories published under #GBCProspers campaign can be found on a dedicated topic section. Each story will also be published in its relevant district page on Facebook and GBee's Instagram and Twitter accounts.
Alternatively, you can search for the hashtag #GBCProspers on Facebook, Twitter and Instagram to get the latest as well as the stories published in the past.
How to submit a story?
Stories can be submitted at our email editor[at]gbee.pk with #GBCProspers in the subject, on our WhatsApp number +923555075849 or directly at your relevant district page on Facebook.