5 tourists dead, 11 critically injured as hotel balcony collapses in Chitral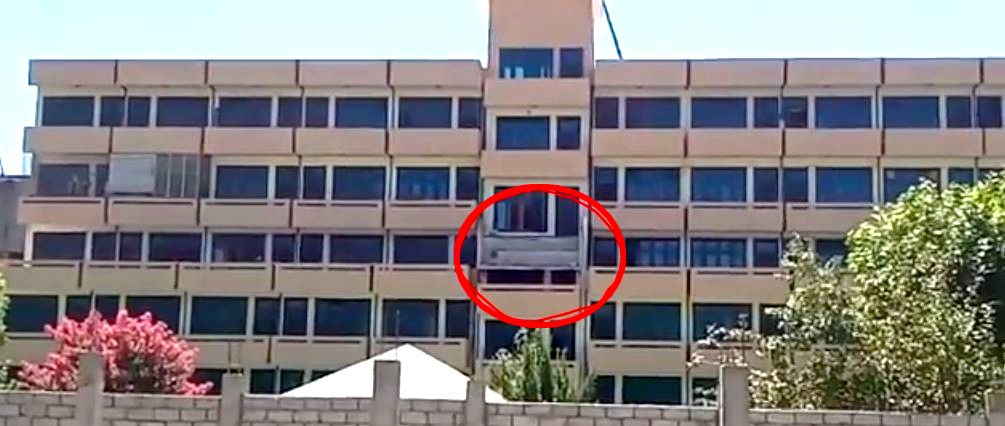 At least 5 tourists have died and 11 others have been critically injured after the balcony of a hotel collapsed in Chitral city of Khyber Pakhtunkhwa province. According to Rescue 1122 KPK, the injured were airlifted by helicopter of Pakistan Army on the directions of Deputy Commissioner Chitral while the dead bodies were sent to Punjab by road.
The incident took place on the second floor of the Terichmir Hotel in Chitral city where a family of 20 was staying. 17 members of the family went to the balcony to take pictures before leaving for Kalash Valley as part of their tour itinerary.
The affected belonged to Kasur district of the Punjab province who were traveling in KPK after the government opened tourism after it was suspended due to Covid-19.
According to the hotel management, the balcony could not withstand so many people and came down killing 3 tourists on the spot. Two more scummed to injuries the next day while 11 have been told to be critically injured.
A social media video shows people rushing the injured to District Headquarter Hospital (DHQ) Chitral. The injured were later shifted to Lady Reading Hospital (LRH) in Peshawar via a Pak Army Helicopter.
Chief Minister Khyber Pakhtunkhwa Mahmood Khan has shown his grief on the incident and directed DC Chitral to facilitate the affected in every possible way.

Follow these steps to help slow the spread of the virus and to reduce the risk of infection:
➡️ Wash your hands with soap and water regularly and thoroughly; this means for at least 20 seconds
➡️ Cough or sneeze into your elbow or into a clean tissue, then throw the tissue in the bin
➡️ Stay 1.5 meters away from others. If you are sick, stay home
➡️ If you're feeling sick or showing symptoms of coronavirus, you should call your designated numbers in your city for advice.
➡️ For more information and tips to help improve your safety and wellbeing, visit the Federal Government's official website