PAK Hunza Gilgit Social Welfare Organization arranges "United We Stand Cricket Tournament" in Karachi
The Pak Hunza Gilgit Social Welfare Organization arranged a two days cricket event "United We Stand Cricket Tournament" at Sir Sultan Muhammad Shah (Aga Khan III) cricket ground, Karachi on the second and third day of Eid-ul-Fitr.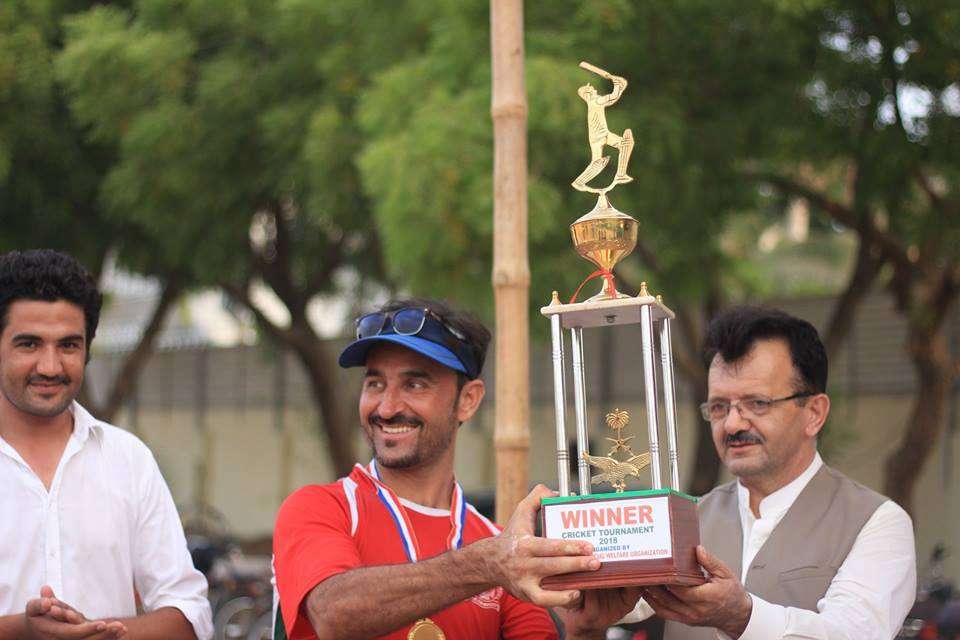 The tournament was a part of HGSWO's routine extra circular activates, the theme of the event was to engage youth in positive, rejoicing diversity and creating harmony among the youth of Gilgit, Baltistan, and Chitral (GBC) in Karachi.
13 teams played the tournament, Gojal United and SMS II made their way to the final with their outstanding cricket.
"United we stand cricket tournament" started on the Second day of Eid. Muhammad Karim, a respectable businessman, was the chief guest at the opening ceremony.
Speaking to the opening ceremony, Karim applauded HGSWO for arranging different activities to engage the youth in positive activities and emphasized the youth to take part in sports and other social happenings.
In the enthralling final match, SMS II won the toss and choose to bat first. Batting first, the SMS II was able to set a target of 99 runes in allocated 8 overs on the loss of 9 wickets. Ali (55) and Zeeshan (23) were the high scorers of SMS II. Gojal United was unable to chase the target. SMS II bowled them out in the last over and SMS II won the match with 8 runs.
A large number spectators across GBC residing in Karachi, including notables, witnessed the final match being played at SMS on the third day of Eid-ul-Fitr.
In the final presentation ceremony, Col Rtd Zahid and Sadar Khan were the chief guests.
While Aziz Ahmed presided the final presentation ceremony. Directors of HGSWO, Mushtaq Ahmed, Karim Rozik and Najeebullah Baig, Amjad Ali and Safdar Khan also join as the guest of the event.
The winning trophy was conferred to the Captain to SMS 11 by Col Zahid and the runner-up trophy was presented by Sardar Khan to skipper of Gojal United.  Medal and token of appreciation were presented to the best performers of the tournament and the volunteers for arranging the event.
Hunza Gilgit social welfare Organization will continue to serve the wellbeing of the community, chairman Hunza welfare requested all the stakeholders of the region to come forward and play their part in mitigating the ongoing contemporary challenges.

Follow these steps to help slow the spread of the virus and to reduce the risk of infection:
➡️ Wash your hands with soap and water regularly and thoroughly; this means for at least 20 seconds
➡️ Cough or sneeze into your elbow or into a clean tissue, then throw the tissue in the bin
➡️ Stay 1.5 meters away from others. If you are sick, stay home
➡️ If you're feeling sick or showing symptoms of coronavirus, you should call your designated numbers in your city for advice.
➡️ For more information and tips to help improve your safety and wellbeing, visit the Federal Government's official website