PAK Hunza Gilgit Social Welfare Organization arranges "United We Stand Cricket Tournament" in Karachi
The Pak Hunza Gilgit Social Welfare Organization arranged a two days cricket event "United We Stand Cricket Tournament" at Sir Sultan Muhammad Shah (Aga Khan III) cricket ground, Karachi on the second and third day of Eid-ul-Fitr.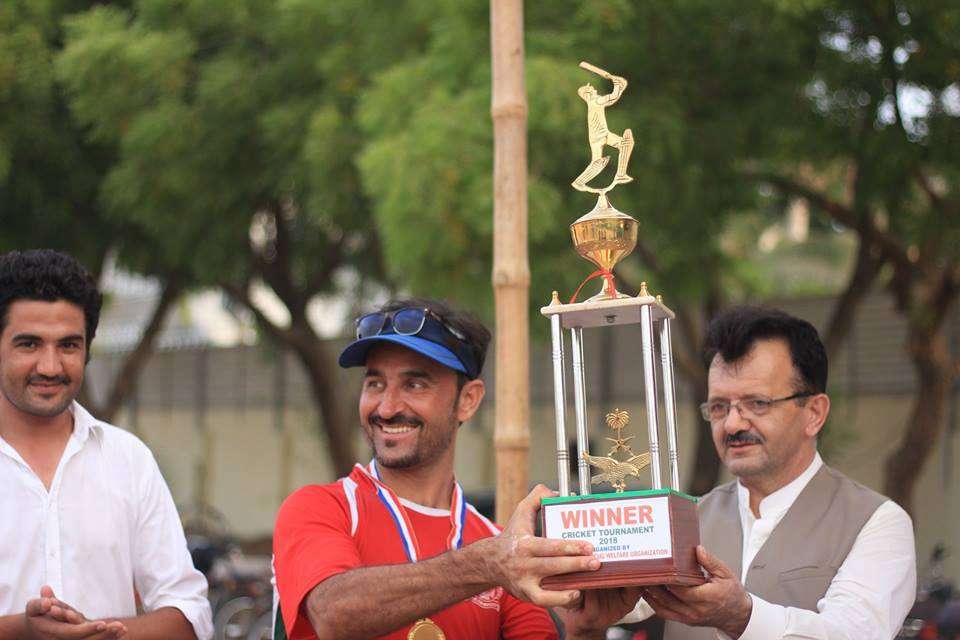 The tournament was a part of HGSWO's routine extra circular activates, the theme of the event was to engage youth in positive, rejoicing diversity and creating harmony among the youth of Gilgit, Baltistan, and Chitral (GBC) in Karachi.
13 teams played the tournament, Gojal United and SMS II made their way to the final with their outstanding cricket.
"United we stand cricket tournament" started on the Second day of Eid. Muhammad Karim, a respectable businessman, was the chief guest at the opening ceremony.
Speaking to the opening ceremony, Karim applauded HGSWO for arranging different activities to engage the youth in positive activities and emphasized the youth to take part in sports and other social happenings.
In the enthralling final match, SMS II won the toss and choose to bat first. Batting first, the SMS II was able to set a target of 99 runes in allocated 8 overs on the loss of 9 wickets. Ali (55) and Zeeshan (23) were the high scorers of SMS II. Gojal United was unable to chase the target. SMS II bowled them out in the last over and SMS II won the match with 8 runs.
A large number spectators across GBC residing in Karachi, including notables, witnessed the final match being played at SMS on the third day of Eid-ul-Fitr.
In the final presentation ceremony, Col Rtd Zahid and Sadar Khan were the chief guests.
While Aziz Ahmed presided the final presentation ceremony. Directors of HGSWO, Mushtaq Ahmed, Karim Rozik and Najeebullah Baig, Amjad Ali and Safdar Khan also join as the guest of the event.
The winning trophy was conferred to the Captain to SMS 11 by Col Zahid and the runner-up trophy was presented by Sardar Khan to skipper of Gojal United.  Medal and token of appreciation were presented to the best performers of the tournament and the volunteers for arranging the event.
Hunza Gilgit social welfare Organization will continue to serve the wellbeing of the community, chairman Hunza welfare requested all the stakeholders of the region to come forward and play their part in mitigating the ongoing contemporary challenges.

MMA Fighter from Gilgit-Baltistan to face his Afghani opponent at SLFC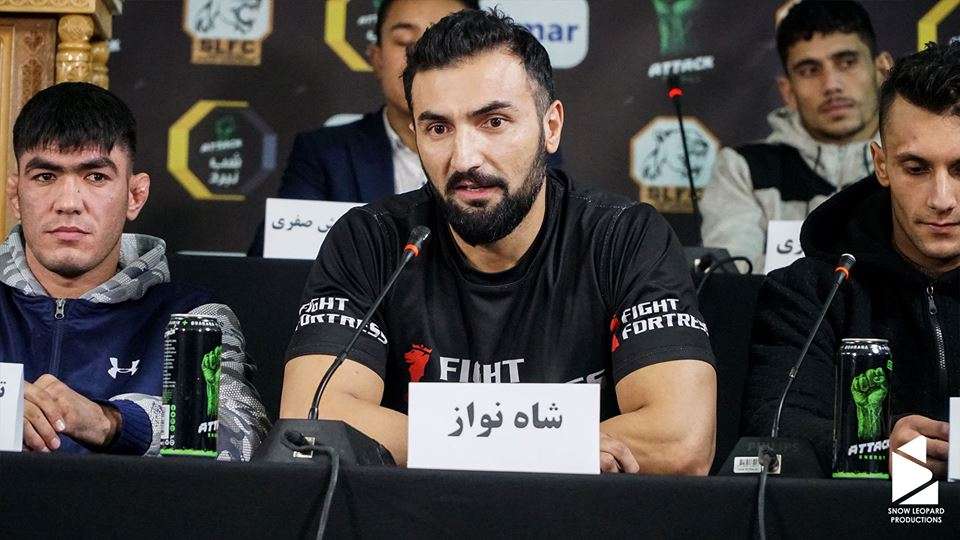 MMA fighter Shah Nawaz is all set to face his Afghani opponent Abdul Wadood Matin at the Snow Leopard Fighting Championship (SLFC). The event is scheduled to be held in Kabul, Afghanistan, on 25th January 2019.
This is going to be the first major Mixed Martial Arts (MMA) championship for Shah Nawaz in the year 2019. Shah Nawaz belongs to the Hunza district in Gilgit-Baltistan and represents the Fight Fortress Islamabad.
Other prominent MMA fighters from Gilgit-Baltistan representing Fight Fortress Islamabad include Uloomi Karim Shaheen, Haider Farman, Anita Karim and Zeeshan Shah.
Shah Nawaz, who is originally from Hunza Valley, will travel to the neighboring country of Afghanistan with Ali Sultan, his coach and co-owner of The Fight Fortress Islamabad later this week.
Shah Nawaz has won 2 out of 2 amateur matches. Both of the matches were held at PAK MMA ٖFighting Alliance. He is quite confident to add another win to his name.
He said while talking on social networking platform Facebook"I've been training hard for this championship. Abdul Wadood Matin is a good player and he is going to be a tough opponent."
The matches of Snow Leopard Fighting Championship (SLFC) will be streamed live on Fight Night Afghanistan's YoutTube Channel. The match will also be available for TV audience on TOLOTV (Yahsat 1A 52.5°E: 11785-H-27500-5/6 & ST-2 88°E: 10966-V-7300-3/4).
An embedded stream for viewers in Gilgit-Baltistan and rest of Pakistan will be available on GBee's video section.
Lahore Qalandars announces Rising Stars trials in Gilgit-Baltistan through the Players Development Program
One of the biggest franchises in Pakistan Super League (PSL T20) Lahore Qalandars announces Rising Stars trials in Gilgit-Baltistan through the Players Development Program. The event will be held at City Park Gilgit on 24th July 2018.
Lahore Qalandars, one of the biggest franchises in Pakistan Super League (PSL T20), might have been unlucky during the past season but it continues to invest in the young cricketing talent of the country. The franchise ower Fawad Naeem Rana has announced the third season of Players Development Program at an event held in Lahore on Saturday.
Rising Stars Players Development Program has been quite successful for Lahore Qalandars. Their most recent exploration has been Salman Irshad, a Kashmiri cricketer who was inducted through the Rising Stars trials held in Azad Jammu & Kashmir. Later, the 22-year old fast bowler was signed by Australian Cricket Club Hawksberry CC for a whole season.
Cricketing personalities like Shoaib Akhtar, Inzamam-ul-Haq and Aqib Javed alongside Lahore Qalandars owner Fawad Rana and CEO Atif Rana were also present at the announcement event. This would be the first time Rising Stars trials in Gilgit-Baltistan are held under the Players Development Program by Lahore Qalandars.
This program will provide a great opportunity for the players from Gilgit-Baltistan to get noticed by coaches and make their way into not only the domestic cricket scene in Pakistan but internationally as well.
Gilgit-Baltistan has been neglected at all levels when it comes to sports and talent exploration. There is no franchise named after Gilgit-Baltistan in Pakistan Super League (PSL T20). At the same time, no player from this region has played for any of the five PSL franchises. This program will fill the missing gap and smoothen the way for potential cricketers from Gilgit-Baltistan to showcase their talent.
The Rising Star Players Development Program will be held in seven cities of Pakistan from 24th July till 14th August 2018.
The registration process has been kept quite simple. Interested talented applicants can register themselves through a number of ways including sending a message on WhatsApp, filling a form on the official Lahore Qalandars website or by downloading their app and providing basic information.
Here's the Registration Process for "Local Players". 😉#DamaDamMast #PlayersDevelopmentProgram pic.twitter.com/IiAoXGys2f

— Lahore Qalandars🏏 (@lahoreqalandars) June 2, 2018
Rising Stars trials in Gilgit-Baltistan will be held at City Park Gilgit on 24th July 2018.
Follow these steps to help slow the spread of the virus and to reduce the risk of infection:
➡️ Wash your hands with soap and water regularly and thoroughly; this means for at least 20 seconds
➡️ Cough or sneeze into your elbow or into a clean tissue, then throw the tissue in the bin
➡️ Stay 1.5 meters away from others. If you are sick, stay home
➡️ If you're feeling sick or showing symptoms of coronavirus, you should call your designated numbers in your city for advice.
➡️ For more information and tips to help improve your safety and wellbeing, visit the Federal Government's official website