Let Them Take Their Own decisions!
Before marriage, she lived a very happy life. Her father was a government servant who hardly managed the home expanses. Amber had one brother, an older sister and two sisters who were younger than her. Love among them was exemplary, which was obviously descended from the cordial relation between their parents. They were raised in an environment where they felt complacent for what they have got, and were never envious of their neighbor's luxurious life.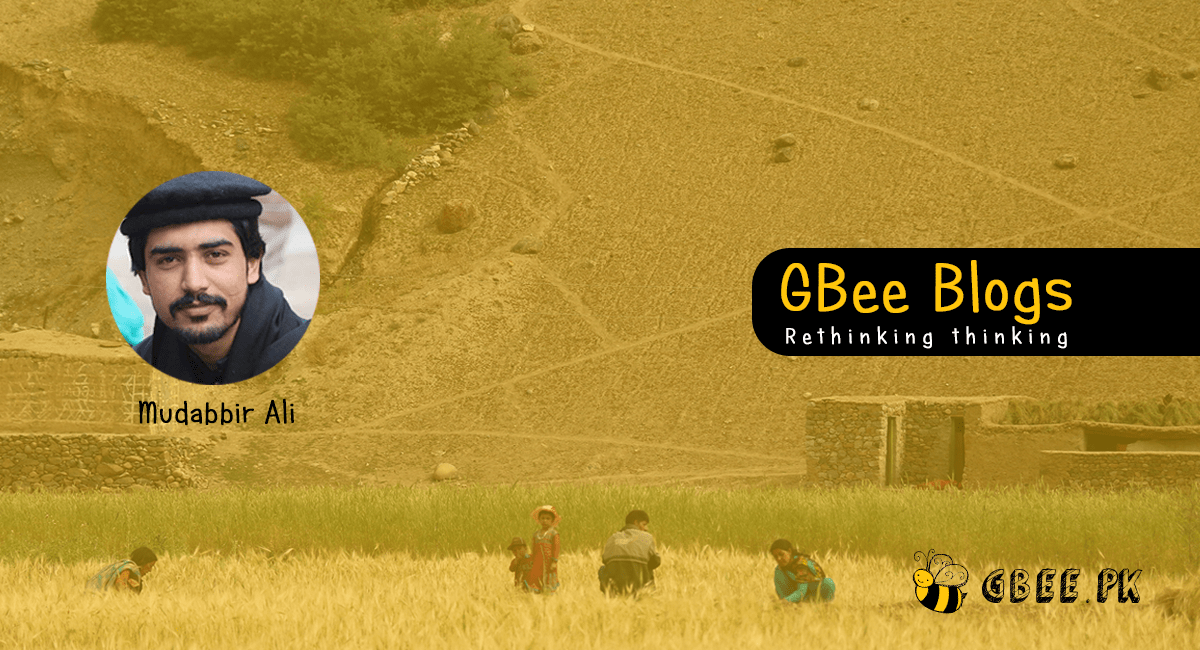 Before marriage, she lived a very happy life. Her father was a government servant who hardly managed the home expanses. Amber had a brother and three sisters, two of whom were younger than her. Love among siblings was exemplary, which was obviously descended from the cordial relation between their parents. They were raised in an environment where they felt complacent for what they have got, and were never envious of their neighbor's luxurious life.
Aged father had an old bicycle that he would use to commute from home to office and back home. Peddling a long distance under scorching sun never became a reason to get angry on his children at home; rather, reaching home he would say, "Thank God, I only suffer for my households comfort".
Zaid, youngest among the siblings, was favorite of all.  Just to make sure their brother did not feel alienated, they would let him get along while playing different games. When they had to experiment their makeup skills on the youngest sister, he would insist to act as a bridegroom.
Life went on a very smooth track until father retired from his job and stayed at home ill. Amber had already graduated and soon started teaching. In less than a year to her teaching career, a notable family from the town asked for her hand. She was kept aloof from the inside meetings that were taking place. Finally, the day reached when she was told that her lifelong decision had been made. Amber had confidence in her parents. Her perception was that whatever they have decided for her would surely be the best thing.
The marriage functions were arranged in the same home that they had rented since long. Amber was neither excited nor fizzled. Everybody around her was cheered up to the extent that nobody could recognize her indifferent looks. She might have had someone in her mind that could not came to her mouth. Anyhow, with all possible dowry, amber was sent to her new home.
After her marriage, she encountered series of unexpected events. Her husband was also a salariat and was greedy too. He allowed her wife to continue with her teaching career. Not that he believed in women's liberty, rather he thought allowing her to work would increase their monthly income.
Almost in 20 years of marriage life, amber never received a word of compliment for her beauty, instead got castigated and abused in front of their children. Amber's pain accentuated when she heard joyous stories of after-marriage-life from her colleagues at school. She tried to revolt but it was too late. She even had a slightest intention to commit suicide but restrained. Whenever she desired to assert her demands, she failed. Thus, she became a complete picture of dejection and helplessness. All through this time of agony, she deeply missed her first home.
The characters in the story are fictional.

In Pictures: His Highness Aga Khan's First Visit to Hunza in 1960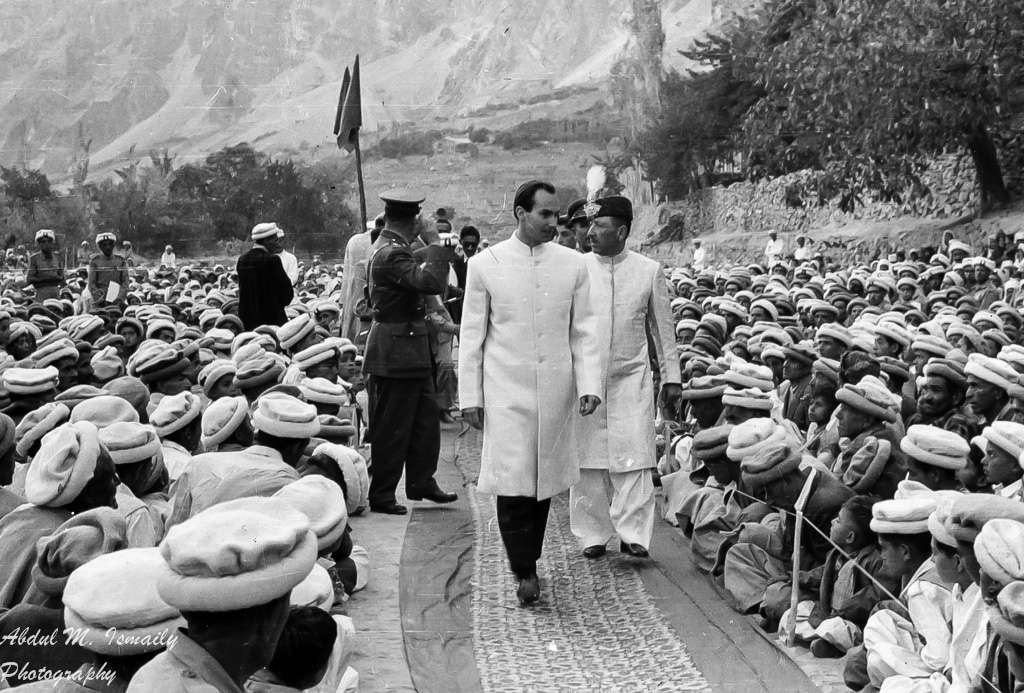 On this day in 1960, His Highness Prince Karim Aga Khan made his historic first visits to Hunza and laid down the foundation of what we know as a model valley today. Since then, Hunza has come a long way and developed into a model valley for many. Every year on 23rd October, Ismailis of Hunza Valley celebrate this day as "Salgirah" to commemorate Aga Khan's visit to Hunza for the first time.
During the first visit of His Highness Aga Khan to Hunza, photographer Abdul M. Ismaily took numerous photos that remained unseen for decades. However, in 2016, Simerg Photos released a number of pictures of this historic visit with the permission of Abdul M. Ismaily's family.
On this happy occasion for the Ismailis of Hunza, GBee is pleased to share some of the photographs from Aga Khan's first visit to Hunza in 1960.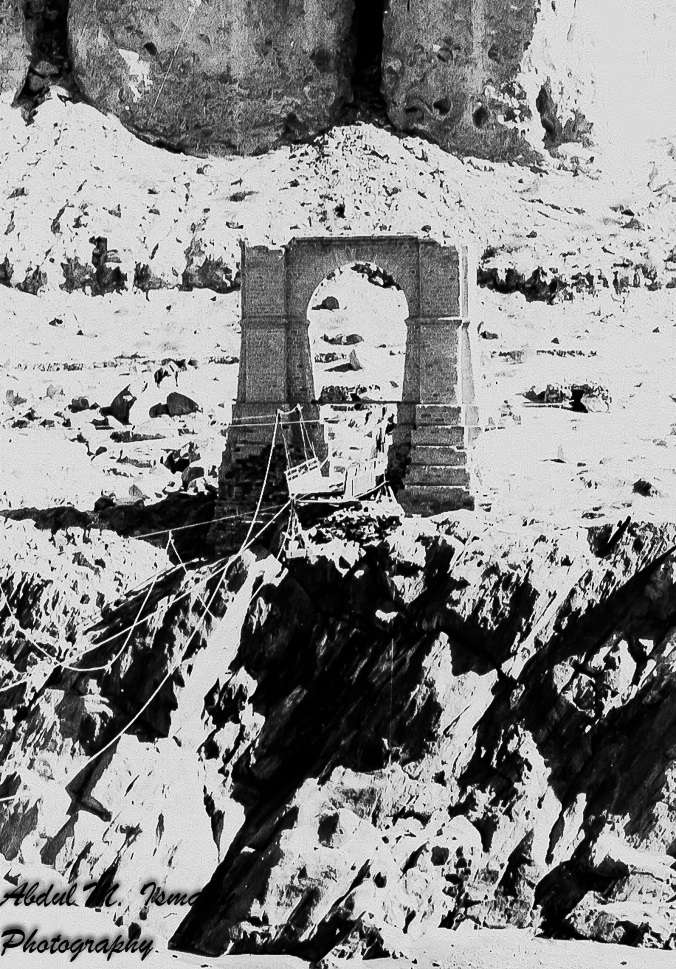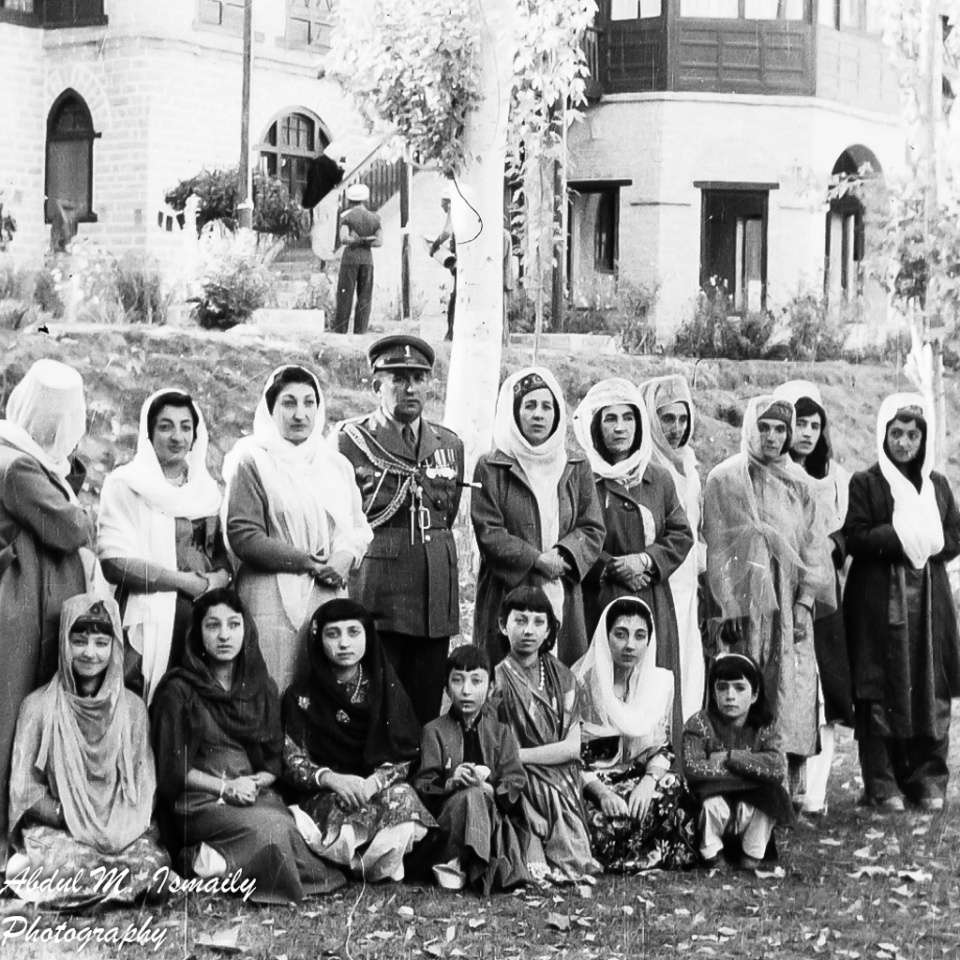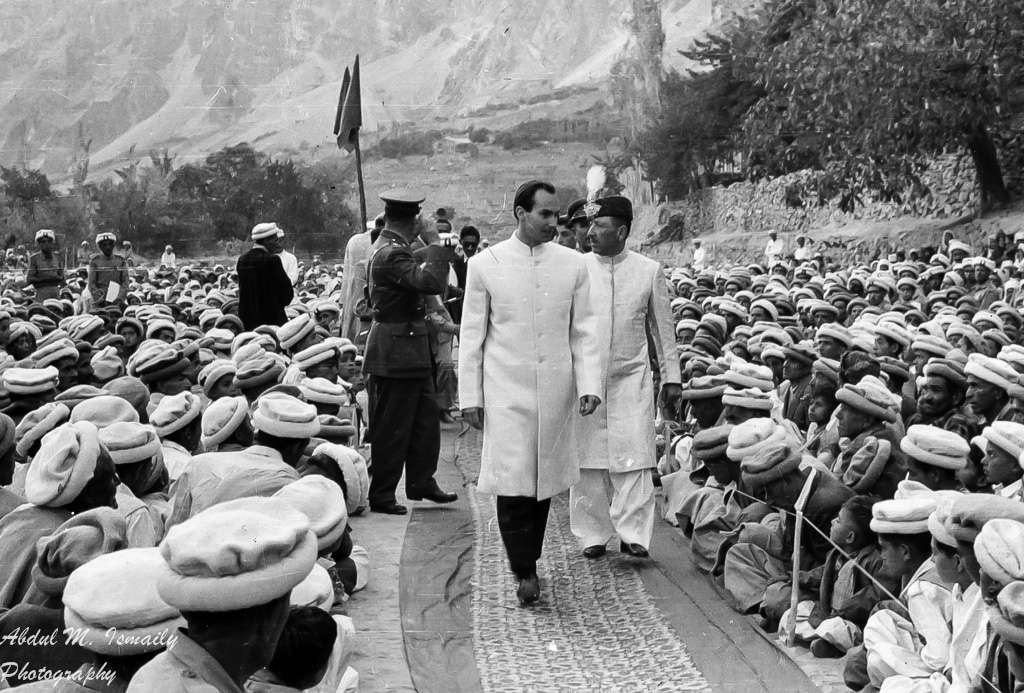 Federation of Pakistan has no way but to implement Supreme Court directives
The constitutional status of Gilgit-Baltistan is as old as the Kashmir issue. The people of Gilgit-Baltistan liberated their motherland from the illegal occupation of Maharaja Regime. People constituted a local government in the region thereafter, newly created Muslim country Pakistan extended its de-facto jurisdiction over the region but again attached Gilgit-Baltistan to the Kashmir issue.
State of Jammu & Kashmir, ruled by Maharaja before the partition of Indo-Pak, divided into three parts main portion was captured by the Indian army which is still called occupied Kashmir. A small portion thereof was liberated by the Kashmiris with the help of tribal men, which is called Azad Jammu and Kashmir. The third is GB region which is also considered disputed under Security Council resolutions.
Since all the above mentioned three parts were claimed by both the countries, Pakistan claimed entire Jammu & Kashmir state to be its part as per partition agenda agreed upon by the parties while India claimed the Kashmir state as per so-called accession deed made between India and Maharaja Kashmir.
Kashmir issue prevented the two neighboring countries from friendly relations rather thrown them into wars against. That is what the situation became hurdled for both the countries to declare, the parts of Kashmir state in their de-facto control, to be their integral parts.
India gave a special status to occupied Kashmir under Article 370 of the Indian constitution while Pakistan also awarded special status to AJ&K through an Act of parliament. People of AJ&K have their own Constitution but unfortunately, Gilgit-Baltistan ruled by executive "Orders" imposed from time to time by the Federal Governments in Islamabad, despite a persistent protest against.
The Federal Governments deprived people of Gilgit-Baltistan from their fundamental and constitutional rights, as such there remained nothing but to invoke the jurisdiction of "Supreme Court of Pakistan" hence the issue was taken to Supreme Court and got a verdict from there with the directions to provide fundamental rights safeguarded by an independent Judiciary guaranteed by constitution even if needed to emend the continuation of Pakistan but the verdict given by august "Supreme Court" in well-known case "Al-Jihad Trust" was turned no ears by the Federation for decades.
Thereafter, many petitions under Article 184(3) were submitted before Supreme Court even the federation itself filed a petition before against an order passed by the Supreme Appellate Court GB whereby, "Executive order 2018" was suspended. The Supreme Court heard all the petitions about the constitutional status of Gilgit-Baltistan pending before, after getting legal assistance of learned Attorney General, counsel for petitioners and even getting the assistance of senior jurists as "amicus curiae".
During pendency, a committee headed by learned Attorney General submitted a new "proposed order 2019" before august Supreme Court. The honorable Court with the assistance of all the jurists appeared in the case and honorable Attorney General once again visited through the proposed "order" modified and sanctioned it by annexing the same with the judgment announced on 17-01-2019 as part of it and directed forthwith promulgation of the same by the President of Pakistan on the advice of the Federal Government and in any case within a fortnight hereof;
The Federal Government, either on one or another pretext did not comply the mandatory directive of august Supreme Court and used delay tactics to abuse the process of law apparently submitting applications to get an extension of time to advice President of Pakistan to promulgate the attached order.
The honorable Supreme Court did not extend any further time on the application submitted before the Court and during the pendency of the application the Federal government again has taken a U-turn by filing another application to amend the "annexed order 2019".
The situation jolted bar counsel and other bar associations in GB to resist mala fide move of the Federation and their representatives appeared before on the date of hearing.
The plain reading of the judgment, I have come to the conclusion that the federation cannot introduce an amendment to the "GB Order 2019" unless the same is promulgated by the President, thereafter to the Federation can introduce amendments within the ambit of the directive (II) of SC in its judgment. The amendment application submitted without first compliance of the directives issued by the Supreme Court amounts to contempt of court.
The situation, in this case, is parallel with that situation once has arisen in judicial history when PM Yousaf Raza Gillani using executive tricks impliedly refused to comply the directives issued by the august Supreme Court and had to face contempt of court and resultantly lost his premiership.
During proceedings on 22-05-2019 although the honorable judges (as reported in the newspapers) showed their annoyance through their remarks it seems honorable judges acted upon the principle of judicial restraint, otherwise the Federation might be taken for contempt of court.
In further proceedings, if the Federation insists its plea of the amendment and also requests for getting further time to send its advice to the president for the promulgation of the proposed order which is annexed to the judgment that the legal status may turn towards contempt of court.
The federation must understand that the honorable court has provided judicial imprimatur and permanence to the proposed "order" and restrained the executive from their whimsical interferences and awarded unassailable judicial protection to the people of Gilgit-Baltistan in the cited judgment.
Follow these steps to help slow the spread of the virus and to reduce the risk of infection:
➡️ Wash your hands with soap and water regularly and thoroughly; this means for at least 20 seconds
➡️ Cough or sneeze into your elbow or into a clean tissue, then throw the tissue in the bin
➡️ Stay 1.5 meters away from others. If you are sick, stay home
➡️ If you're feeling sick or showing symptoms of coronavirus, you should call your designated numbers in your city for advice.
➡️ For more information and tips to help improve your safety and wellbeing, visit the Federal Government's official website