Tourism Corporation Khyber Pakhtunkhwa (TCKP) releases promotional videos for Shandur Polo Festival
The Tourism Corporation Khyber Pakhtunkhwa (TCKP) has released a series of promotional videos for Shandur Polo Festival 2018. The festival is scheduled to be played from 7th to 9th of July this year.
Shandur Polo Festival 2018 will be jointly organized by the governments of Khyber Pakhtunkhwa and Gilgit-Baltistan. Thousands of tourists are expected to visit the Shahdur top to enjoy fierce matches of the traditional freestyle polo between teams of Chitral and Gilgit.
Meanwhile, all arrangements have been finalized ahead of the three-day polo festival is beginning at the world's highest polo ground at Shandur. Khyber Pakhtunkhwa Caretaker Chief Minister Justice (R) Dost Muhammad Khan is expected to inaugurate the annual mega event.
Provincial Caretaker Minister for Sports, Tourism, Archaeology, Museums, Culture and Youth Affairs Muhammad Rashid Khan, Secretary Muhammad Tariq, Additional Secretary Babar Khan, Tourism Corporation Khyber Pakhtunkhwa (TCKP) Managing Director Mushtaq Ahmad Khan, General Manager Sajjad Hameed, Chitral Deputy Commissioner Khursheed Khan, Col Saqib of the Frontier Corps, District Police Officer Mansoor Aman and government representatives of Gilgit-Baltistan will also attend the festival.
A large number of foreign and domestic tourists and visitors will experience the battle between the true warriors on the world's highest polo ground in Shandur. The polo teams of Chitral, Gilgit, Laspur and Ghizer are participating in the "game of kings" and the "king of games".
The Laspur polo team will face Ghizer on the first day of the gala while Chitral-B and Gilgit-B teams will face-off on the second day.
This year the festival is being organized from July 7 to 9, as for a couple of years the annual three-day event could not be held on the old dates due to Ramazan.
The polo game has now got international fame and every year thousands of visitors and tourists from across the world come to Chitral to watch the grand gala.
Besides other arrangements, the KPK Tourism Department has also arranged transport service from Chitral to Shandur to facilitate the visitors.
The local cultures including music and Chitral and Gilgit-Baltistan's performing art would be displayed. A tent village had been set up for providing boarding and lodging facilities to both foreign and domestic tourists.
The polo ground had been renovated and arrangements had been made for water and power supply, power generators, telephone, transport, media coverage, security and provision of other facilities.
The organizers have said that there would be a number of other programmes to showcase work of local artisans and cultural nights during the festival.
The district government of Chitral, police, army and other stakeholders had assured full cooperation to organize the festival in a befitting manner.
The tourists will also enjoy cultural and music evenings while fireworks are other features to be arranged at night time. Paragliding and traditional dances of Chitral and Gilgit-Baltistan will be organized in the day.
The Shandur annual festival brings a great sense of contentment to the people of these districts. The festival is often embellished with cultural orientations of both the teams that include their cultural dances, paragliding and folk music.
Chitral is the most peaceful region and it attracts thousands of domestic and international tourists annually, especially during the Shandur and Kalash festivals.
This year, the number of foreign and domestic tourists will be more as compared to the previous years as peace has been restored in the province and the visitors can now visit any scenic place in Khyber Pakhtunkhwa without acquiring a non-objection certificate (NOC).

Water for well-being in Chitral's Broghil Valley – AKAH Pakistan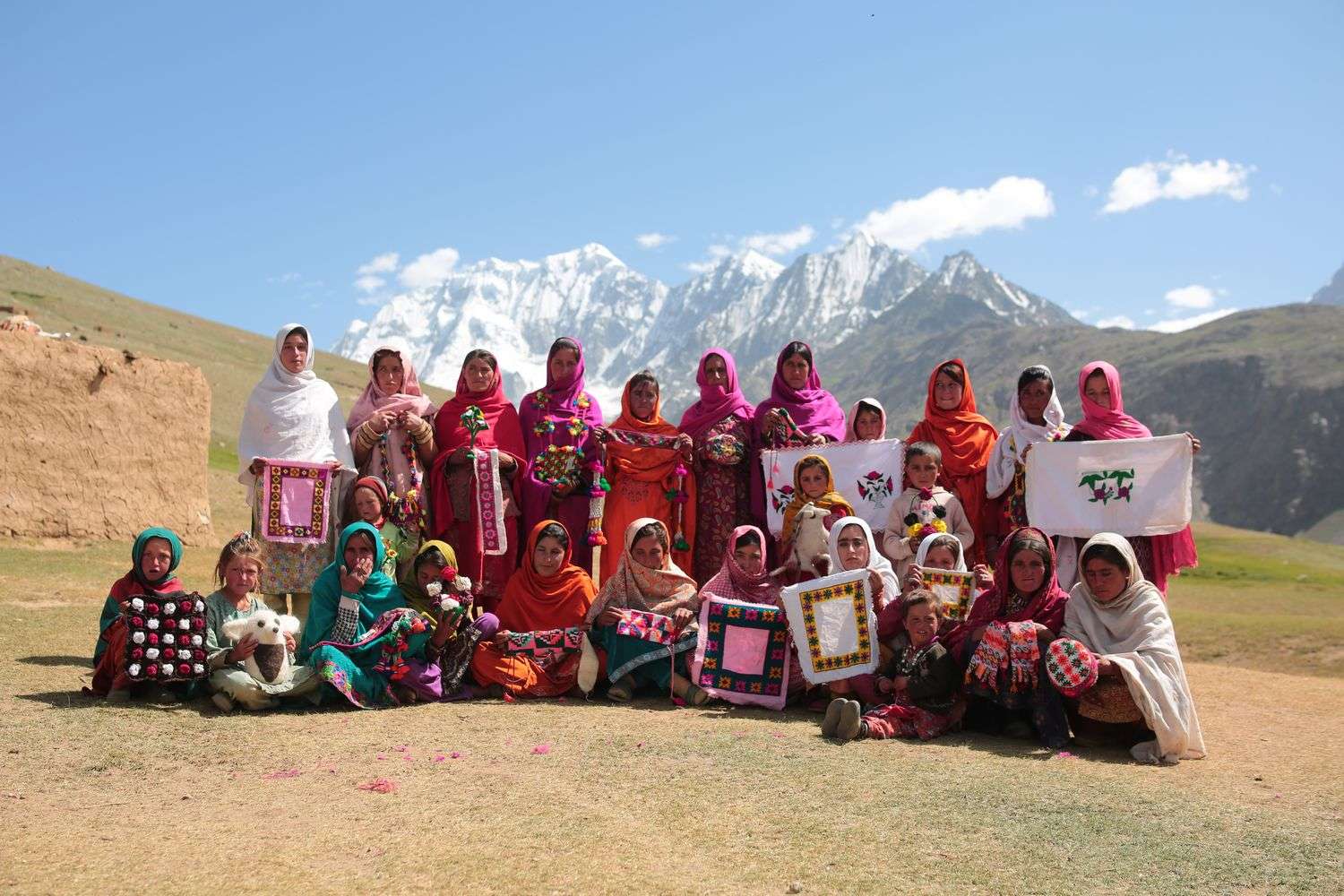 Broghil valley is home to more than 200 families, located around 260 kilometers from Chitral, the district headquarters in Khyber Pakhtunkhwa province of Pakistan. Broghil valley lies at the border area and so is known for its remoteness, and limited accessibility through unpaved, vulnerable roads. Home to green fields, mountains, glaciers, and more than thirty alpine lakes, this valley has great tourism potential.
However, the lack of paved roads; harsh weather; snow for over eight months of the year; and a lack of water and electricity services are a few of the many challenges the valley's inhabitants and visitors face.
Women and children must travel long distances to fetch water from rivers and streams. Not only does this result in lost time and labor but often the water is unclean, causing waterborne diseases.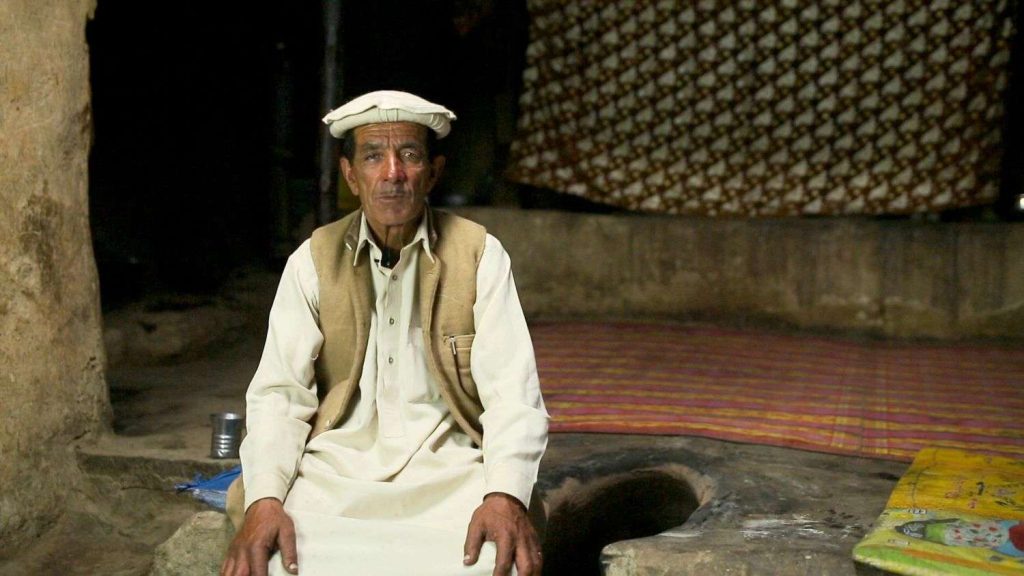 " A few months back, we did not have clean water to use. The women had to fetch it from
rivers in drums and jerry cans. This was done even when there were four to five feet of snow for eight months in winters. Also, the water was unsafe as it was contaminated by both humans and animals".

Mohammad Aziz, Member Water & Sanitation Committee, Garel,
Broghil
Aga Khan Agency for Habitat (AKAH), Pakistan, with the mandate to improve human habitat across vulnerable areas, addressed this issue under its Water and Sanitation Extension Programme (WASEP).
Women are able to make these products using the time saved no longer having to fetch water from the river. experience and technical expertise, identified safe water sources; tested water quality against WHO standards; constructed water and sanitation infrastructure with community involvement and provided every household a water tap in their home.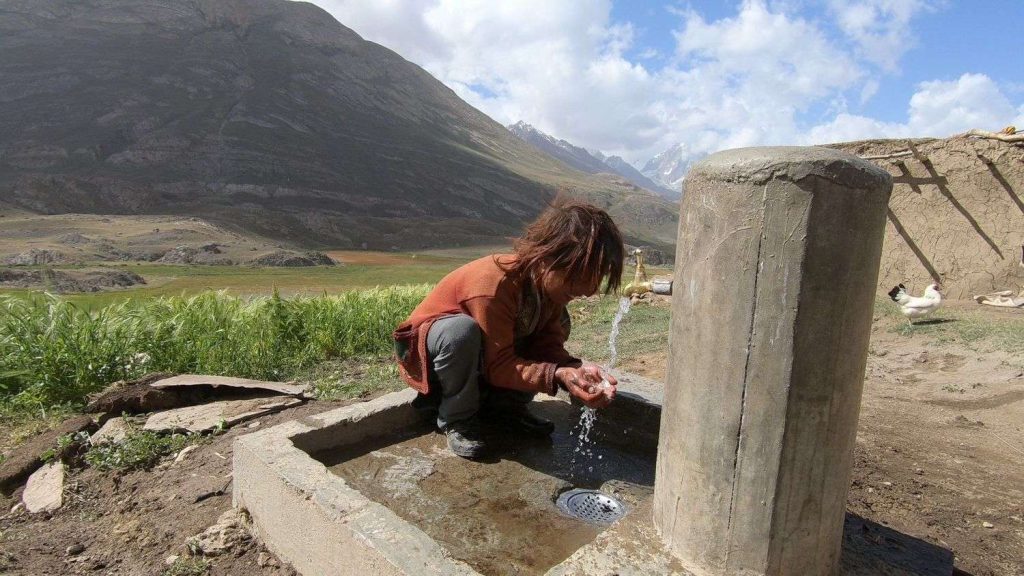 With support from Pakistan Afghanistan Tajikistan Regional Integration Program (PATRIP) Foundation, local authorities and the community, AKAH completed water supply schemes in nine villages in Broghil, providing more than 200 households with year-round access to clean water at their doorsteps.
These households now have water in washrooms, improved hygiene conditions and a reduced incidence of waterborne disease. Women, in particular, are able to spend more quality time with their families and have more time for income-generating activities such as woolen handicrafts.
By providing safe drinking water and sanitation infrastructure, AKAH has helped improve the health and well-being of more than 2,000 people in Broghil.
7 Photo-stories on World Water Day 2020 from Gilgit-Baltistan and Chitral (GBC)
World Water Day is celebrated every year on 22nd March as an observance day to highlight the importance of freshwater. The day is used to advocate for the sustainable management of freshwater resources.
As part of the World Water Day 2020 celebrations, Aga Khan Agency for Habitat (AKAH) shares these stories of people from Gilgit-Baltistan and Chitral whose lives have been deeply impacted by water and sanitation-related projects in the region.