Tourism Corporation Khyber Pakhtunkhwa (TCKP) releases promotional videos for Shandur Polo Festival
The Tourism Corporation Khyber Pakhtunkhwa (TCKP) has released a series of promotional videos for Shandur Polo Festival 2018. The festival is scheduled to be played from 7th to 9th of July this year.
Shandur Polo Festival 2018 will be jointly organized by the governments of Khyber Pakhtunkhwa and Gilgit-Baltistan. Thousands of tourists are expected to visit the Shahdur top to enjoy fierce matches of the traditional freestyle polo between teams of Chitral and Gilgit.
Meanwhile, all arrangements have been finalized ahead of the three-day polo festival is beginning at the world's highest polo ground at Shandur. Khyber Pakhtunkhwa Caretaker Chief Minister Justice (R) Dost Muhammad Khan is expected to inaugurate the annual mega event.
Provincial Caretaker Minister for Sports, Tourism, Archaeology, Museums, Culture and Youth Affairs Muhammad Rashid Khan, Secretary Muhammad Tariq, Additional Secretary Babar Khan, Tourism Corporation Khyber Pakhtunkhwa (TCKP) Managing Director Mushtaq Ahmad Khan, General Manager Sajjad Hameed, Chitral Deputy Commissioner Khursheed Khan, Col Saqib of the Frontier Corps, District Police Officer Mansoor Aman and government representatives of Gilgit-Baltistan will also attend the festival.
A large number of foreign and domestic tourists and visitors will experience the battle between the true warriors on the world's highest polo ground in Shandur. The polo teams of Chitral, Gilgit, Laspur and Ghizer are participating in the "game of kings" and the "king of games".
The Laspur polo team will face Ghizer on the first day of the gala while Chitral-B and Gilgit-B teams will face-off on the second day.
This year the festival is being organized from July 7 to 9, as for a couple of years the annual three-day event could not be held on the old dates due to Ramazan.
The polo game has now got international fame and every year thousands of visitors and tourists from across the world come to Chitral to watch the grand gala.
Besides other arrangements, the KPK Tourism Department has also arranged transport service from Chitral to Shandur to facilitate the visitors.
The local cultures including music and Chitral and Gilgit-Baltistan's performing art would be displayed. A tent village had been set up for providing boarding and lodging facilities to both foreign and domestic tourists.
The polo ground had been renovated and arrangements had been made for water and power supply, power generators, telephone, transport, media coverage, security and provision of other facilities.
The organizers have said that there would be a number of other programmes to showcase work of local artisans and cultural nights during the festival.
The district government of Chitral, police, army and other stakeholders had assured full cooperation to organize the festival in a befitting manner.
The tourists will also enjoy cultural and music evenings while fireworks are other features to be arranged at night time. Paragliding and traditional dances of Chitral and Gilgit-Baltistan will be organized in the day.
The Shandur annual festival brings a great sense of contentment to the people of these districts. The festival is often embellished with cultural orientations of both the teams that include their cultural dances, paragliding and folk music.
Chitral is the most peaceful region and it attracts thousands of domestic and international tourists annually, especially during the Shandur and Kalash festivals.
This year, the number of foreign and domestic tourists will be more as compared to the previous years as peace has been restored in the province and the visitors can now visit any scenic place in Khyber Pakhtunkhwa without acquiring a non-objection certificate (NOC).

Aga Khan Agency for Habitat Raises Awareness on National School Safety Day in Pakistan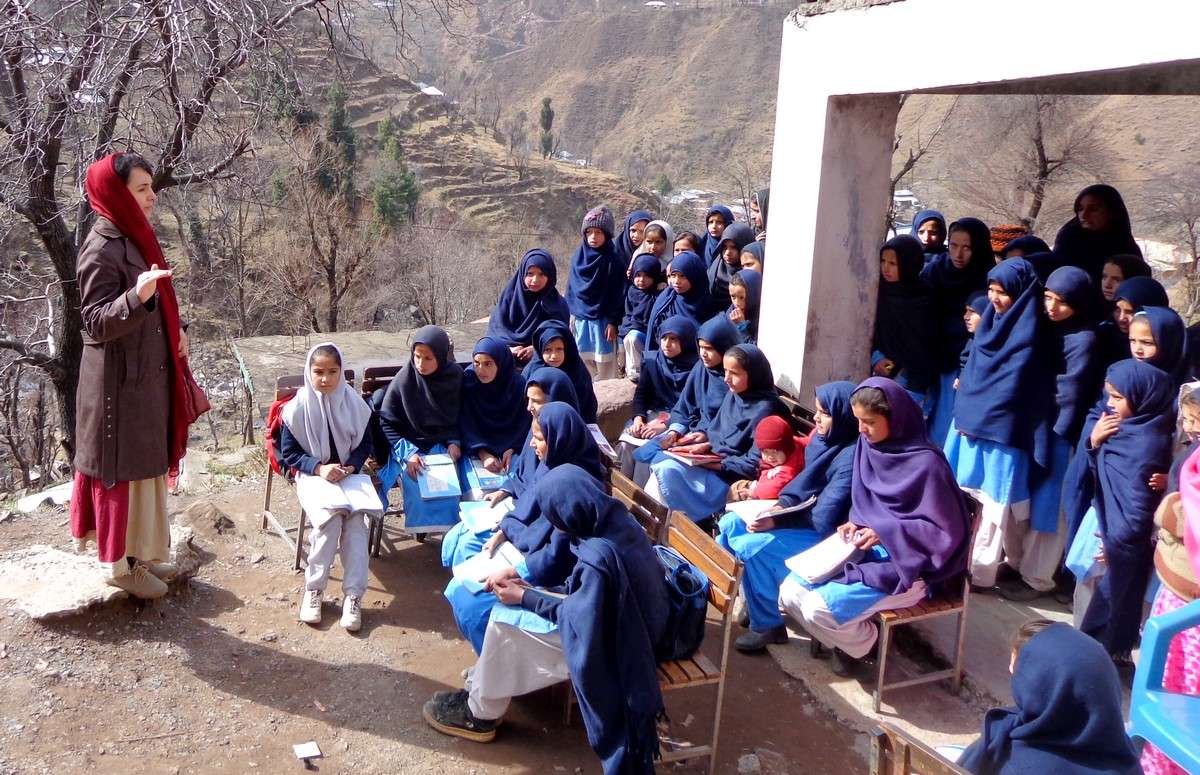 To protect school children from natural disasters and other insecurities, the Aga Khan Agency for Habitat (AKAH) convened government education departments, academia, district disaster management authorities and the media in Gilgit-Baltistan, Chitral, Khyber Pakhtunkhwa, Sindh and Punjab.
Mr. Hafiz Noorullah, Education Development Officer, Chitral, said on a radio talk show:
"A lack of awareness and knowledge makes the disaster happen. So there is a need to have more and more information sharing through different media platforms and involvement of young people in interactive discussions to sensitize them on the topics of safety and security."
Mr. Nawab Ali Khan, Chief Executive Officer, AKAH Pakistan said:
"In the 2005 earthquake, Pakistan lost around 20,000 children due to vulnerable structures and lack of awareness and preparedness, which cannot be repeated. We need our schools to be resilient and better prepared
for similar situations. We are thankful to our public and private-sector partners for joining hands with us to achieve this objective."
For the last 20 years, AKAH has been designing and implementing programmes on Disaster Risk Reduction and Mitigation in some of Pakistan's most vulnerable areas. More than 1,000 schools in disaster-prone areas have benefitted from the development of hazard and risk maps, school safety plans, provision of school safety kits, and awareness raising and capacity building of individuals.
School-level awareness raising sessions have been part of the work of the Aga Khan Agency since the Islamabad Conference on School Safety held in 2008. AKAH's School Safety Programme will contribute towards the UN Office for Disaster Risk Reduction's one million safe schools and hospitals global campaign, and contribute towards the achievement of Sustainable
Development Goals (SDGs) and the practical implementation of the Pakistan School Safety Framework.
For further information, please contact:
mehar.aftab@akdn.org
NOTES:
The Aga Khan Agency for Habitat (AKAH), which merges the capabilities of Focus Humanitarian Assistance, the Aga Khan Planning and Building Services, and the Aga Khan Development Network's Disaster Risk Management Initiative focuses on preparing for both sudden and slow-onset disasters. AKAH works to ensure that people live in physical settings that are as safe as possible from the effects of natural disasters; that residents who do live in high- risk areas are able to cope with disasters in terms of preparedness and response; and that these settings provide access to social and financial services that lead to greater opportunity and a
better quality of life. Initially, priority areas of AKAH will include Afghanistan, Pakistan, Tajikistan, the Kyrgyz Republic, and India.
Read more about the agency at: http://www.akdn.org/our-agencies/aga-khan-agency-habitat
Introducing #GBCProspers – Stories from Gilgit, Baltistan and Chitral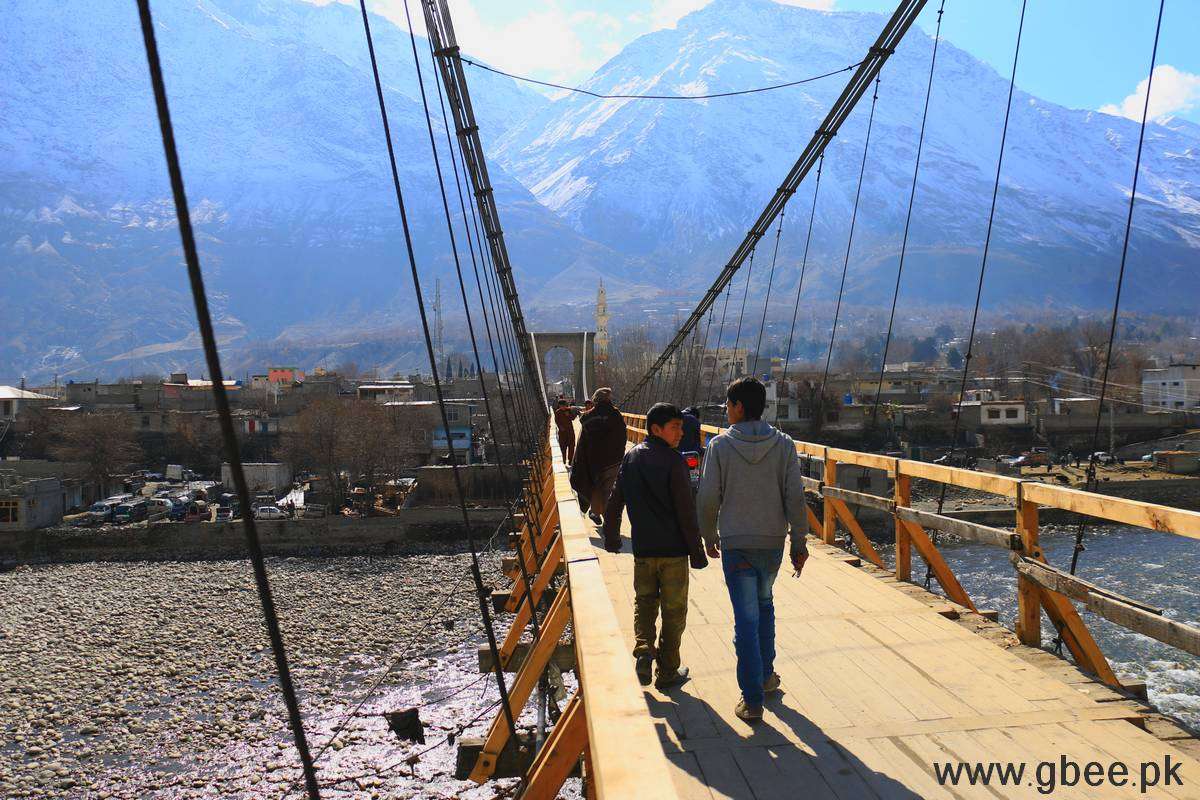 Every day when we wake up, we struggle hard to make a name for ourselves, our families and our country. We see a handful of names in the limelight while hundreds and thousands of names remain in an obscurity no matter how big or small that person's contribution to the society is.
At GBee, we believe that a society cannot prosper without the small yet meaningful contributions of its members.
This is why, we are announcing the launch of an on-going campaign which we are now officially calling #GBCProspers. This campaign aims to celebrate the contributions, small and big, by the common citizens that collectively reflect in the social, cultural, religious, musical and economic prosperity of the mountain communities.
How to access the stories?
The stories published under #GBCProspers campaign can be found on a dedicated topic section. Each story will also be published in its relevant district page on Facebook and GBee's Instagram and Twitter accounts.
Alternatively, you can search for the hashtag #GBCProspers on Facebook, Twitter and Instagram to get the latest as well as the stories published in the past.
How to submit a story?
Stories can be submitted at our email editor[at]gbee.pk with #GBCProspers in the subject, on our WhatsApp number +923555075849 or directly at your relevant district page on Facebook.