Campaigning in schools for better hygiene on Global Handwashing Day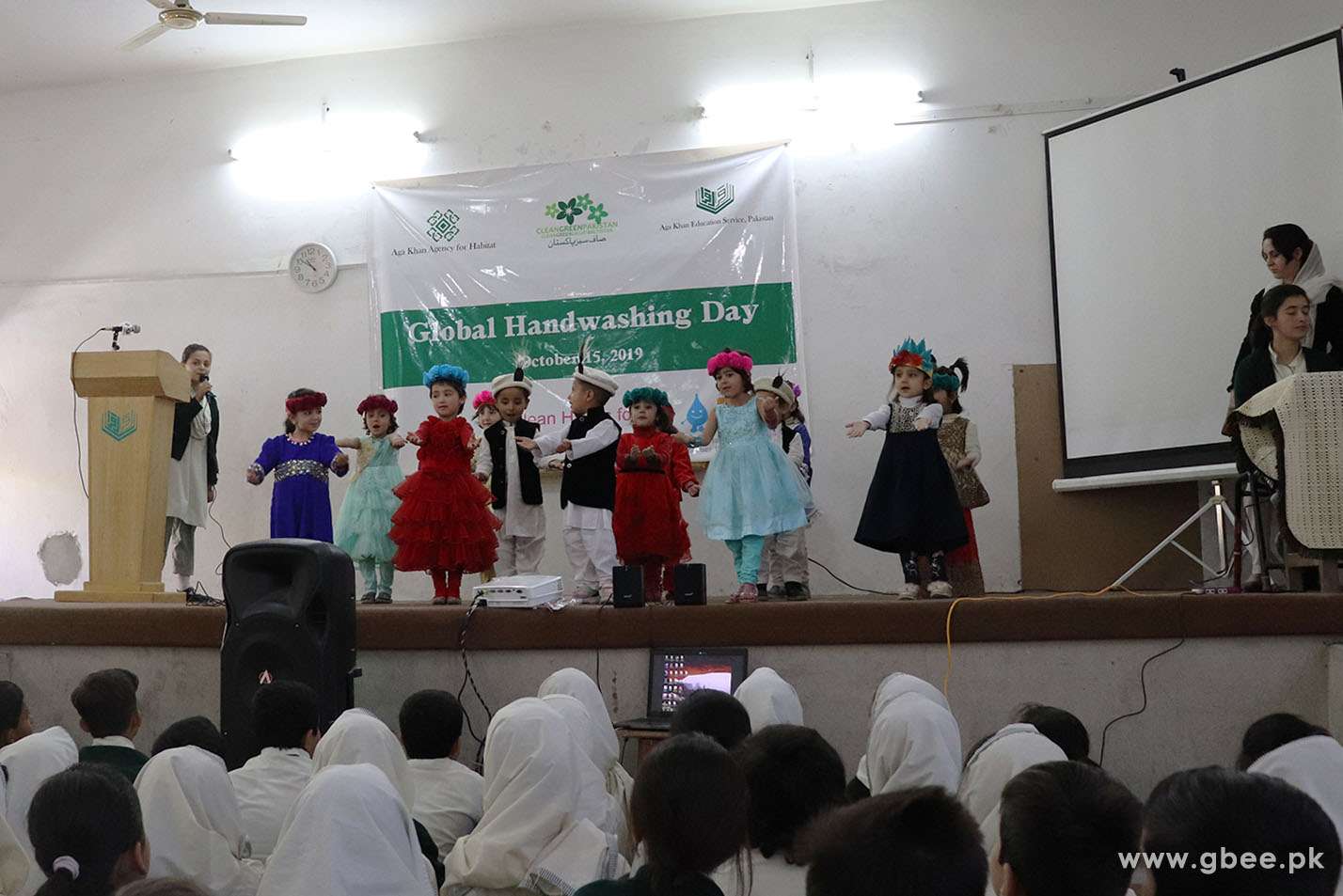 The Aga Khan Agency for Habitat (AKAH), in collaboration with other agencies of the Aga Khan Development Network (AKDN), government agencies and voluntary bodies, facilitated events in schools across Gilgit-Baltistan, Pakistan to celebrate Global Handwashing Day. These activities aimed at raising awareness about healthy and hygienic practices including the importance of handwashing with soap as an easy, effective and affordable way to prevent diseases and save lives. 
The theme for Global Handwashing Day 2019 is "Clean Hands for All," reminding us that the simple message of proper handwashing for better health has yet to be spread to all. In local schools and communities awareness-raising sessions, handwashing demonstrations and school plays have reached around 5,000 students, parents, and school faculty.
Children and schools play a key role in spreading greater awareness about health and hygiene. In over 600 communities in Pakistan, AKAH has implemented health and hygiene education through its School Health Improvement Programme, benefitting over half a million people.
Nawab Ali Khan, AKAH CEO stated:
"AKAH has reached over half a million people through its health and hygiene education programme focusing on personal, domestic and environmental hygiene and the numbers increase every year. Handwashing is a key component of our health and hygiene programme and this year we are celebrating it as a complement to the prime minister's vision of clean and green Pakistan."
Popular in the Community
{{#values}} {{/values}}
{{^isVideo}} {{/isVideo}} {{#isVideo}} {{/isVideo}}