Pakistan Army rescues stranded British mountaineers from Ultar Sar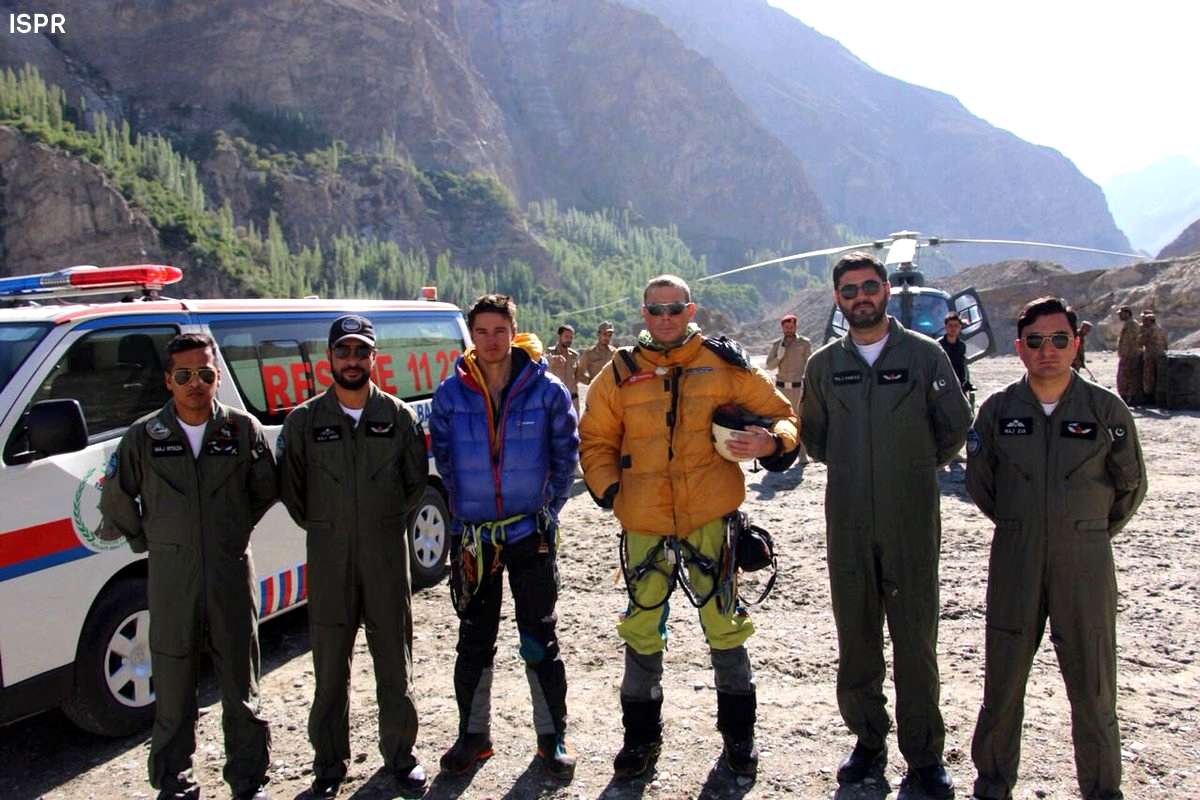 A team of highly skilled pilots of Pakistan Army has successfully rescued two British mountaineers from the Camp II of Ultar Sar in Hunza, Pakistan. Bruce Normand and Miller Timothy were on an expedition to summit the 7,338 meters high Ultar Sar along with Austrian Alpinist Christian Huber, the third member of the expedition.
They were hit by an avalanche in their sleep at Camp II of Ultar Sar at an altitude of 19,300 feet (5,883 meters). Christian Huber did not survive the avalanche. His body was recovered in the high-altitude operation by Pakistan Army and flown to Islamabad.
Bruce Normand and Miller Timothy received injuries in the avalanche but remained out of danger. However, due to bad weather, they were stuck with plentiful of supplies while a team of Pakistan Army pilots tried to rescue them safely.
According to Karrar Haidri, the secretary of Alpine Club of Pakistan, Austrian mountaineer Christian Huber was killed when an avalanche hit the climbers' tent on Friday night during a strong storm at a height of 5,900 meters on Ultar Sar. He added that the expedition started in late May and they were permitted to climb until the first week of July.
Abdul Karim Zouqi, an employee of Higher Ground Expeditions, a Hunza valley based tour operating company that was managing the expedition, sent out the first rescue request on Saturday morning.
Due to bad weather, Pakistan Army helicopters could not reach the stranded mountaineers. A helicopter was finally able to get through at around 6:45 am on Sunday morning.
Major General Asif Ghafoor, the Director General of Inter-Services Public Relations (ISPR), had Tweeted photos of the rescue team along with the two mountaineers who survived the Ultar avalanche.
Christian Huber was the president of American Alpine Club.
Thomas Drew, Britain's High Commissioner in Pakistan, sent a thank you message to Pakistan Army saying the mission had been "remarkable and dangerous".
"Our gratitude to the Pakistan Army pilots who rescued two British climbers trapped by an avalanche on Ultar Sar Peak near Hunza. Our thoughts with their Austrian fellow climber who did not survive the avalanche."
Ultar Sar is one of the most dangerous peaks to climb in Pakistan with high chances of avalanches. A similar avalanche had taken the life of Japanese climbers Tsuneo Hasegawa and Kiyotaka Hoshino. The both are laid to rest in Ultar Meadows. Nazir Sabir, Pakistan's prominent mountaineer, had closely escaped the avalanche.

7 Photo-stories on World Water Day 2020 from Gilgit-Baltistan and Chitral (GBC)
World Water Day is celebrated every year on 22nd March as an observance day to highlight the importance of freshwater. The day is used to advocate for the sustainable management of freshwater resources.
As part of the World Water Day 2020 celebrations, Aga Khan Agency for Habitat (AKAH) shares these stories of people from Gilgit-Baltistan and Chitral whose lives have been deeply impacted by water and sanitation-related projects in the region.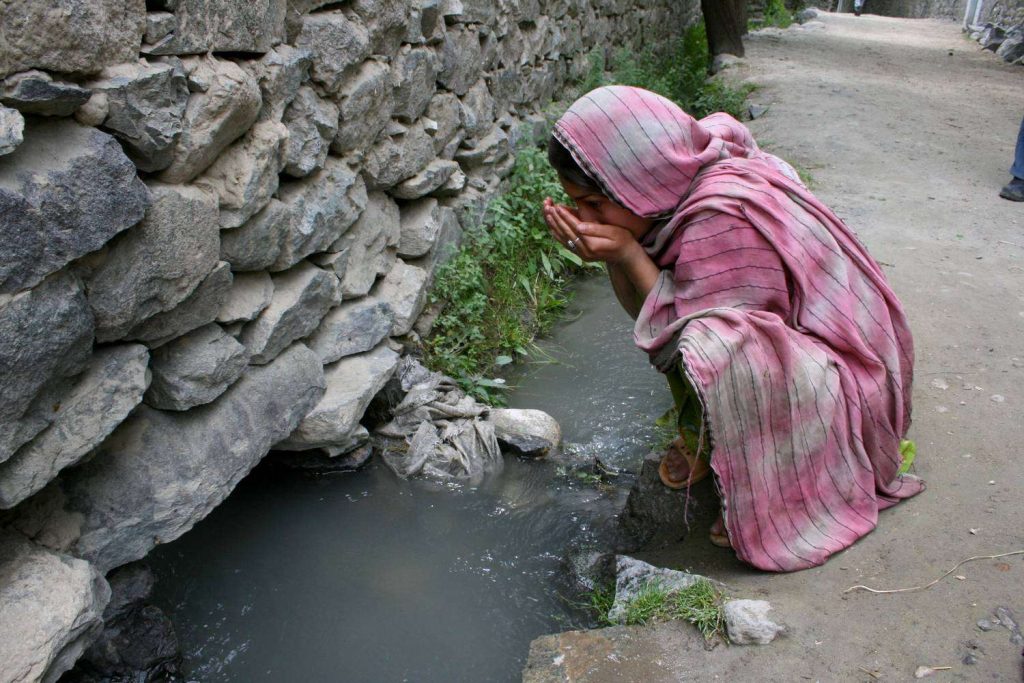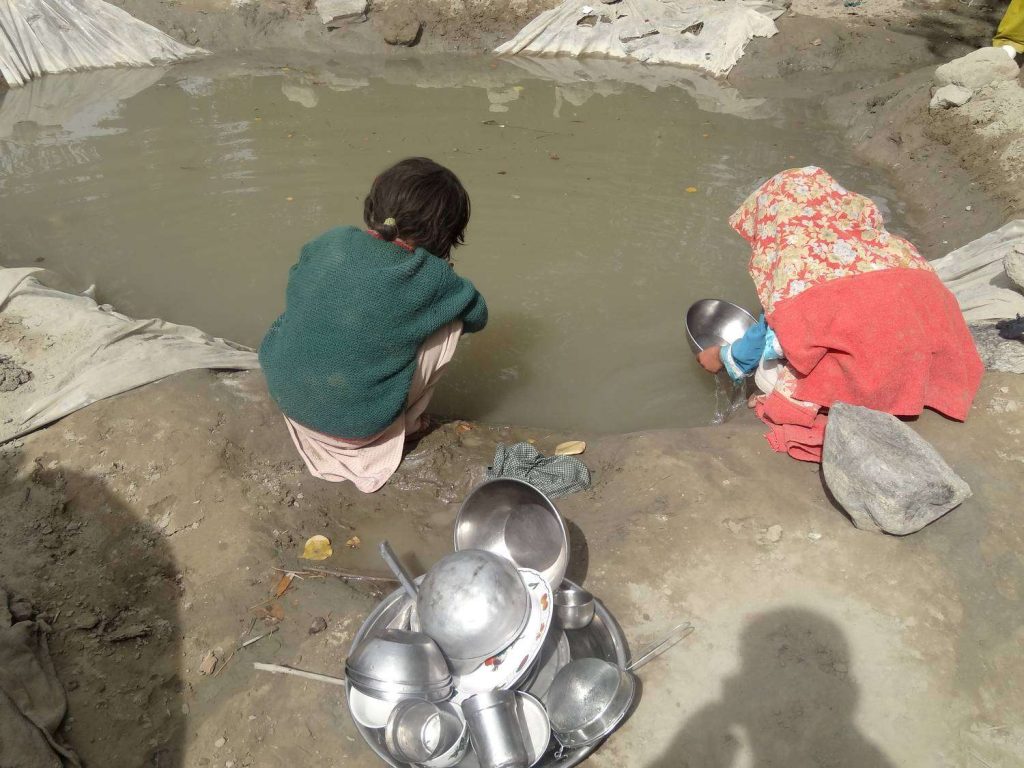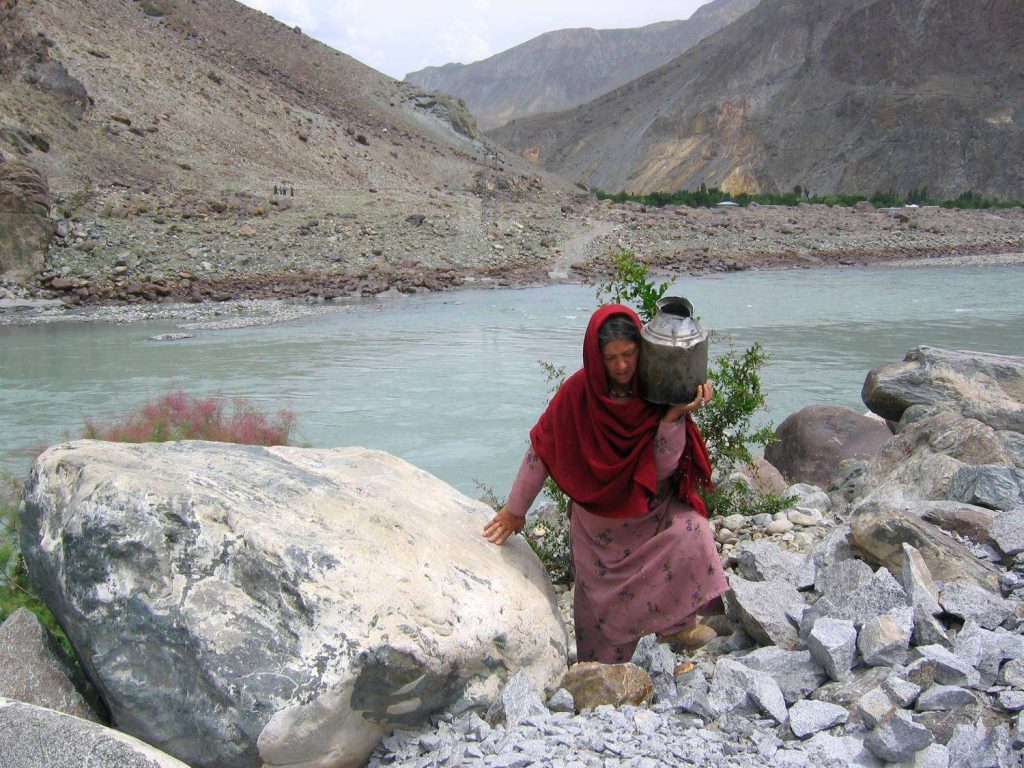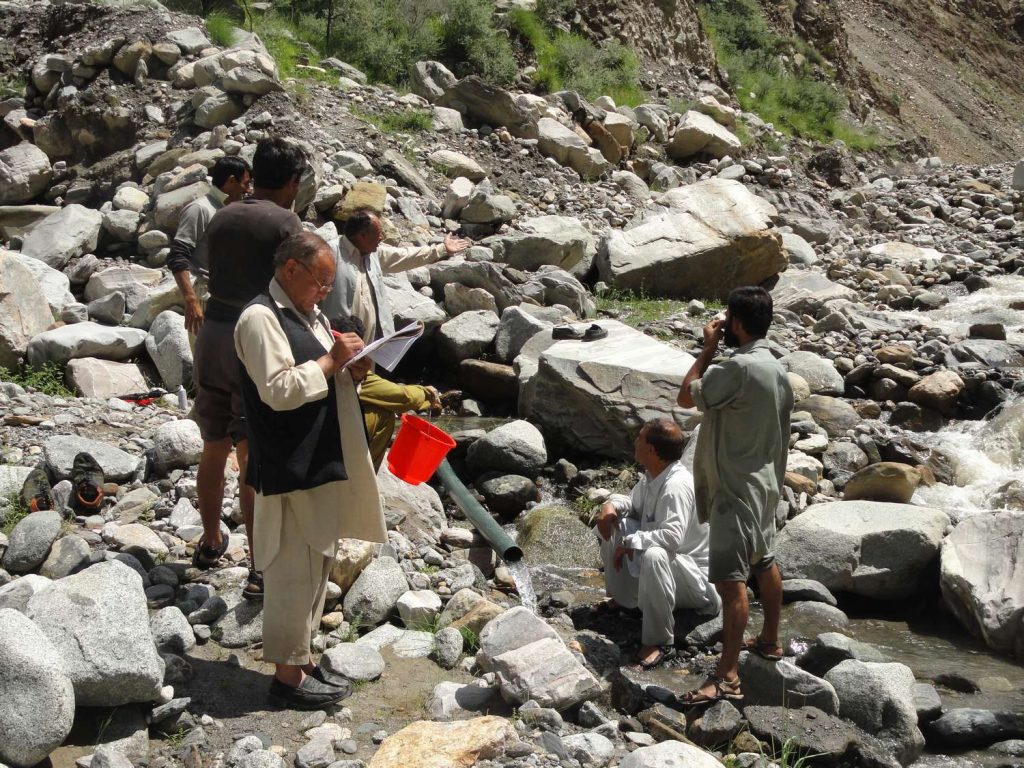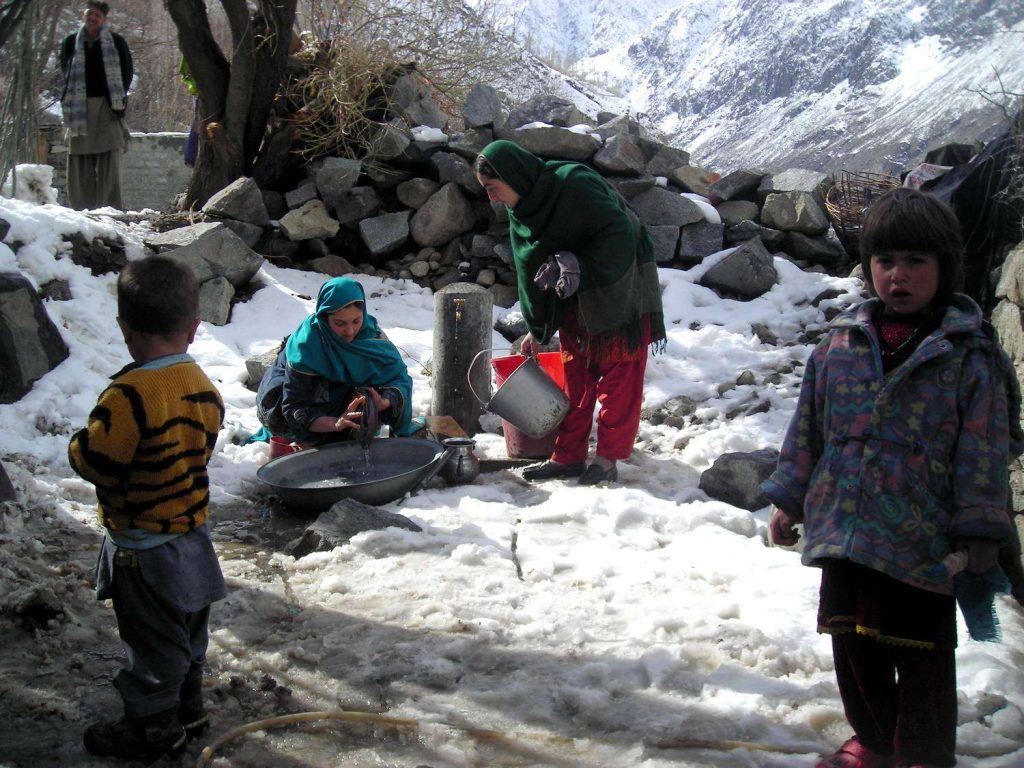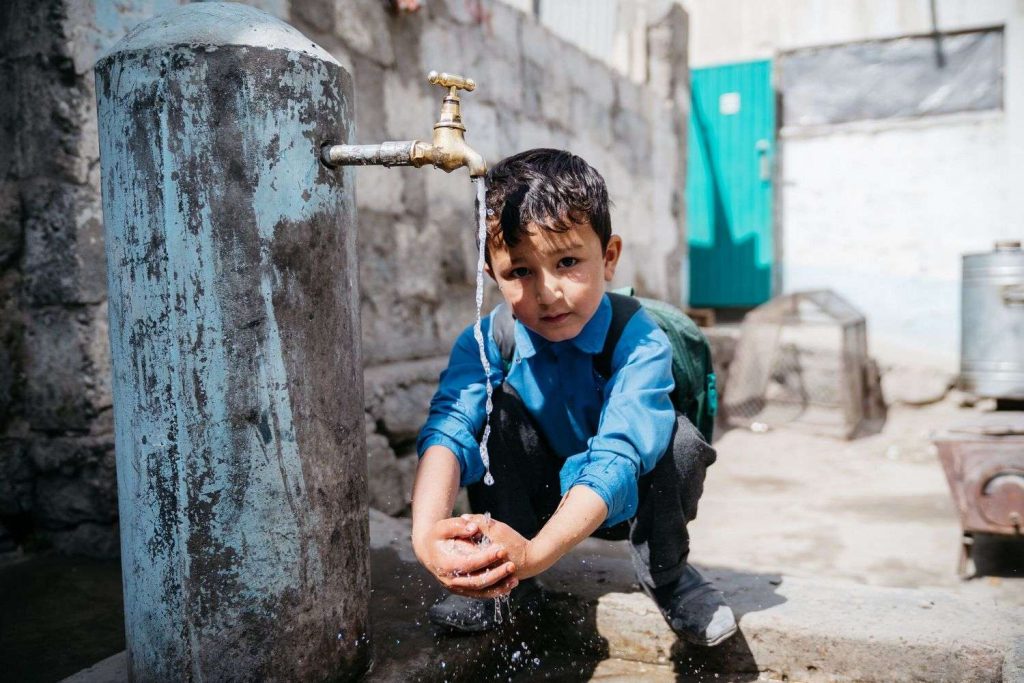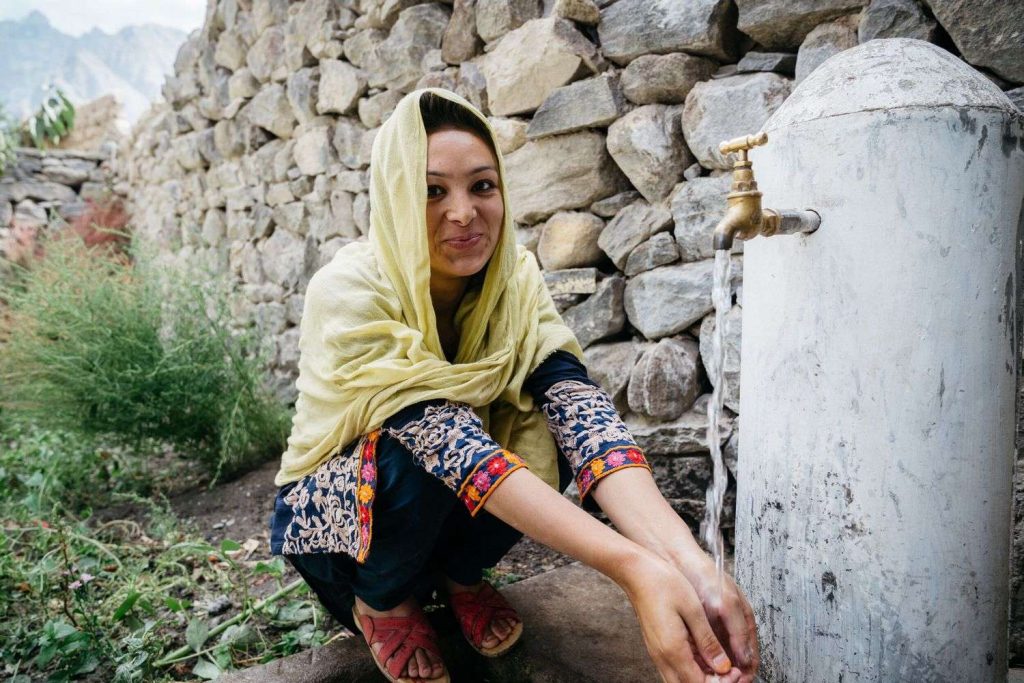 Hunza Police Raids and Seizes 230 liters of Araq, arrests illegal Hunza Moonshine maker
Hunza Police had raided an illegal Hunza moonshine distillery in Altit town of Central Hunza Valley and seized around 230 liters of Araq. According to a post published on Facebook by an account associated with SHO Hunza District, the police raided the illegal moonshine factory based on a tip.
The successful operation was led by SHO Hunza himself. A team of policemen who participated in the raid posed for a photo with an illegal moonshine maker after seizing Araq and distillation equipment.
The post further mentions that an FIR has been lodged against the owner of the factory. The distillation equipment and 230 liters of Araq, some of which were already filled in reused mineral water bottles, were seized from the illegal moonshine factory.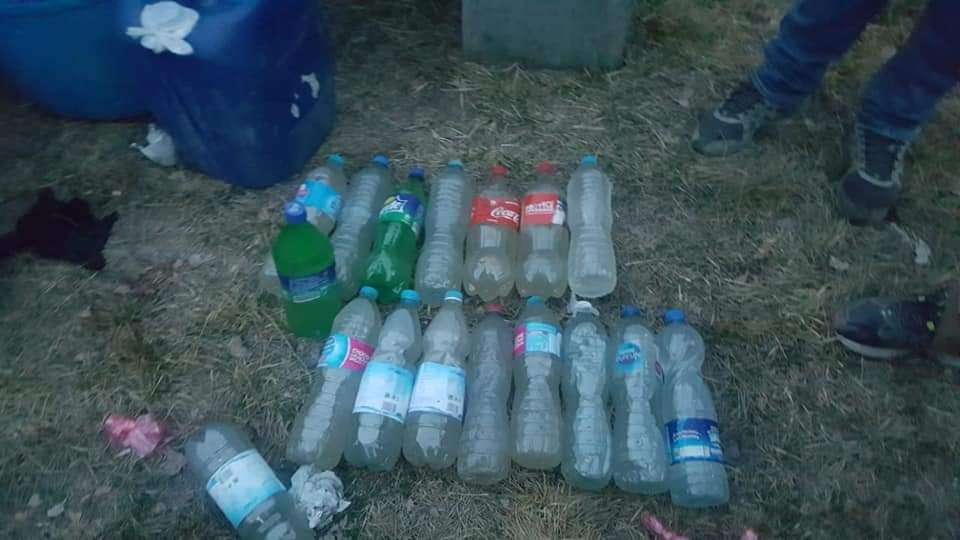 Raids of such kind are not new in the Hunza district. Despite a rise in making and selling of the Hunza Moonshine, locally known as Araq and sometimes referred to as Hunza Water by tourists, authorities have failed to formulate address the issue.
During the past five years, at least seven such raids have been made but the real issue is far from being addressed.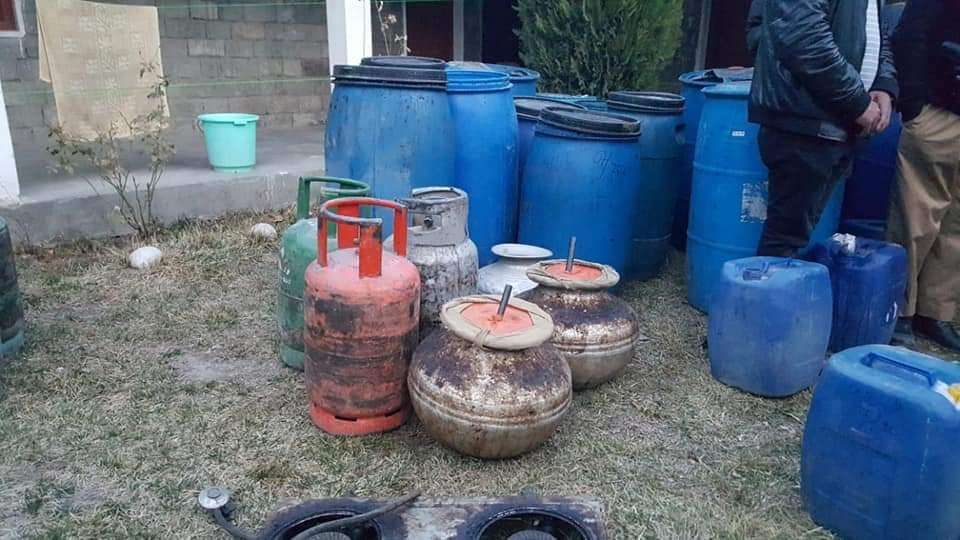 According to a survey in 2015 by a youth organization, 3 out of every 5 men in Hunza consume Araq at least once in a month. Due to a ban on publicly buying and selling of alcohol, the illegal moonshine makers find a way to fill the gap.
In Gilgit-Baltistan, the local moonshine making industry is thriving in the districts of Hunza and Ghizer.
BBC reported in 2013 that despite a public ban, alcoholism is becoming a rising issue in Pakistan. Despite excise taxation on liquor, beer, spirits and alcohol, there is no written national policy in Pakistan adopted to address the many issues related to alcoholism.