Austrian Alpinist Christian Huber perishes in an attempt to summit Ultar Sar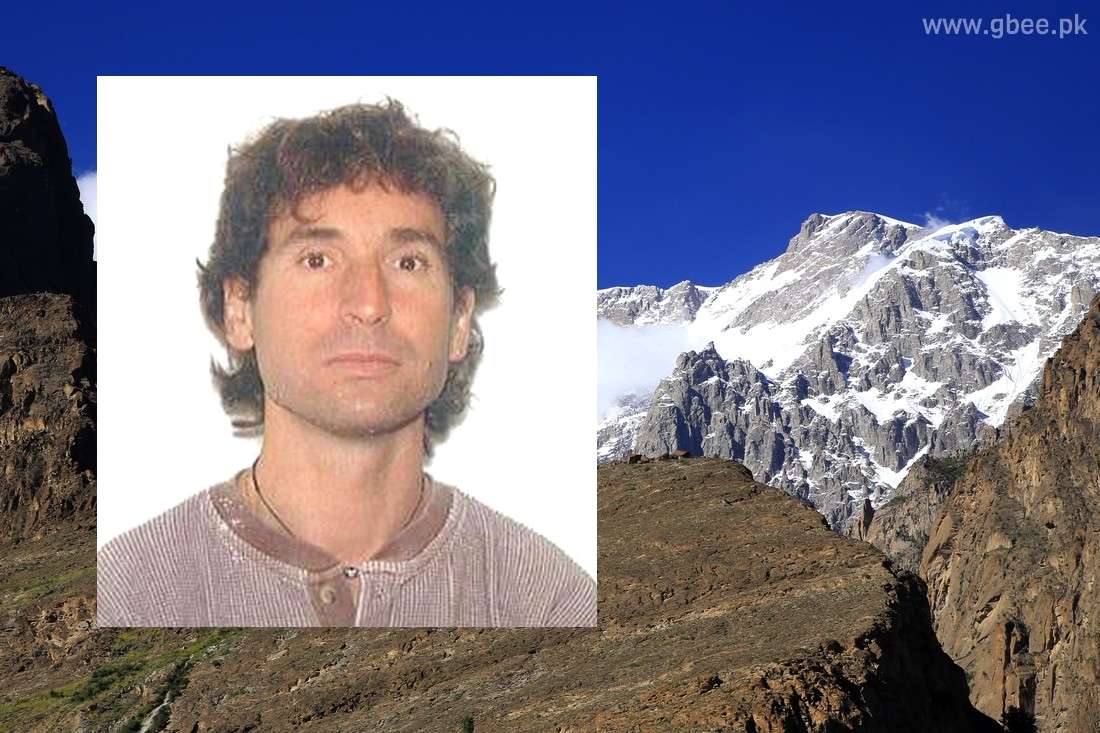 Austrian mountaineer Christian Huber has died in an to summit Ultar Sar (7,338m) in central Hunza district of Gilgit-Baltistan. He, along with two other British mountaineers, was on an expedition to summit Ultar Sar, the very same peak that took the life of Tsuneo Hasegawa in the year 1991.
The three were hit by an avalanche at Ultar Sar Camp-II in their sleep.
The body of Christian Huber was recovered by Pakistan Army in a high-altitude rescue mission. The two British mountaineers who were stuck at the peak unable to descent were also rescued.
According to a Tweet by Major General Asif Ghafoor, the Director General of the ISPR, climbers Bruce Normand and Miller Timothy from the UK were rescued alive; however, Christian Huber from Austria did not survive.
"Pakistan Army pilots in a daring mission rescued three foreign mountaineers stuck in snow avalanche at above 19000 feet high Ultar Sar Peak near Hunza. Bruce Normand & Miller Timothy from UK successfully rescued alive while Christian Huber from Austria had succumbed to avalanche."
The expedition was being managed by Higher Ground Expeditions, a Hunza valley based tour operating company.
Christian Huber's body was flown to Islamabad after the recovery while the rescued mountaineers are admitted at Combined Military Hospital (CMG) in Gilgit.
Ultar Sar is part of the Batura Muztagh sub-range in the Karakoram. More people have died in the attempt that those who have successfully summited the peak.

Follow these steps to help slow the spread of the virus and to reduce the risk of infection:
➡️ Wash your hands with soap and water regularly and thoroughly; this means for at least 20 seconds
➡️ Cough or sneeze into your elbow or into a clean tissue, then throw the tissue in the bin
➡️ Stay 1.5 meters away from others. If you are sick, stay home
➡️ If you're feeling sick or showing symptoms of coronavirus, you should call your designated numbers in your city for advice.
➡️ For more information and tips to help improve your safety and wellbeing, visit the Federal Government's official website