Shandur Polo Festival 2018 to be held from 7th to 9th July
The game of kings and king of games is back at world's highest polo ground. The annual Shandur Polo Festival 2018 is set to be held on 7th, 8th and 9th July, 2018, at the Shandur Polo Ground.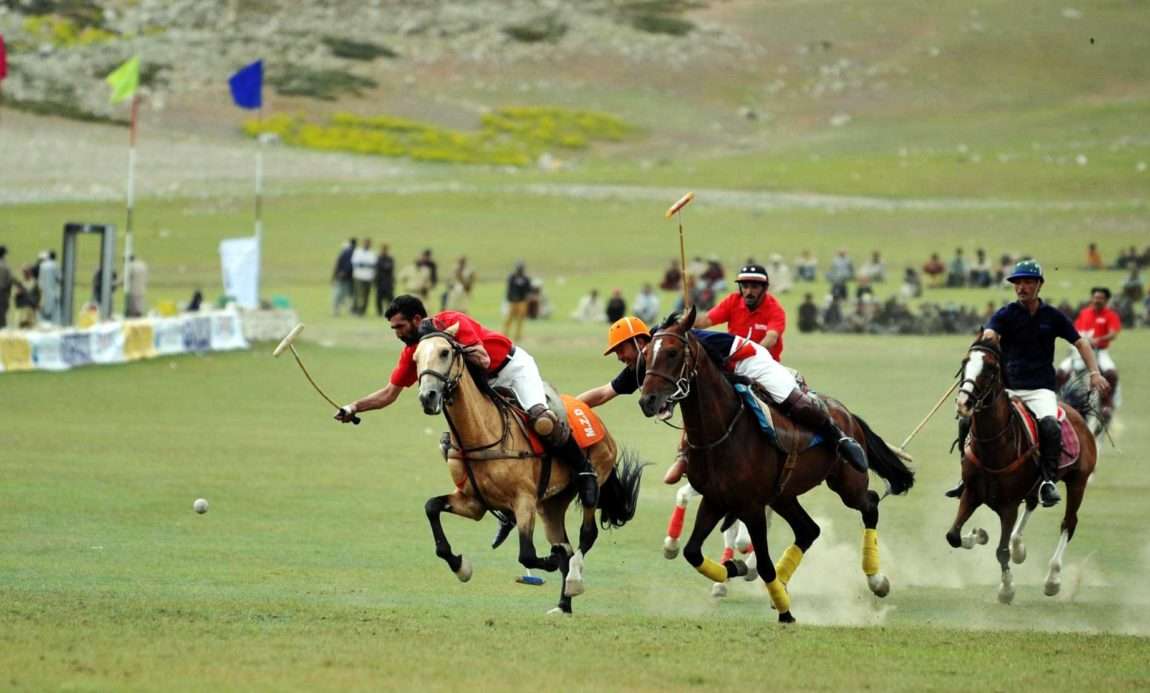 The annual rivalry between the polo teams of Gilgit and Chitral is back at the 3,734 meters altitude polo ground of Shandur. Pakistan Army, police, Federal Constabulary, Gilgit-Baltistan Scouts and other security agencies will help arrange the festival peacefully. Shandur Polo Festival 2018 will take place from 7th to 9th July at the Shandur Polo Ground located between the borders of Ghizer district of Gilgit-Baltistan and Chitral district of Khyber-Pakhtunkhwa.
Major decisions were made earlier this month at a meeting that was attended by the representatives of stakeholder organizations. Additional Secretary Babar Khan, Col. Saqib of Frontier Corps, Tourism Corporation Khyber-Pakhtunkhwa (TCKP) Managing Director Mushtaq Ahmad Khan, General Manager Sajjad Hameed, Deputy Commissioner Chitral Irhsad Sudhar, District Police Officer Mansoor Aman, Deputy Secretary Sports Jamshed Khan, President Chitral Polo Association Sikandarul Mulk, Director Culture Ajmal Khan and PIA official Fayyaz Ahmad were among the representatives who attended the meeting.
Meanwhile, the government of Gilgit-Baltistan has also made preparations to facilitate the teams and a huge amount of expected spectators. A tent village has been set up in Shandur where basic lodging facilities will be available.
Fida Khan, Gilgit-Baltistan's Minister for Tourism Sports and Culture, has said that the festival will help in the promotion of tourism in the region.
Apart from freestyle polo matches, paragliding, traditional dances, and campfires have been arranged. Military-operated SCOM will also provide telecom services during the festival. Pakistan International Airline (PIA) will operate special flights to facilitate domestic and foreign tourists.
Total six teams will participate in the Shandurl Polo Festival 2018, 3 each from Chitral and Gilgit-Baltistan. The final match will be played between two best teams from either side. Historically, Chitral has remained dominant in the tournament.
Shandur can be accessed via Gilgit as well as Chitral. After the opening of Lowari Tunnel, the route from Peshawar to Chitral has exceptionally improved, however, the road is in a poor condition between Buni and Laspur.
Popular in the Community
{{#values}} {{/values}}
{{^isVideo}} {{/isVideo}} {{#isVideo}} {{/isVideo}}