Three policemen martyred, two terrorists killed in attack on Kargah Nullah check post in Gilgit
A week after 12 schools were torched in Chilas, Thor and Hador regions of Diamer district, terrorists have carried out an attack on a police check post in Gilgit district. Three policemen have been martyred in the attack while two have been injured.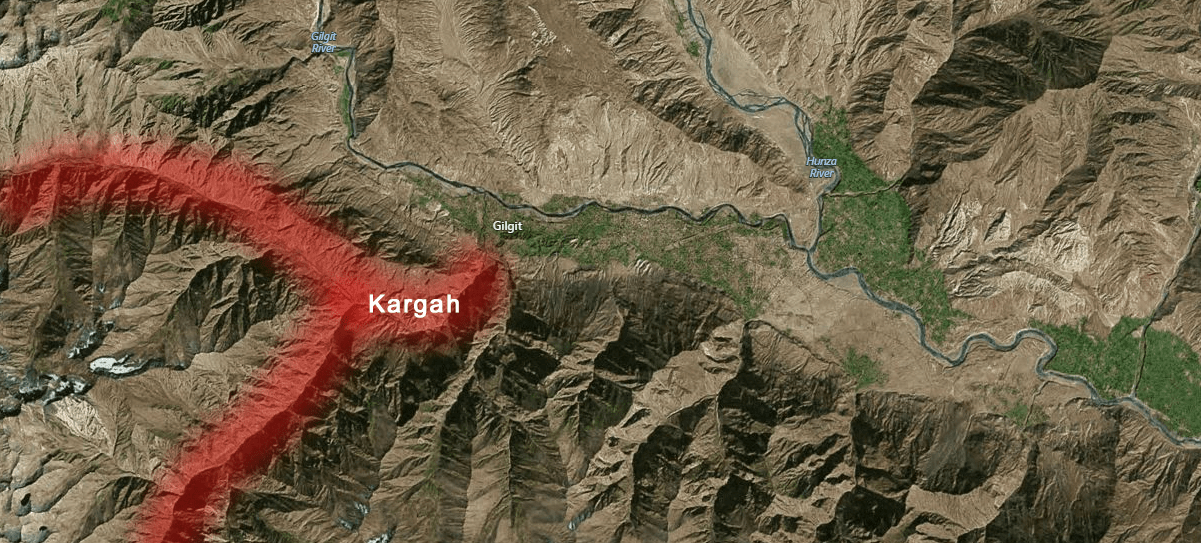 (Gilgit 24/7) At least three policemen have been martyred in a terrorist attack on a police check post in Kargah Nullah in the capital of Gilgit-Baltistan. The incident took place early morning in Joot village located some 40 km from Gilgit airport. Two terrorists were also killed in retaliatory firing.
According to an initial report, about 8-10 terrorists opened fire on the police check post at around 3:00 AM on Saturday. As a result of exchanged firing between policemen and the terrorists, 3 policemen lost their lives while two terrorists were killed. 2 injured policemen were brought to District Headquarter Hospital Gilgit by locals.
There are no reports of captured or injured terrorists so far. Rescue teams and additional police teams were dispatched shortly after the incident.
Following police personnel has been identified.
Martyred: 1. Fazal Khan s/o Masoom Khan. 2. Wakil s/o Faqir. 3. Nawab Ur Rehman s/o Aziz U Rahman.
Injured: 1. Zeeshan s/o Rafiq 2. Zia ur Rehman
Faizullah Faraq, the spokesperson of Gilgit-Baltistan Government, told the media that no compromise will be made on the on-going targetted operation against terrorists in the Darel Tangir region of Diamer district. The operation was started days after terrorists torched a dozen girls schools in Chilas. He paid tribute to the brave policemen who stood firm and killed two terrorists.

Follow these steps to help slow the spread of the virus and to reduce the risk of infection:
➡️ Wash your hands with soap and water regularly and thoroughly; this means for at least 20 seconds
➡️ Cough or sneeze into your elbow or into a clean tissue, then throw the tissue in the bin
➡️ Stay 1.5 meters away from others. If you are sick, stay home
➡️ If you're feeling sick or showing symptoms of coronavirus, you should call your designated numbers in your city for advice.
➡️ For more information and tips to help improve your safety and wellbeing, visit the Federal Government's official website