MMA Fighter from Gilgit-Baltistan to face his Afghani opponent at SLFC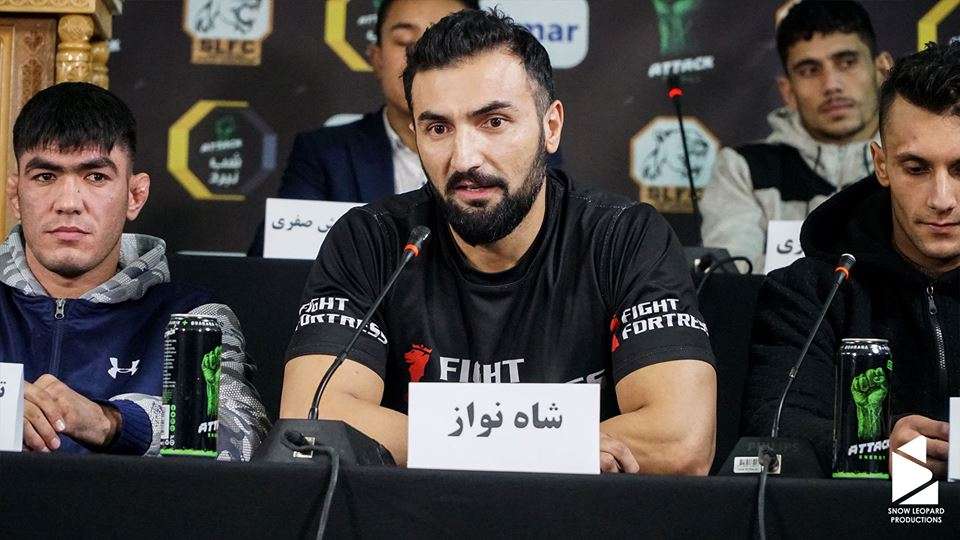 MMA fighter Shah Nawaz is all set to face his Afghani opponent Abdul Wadood Matin at the Snow Leopard Fighting Championship (SLFC). The event is scheduled to be held in Kabul, Afghanistan, on 25th January 2019.
This is going to be the first major Mixed Martial Arts (MMA) championship for Shah Nawaz in the year 2019. Shah Nawaz belongs to the Hunza district in Gilgit-Baltistan and represents the Fight Fortress Islamabad.
Other prominent MMA fighters from Gilgit-Baltistan representing Fight Fortress Islamabad include Uloomi Karim Shaheen, Haider Farman, Anita Karim and Zeeshan Shah.
Shah Nawaz, who is originally from Hunza Valley, will travel to the neighboring country of Afghanistan with Ali Sultan, his coach and co-owner of The Fight Fortress Islamabad later this week.
Shah Nawaz has won 2 out of 2 amateur matches. Both of the matches were held at PAK MMA ٖFighting Alliance. He is quite confident to add another win to his name.
He said while talking on social networking platform Facebook"I've been training hard for this championship. Abdul Wadood Matin is a good player and he is going to be a tough opponent."
The matches of Snow Leopard Fighting Championship (SLFC) will be streamed live on Fight Night Afghanistan's YoutTube Channel. The match will also be available for TV audience on TOLOTV (Yahsat 1A 52.5°E: 11785-H-27500-5/6 & ST-2 88°E: 10966-V-7300-3/4).
An embedded stream for viewers in Gilgit-Baltistan and rest of Pakistan will be available on GBee's video section.

Follow these steps to help slow the spread of the virus and to reduce the risk of infection:
➡️ Wash your hands with soap and water regularly and thoroughly; this means for at least 20 seconds
➡️ Cough or sneeze into your elbow or into a clean tissue, then throw the tissue in the bin
➡️ Stay 1.5 meters away from others. If you are sick, stay home
➡️ If you're feeling sick or showing symptoms of coronavirus, you should call your designated numbers in your city for advice.
➡️ For more information and tips to help improve your safety and wellbeing, visit the Federal Government's official website