Young Doctor Usama Riaz from Gilgit-Baltistan passes away fighting against Coronavirus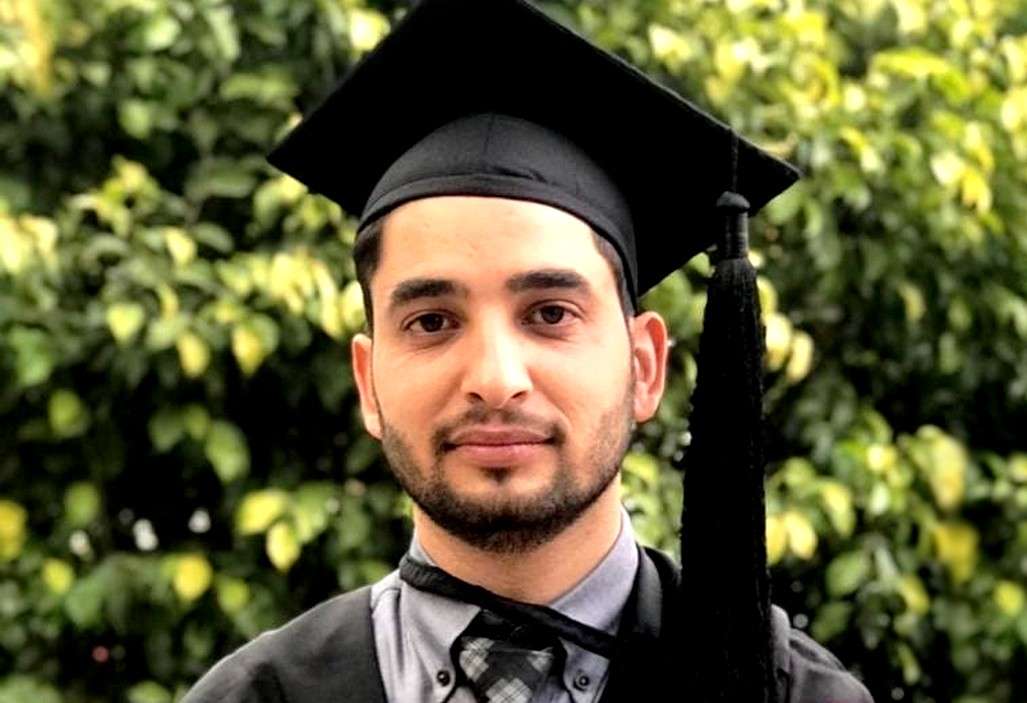 Young doctor Usama Riaz has passed away after battling against Coronavirus disease at District Headquarter Hospital, Gilgit. He was admitted to an intensive care unit at DHQ Hospital Gilgit. He had contracted COVID-19 while working with coronavirus patients at a quarantine center in Joglot, Gilgit, set up for Zaireen coming from Iran.
The Government of Gilgit-Baltistan through the information department made the announcement. Earlier, young doctors including Dr. Ejaz Ayub, the President of Young Doctor Association Gilgit-Baltistan, had blamed the provincial government for not providing the safety kits to doctors and paramedics.
Dr. Usama Riaz had recently completed his medical degree from Quaid-e-Azam Medical College, Bahawalpur. He was one of the team members of 10 paramedics and doctors deputed on duty at Coronavirus quarantine center in Jaglot near Gilgit city.
Dr. Usama Riaz had posted a photo of his convocation just a year ago. Shortly after his graduation, he came back to Gilgit-Baltistan and started his job with the People's Primary Health Care Initiative (PPHI).
Dr. Usama Riaz belonged to Chilas, Diamer, but was settled in Gilgit. He is expected to be laid to rest tomorrow under strict protocol.
The Chief Minister and Governor of Gilgit-Baltistan have paid their tribute to Dr. Usama Riaz for his services. Numerous national and international leaders also sent their wishes and tributes on Facebook and Twitter.
Started in Wuhan, China, Coronavirus disease (COVID-19) has now affected over half a million people across 160 countries with the death toll now reaching to twenty thousand. The World Health Organization (WHO) has declared Coronavirus disease a pandemic.
In Pakistan, the number of active coronavirus cases are now over one thousand, which consists of many Zaireen who have recently returned from Iran through the Taftan border.

Follow these steps to help slow the spread of the virus and to reduce the risk of infection:
➡️ Wash your hands with soap and water regularly and thoroughly; this means for at least 20 seconds
➡️ Cough or sneeze into your elbow or into a clean tissue, then throw the tissue in the bin
➡️ Stay 1.5 meters away from others. If you are sick, stay home
➡️ If you're feeling sick or showing symptoms of coronavirus, you should call your designated numbers in your city for advice.
➡️ For more information and tips to help improve your safety and wellbeing, visit the Federal Government's official website