Innovative Strategies to Decrease burden on Doctors and Nurses During COVID-19 Outbreak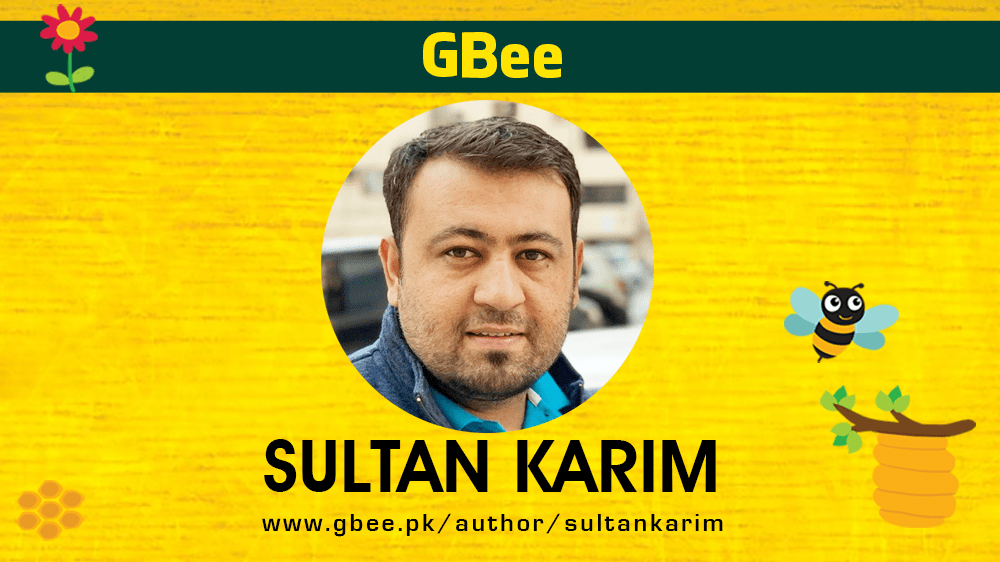 During 2000-2003, Thailand introduced the task-shifting model among its different cadre of health care professionals to decrease the burden on doctors in maternal and child health sectors. This was done to decrease load on the doctors and especially gynecologists who cannot reach far-flung areas during labour and delivery phases. They trained the nurses for the process of assessment of a pregnant woman and also see for any danger sign. These measures overall improved the indicators of maternal and neonatal deaths in Thailand.
There was another article published in 2015 in the Journal of Gynecology and Obstetrics suggesting task shifting is helpful in saving a precious life. In recent COVID 19 pandemic, all the health care force is forefront and we have also lost a couple of frontline warriors including a doctor and X-ray technician. Moreover, the remaining doctors are also less in number to see and asses each and every patient carefully.
During the outbreak of Coronavirus in Gilgit-Baltistan, doctors and nurses will eventually get exhausted due to a high burden of coronavirus patients. To prevent this Gilgit-Baltistan Government can make a proactive plan to make a force ready to replace during an unforeseen event. There are strategies that can easily be implemented, COVID-19 patient has some specific symptoms and based on those the patient is sent to quarantine while sending his laboratory test sample right there and then.
We need to train our nurses, 1122 staff, Lady Health Workers (LHWs), Community Health Workers (CHWs) and other volunteers like Community Emergency Response Team (CERT) people regarding the early signs of COVID 19 and for collecting the sample from patients, nasal swab or swab from the larynx. This will create enough human resources at the back end and relieve doctors for looking toward many critical patients and also they get time to have enough sleep.
At a quarantine center, a nurse can observe the patient's condition and report to higher authorities and if any patients deteriorate immediately move to the next health facility where a doctor will manage, maybe that is a Civil Hospital or DHQ Hospital. Moreover, the staff can be monitored for their performance.
The proper triage, quarantine, and isolation would be helpful in decreasing the load of COVID-19 spread. Triaging is a technique where most needy is given priority based on the condition of the patient however Italy, the United States and all other countries where mortality is high, have decided to go with patients treatment whose prognosis is good.
Nevertheless, we don't need to do that we have facilities available and can be triaged based on condition.
There should be separate quarantine facility or isolation for positive cases and suspected cases because those who are suspected can be negative and catch the coronavirus from a neighbor who is positive. The negative person is released and in the community he can spread the disease so monitoring of positive patients as well as negative patients is necessary.
People are pushing the need for ventilators and high technical support staff, the need for the hour is smart management and no ventilator. Making multiple cadres of the health workforce to divide the load on doctors and nurses.
Testing more people and quarantining patients. A quarantine center is supplied with enough oxygen as a patient might need so he can be provided. All the patients who need oxygen don't need a ventilator this is a myth.
Oxygen can be supplied to a patient with a nasal prong & face mask. If there is a further difficulty, it can be handled through Continuous Positive Airway Pressure (CPAP) and Bilevel Positive Airway Pressure (BIPAP). Both CPAP and BIPAP are machines that can easily be operated by Nurses and Lady Health Workers.
A ventilator is the last resort to save a people who cannot breathe on their own and the patient needs to be intubated.  This needs an expert Intensivist, an Anesthesia Specialist to operate or an Intensive Care Unit (ICU) trained nurses. Sadly, we have very little of them in Pakistan. I can tell from my experience that smart work can also decrease load and also effective in such an emergency situation.
In conclusion, Chief Minister Gilgit Baltistan Hafiz Hafeez Ur Rehman should initiate this and people will volunteer who can be trained in the next one week. This team is necessary to face the COVID 19. CM Gilgit-Baltistan should bring in their resources to equip the team with necessary Personal Protective Equipment (PPEs) and see the change in the graph.
These measures will surely enable the Government of Gilgit-Baltistan to quarantine up to ten times more people compared to the Gilgit-Baltistan Government's current capacity.
Popular in the Community
{{#values}} {{/values}}
{{^isVideo}} {{/isVideo}} {{#isVideo}} {{/isVideo}}