Gojal Champions League 2018 (GCL) starts from January 20
Gojal Champions League 2018 (GCL) will start from 20th January 2018 at Gulmit Gojal, Hunza. All major teams from across Gojal Valley have been invited. It is being expected that more than a dozen teams will participate despite harsh weather conditions and unavailability of many players who are currently in other parts of the country either for work or studies.
Gojal Champion League is being organized by Gulmit Young Stars Club and Students Welfare Organization which is one of the most active football clubs of Gilgit Baltistan. The same club is also the brain behind the popular football league Gulmit Premier League (GPL).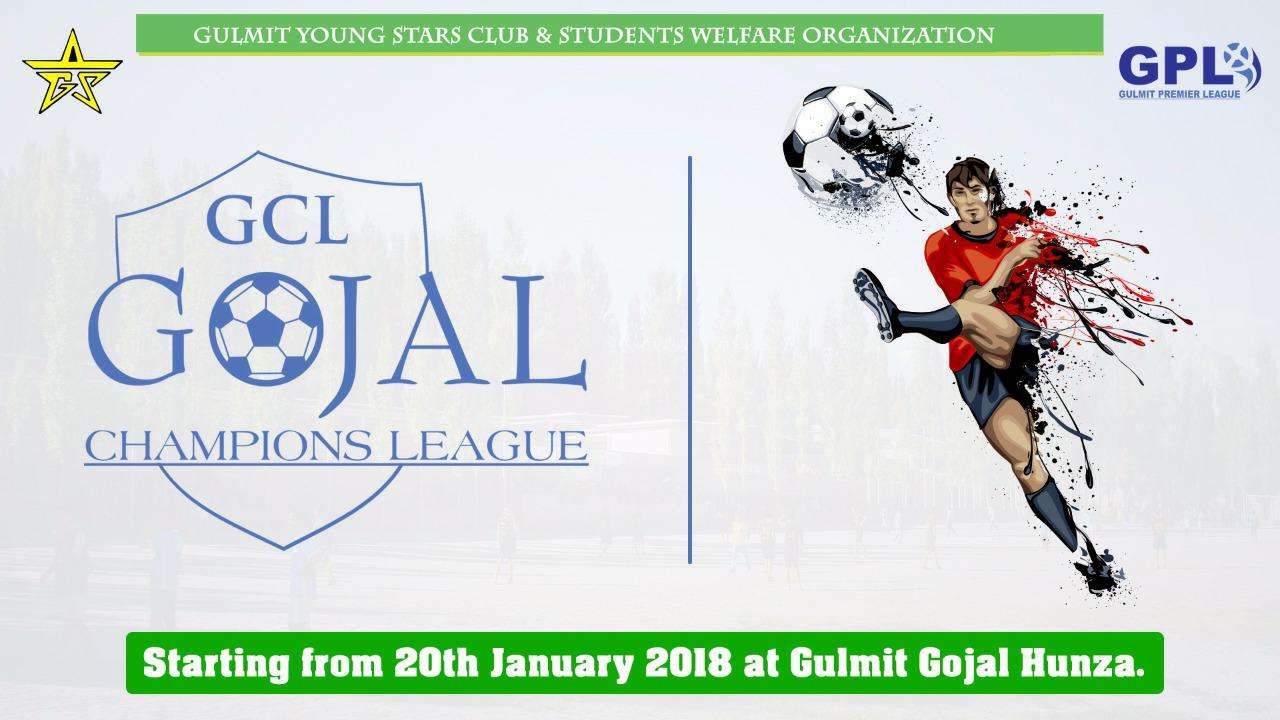 Formerly, Gojal Champions League was organized under Aga Khan Youth and Sports Board, Gulmit.  The youth of Gojal Valley participated in the different editions with great zeal. However, from this year onwards, Gulmit Young Stars will organize the event on a yearly basis.
The main objective of the tournament is to engage the youth of Gojal in healthy activities like sports. The league will carry forward the slogan of "A healthy brain lives in a healthy body!"