Dominant Chitral beats Gilgit in the final of Shandur Polo Festival 2018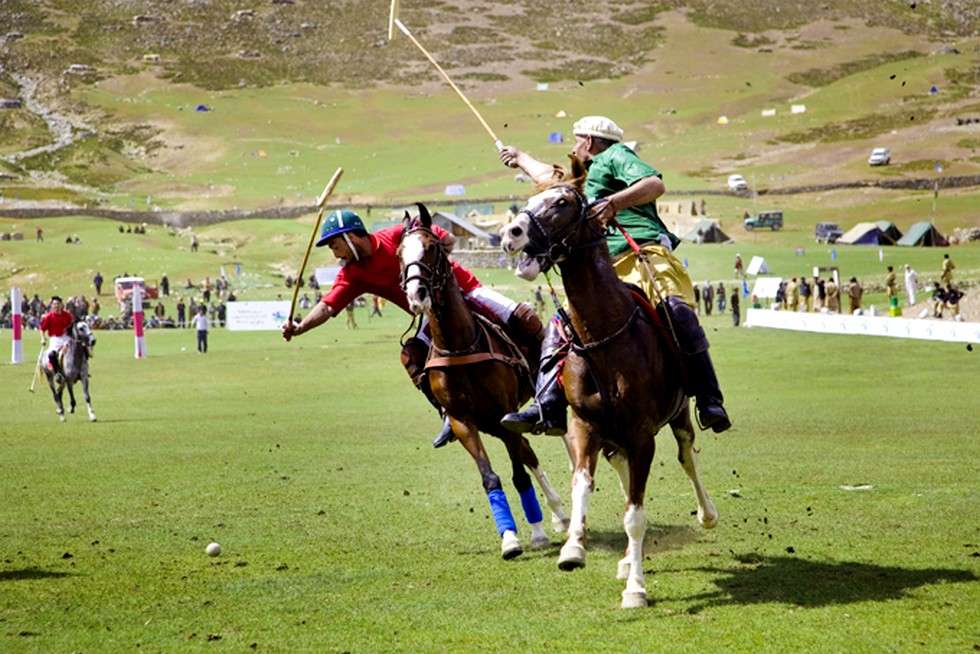 Chitral has maintained its 10-seasons-long winning streak by beating Gilgit in the of Shandur Polo Tournament. The final match was played on the third and final day of the annual Shadur Polo Festival 2018. Chitral A scored 10 goals while Gilgit A could only manage to score 5 goals.
Here is the summary of all the matches played during Shandur Polo Tournament as part of the Shandur Polo Festival, 2018.
Day 1:
| | | | |
| --- | --- | --- | --- |
| Chitral  (Laspur) | 5 | 1 | Gilgit (Ghizer) |
| Chitral Officers | 4 | 5 | G-B Officers |
| Chitral (Mastuj) | 9 | 3 | Gilgit (Gupis) |
Day 2:
| | | | |
| --- | --- | --- | --- |
| Chitral B | 8 | 3 | Gilgit B |
| Chitral C | 4 | 5 | Gilgit C |
Day 3 (Final):
Popular in the Community
{{#values}} {{/values}}
{{^isVideo}} {{/isVideo}} {{#isVideo}} {{/isVideo}}