Sonaina Hamiya: Working on Preservation of Burushaski Lanuguage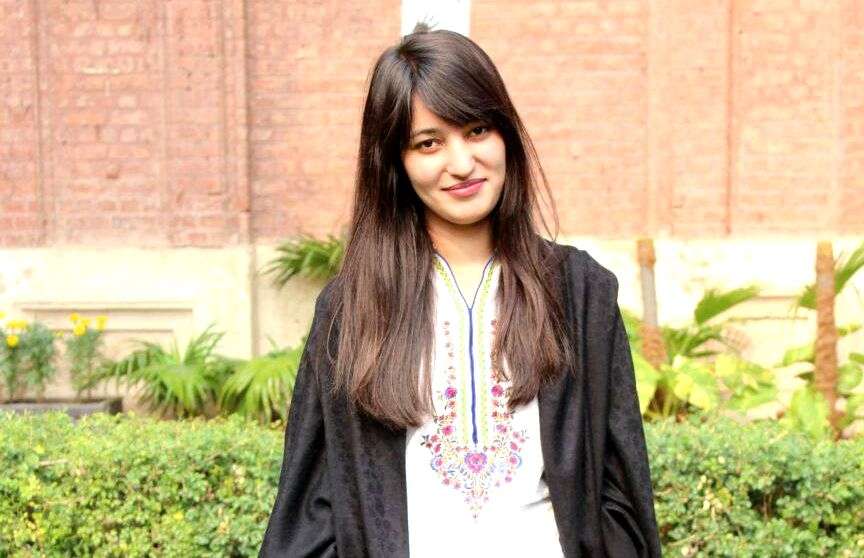 My name is Sonaina and I'm from Aliabad, Hunza. I've recently graduated from National College of Arts (NCA), Lahore.
Being a Hunza girl, it came to my realization that Burushaski language is being forgotten and young Burusho, especially those who live in the cities, have adopted other languages as the primary means of communication. These days, the influence of other languages on Burushaski is just tremendous.
To make my contribution to on-going efforts of preserving Burushaski, I did my thesis on "The Preservation of Burushaski language". This project is a vehicle for expressing my ideas that language is the foremost pillar of society to communicate and a creative structural solution can be provided for its preservation.
My motivation to try preserving my own language in a visual form relates to the fact that many people have been fascinated about Burushaski and researchers have found it to be one of the very few isolated languages. Burushaski has still no standard writing system. There isn't a lot of written literary work but a number of oral traditions have been collected. Burushaski continues to be a language of self-identification among its speakers and despite many efforts, this fascinating language is endangered.
My aim through this project is to preserve Burushaski language through visual means and to ignite the revival of the language in the daily lives of young Burusho living in and outside Hunza.
This story is part of the #GBCProspers campaign by GBee. Send your stories at editor[at]gbee.pk or inbox your story at our Facebook page.
Join GBee to participate in our community forums and discuss topics about Gilgit, Baltistan, Chitral, Kohistan and Kashmir.

Follow these steps to help slow the spread of the virus and to reduce the risk of infection:
➡️ Wash your hands with soap and water regularly and thoroughly; this means for at least 20 seconds
➡️ Cough or sneeze into your elbow or into a clean tissue, then throw the tissue in the bin
➡️ Stay 1.5 meters away from others. If you are sick, stay home
➡️ If you're feeling sick or showing symptoms of coronavirus, you should call your designated numbers in your city for advice.
➡️ For more information and tips to help improve your safety and wellbeing, visit the Federal Government's official website