Paramedic from Gilgit-Baltistan passes away in the fight against COVID-19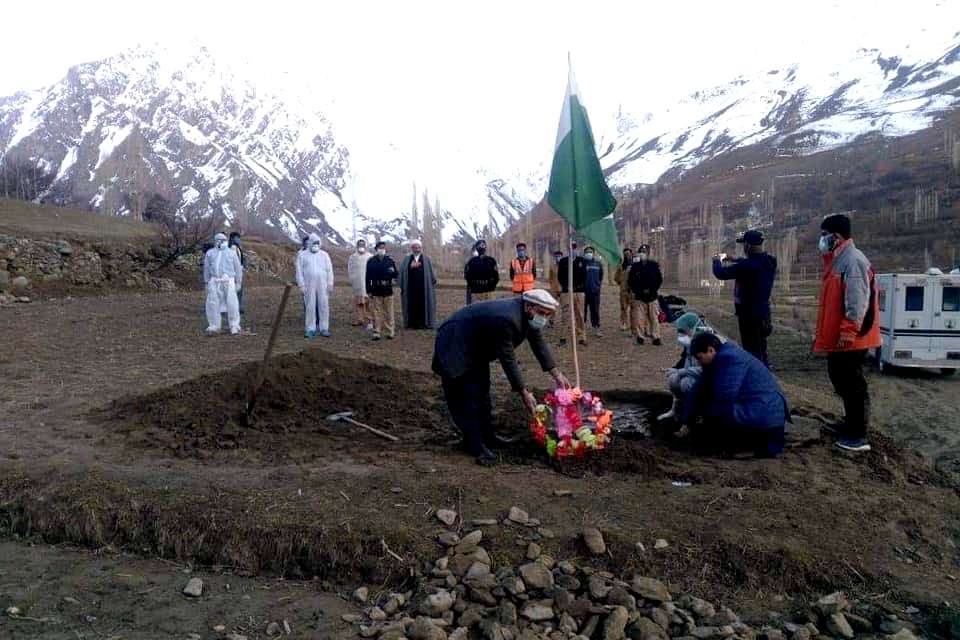 Coronavirus takes the life of another on-duty health worker from Gilgit-Baltistan. Malik Ashtar, a 55-year-old radiology lab worker from Nagar district, had contracted COVID-19 locally while working with affected patients.
He was transferred to a quarantine center set up by the district administration after he showed symptoms. Around a hundred other Coronavirus patients who have recent travel history, mostly to Iran, have been kept in this quarantine center in Minapin, Nagar.
Hundreds of Zaireen who have recently come back from Iran have been kept in various quarantine centers in Gilgit-Baltistan. The most affected districts remain Nagar, Gilgit and Skardu.
The affected paramedic Malik Ashtar passed away four days after being shifted to this quarantine center in Nagar, Gilgit-Baltistan's most hard-hit district.
His burial took place in Nagar under tight security and only concerned personnel were allowed to perform the final rituals.
Locally transmitted cases are surfacing more frequently as the government tries to contain the pandemic of coronavirus. The doctors and paramedics working with Coronavirus patients across Gilgit-Baltistan face a shortage of proper safety kits.
Earlier, Dr. Usama Riaz, a young doctor from Gilgit-Baltistan, passed away after contracting the coronavirus disease locally. He was also working with Zaireen in Jaglot, Gilgit, passed away in an ICU at DHQ Hospital Gilgit.
Coronavirus cases in Pakistan have crossed the 1500 mark with 28 recovered patients and 16 deaths. Thousands of suspected people with recent travel history or those who have been exposed to patients await testing.
World Health Organization (WHO) has confirmed that there is currently no vaccine to prevent coronavirus disease (COVID-19).
Popular in the Community
{{#values}} {{/values}}
{{^isVideo}} {{/isVideo}} {{#isVideo}} {{/isVideo}}