Aga Khan Agency for Habitat (AKAH) celebrates Disaster Risk Reduction Week across Pakistan
Known for its scenic beauty, the mountainous regions of northern Pakistan are a popular tourist attraction. Apart from picturesque landscapes that meet the eye, what often goes unnoticed is that these valleys are extremely vulnerable to climate change and are categorized as one of the most disaster-prone areas in the world. Over the past few years, the high frequency of natural disasters across Pakistan – and particularly in northern Pakistan – has displaced thousands of innocent lives and has caused severe economic loss impacting public and private infrastructure and livelihoods.
The remnants of the Kashmir earthquake on 8th October 2005 are a strong reminder of the high disaster risk vulnerability of valleys in northern Pakistan. Claimed as the most devastating earthquake in the recent history of Pakistan, this earthquake killed more than 73,000 people, injured over 69,000 people, left 2.8 million people displaced from their homes and destroying 450,000 buildings. The aftermath of this traumatizing earthquake led the Government of Pakistan to declare 8th October as the National Day for Disaster Reduction and commit to improving the disaster risk vulnerability of communities in Pakistan. It is also pertinent to note that the United Nations' General Assembly has declared 13th October as the International Day for Disaster Reduction.
To stress the criticality of disaster risk reduction associated with these national and international days, the Aga Khan Agency for Habitat (AKAH) is celebrating the Disaster Risk Reduction Week across Pakistan from 8th to 14th October. An affiliate of the Aga Khan Development Network (AKDN), AKAH has successfully led community driven humanitarian initiatives to save innocent lives and infrastructure, particularly for communities living in the rural mountainous areas in Pakistan since 1998. Over two decades, AKAH has designed disaster risk plans and formed community-led organizations in over 750 rural and urban settlements to help them prepare and adapt against disasters and respond independently in the event of a disaster.
This year AKAH's Disaster Risk Reduction (DRR) Week features multiple activities including raising awareness for students ranging from schools, colleges and universities across Pakistan on how to prepare against disasters through seminars, speech competitions and transect walks. Asadullah, a high school student in Gilgit explains,
"Through the simulation for earthquake safety organized by AKAH in our school, I have learned that the initial 60 seconds are crucial after a disaster. Hence, rather than panicking, we should take cover and follow the steps taught in the stimulation to save our lives".
The scenario-based drills are not only limited to educational institutions but also conducted in other rural and urban areas across Pakistan. During the DRR Week, these drills focus on communities, especially women and children, to increase their knowledge about disasters and enhance their capacities to respond effectively in disaster situations.
In addition, Aga Khan Agency for Habitat (AKAH) is also engaging actively with government authorities to strengthen institutional liaising for better-coordinated response in events of disasters. In this regard, AKAH has trained over 1,000 representatives from government authorities, and over 40,000 community volunteers on effective disaster risk management.
The celebrations during the DRR Week reflect the harsh reality that mountain communities in northern Pakistan in particular, and all areas of the country in general, are exposed to a high frequency of natural hazards. On the other hand, the DRR Week reaffirms in raising awareness that losses from such disasters can be minimized if we are collectively well prepared against tackling the natural disaster.

Water for well-being in Chitral's Broghil Valley – AKAH Pakistan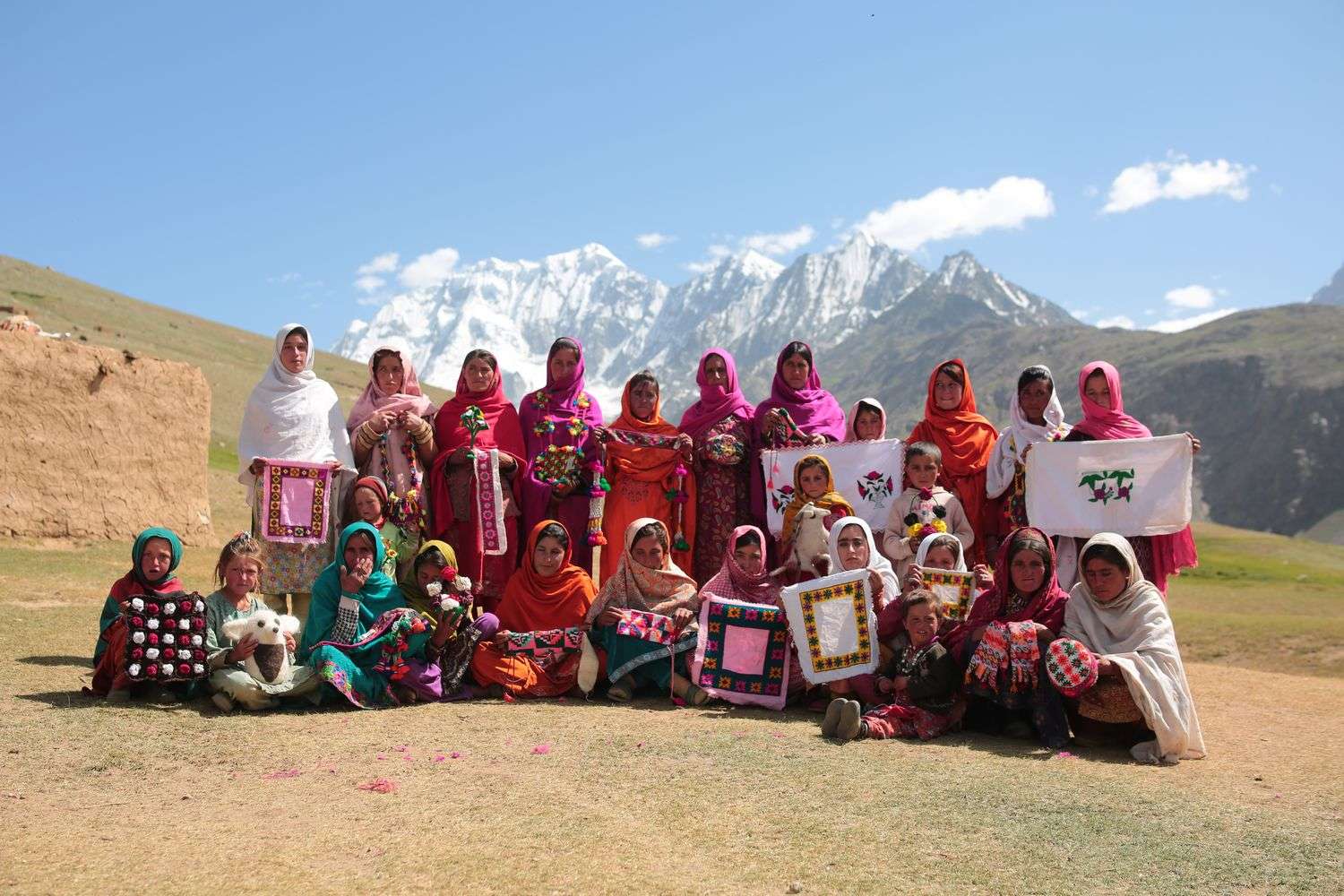 Broghil valley is home to more than 200 families, located around 260 kilometers from Chitral, the district headquarters in Khyber Pakhtunkhwa province of Pakistan. Broghil valley lies at the border area and so is known for its remoteness, and limited accessibility through unpaved, vulnerable roads. Home to green fields, mountains, glaciers, and more than thirty alpine lakes, this valley has great tourism potential.
However, the lack of paved roads; harsh weather; snow for over eight months of the year; and a lack of water and electricity services are a few of the many challenges the valley's inhabitants and visitors face.
Women and children must travel long distances to fetch water from rivers and streams. Not only does this result in lost time and labor but often the water is unclean, causing waterborne diseases.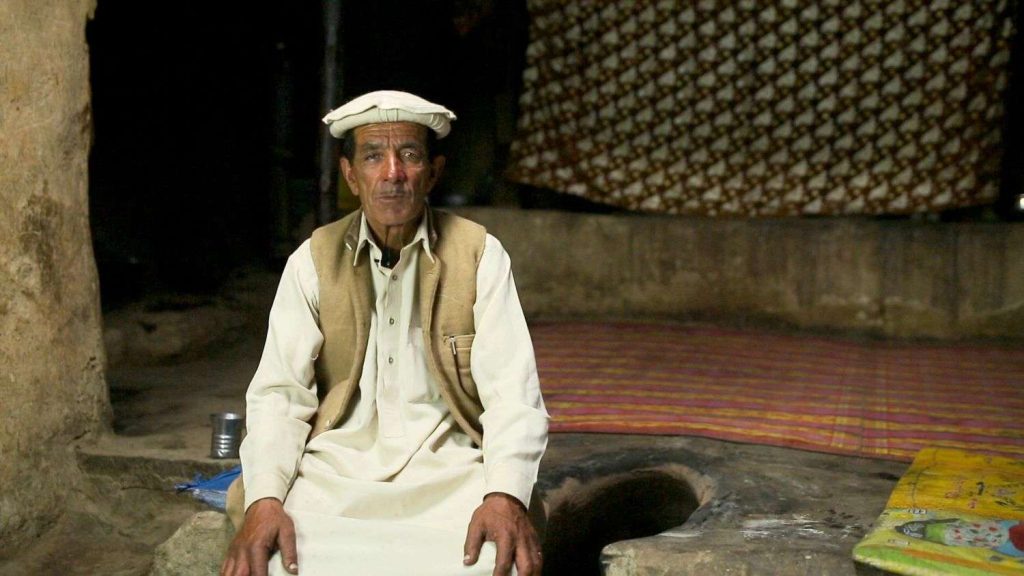 " A few months back, we did not have clean water to use. The women had to fetch it from
rivers in drums and jerry cans. This was done even when there were four to five feet of snow for eight months in winters. Also, the water was unsafe as it was contaminated by both humans and animals".

Mohammad Aziz, Member Water & Sanitation Committee, Garel,
Broghil
Aga Khan Agency for Habitat (AKAH), Pakistan, with the mandate to improve human habitat across vulnerable areas, addressed this issue under its Water and Sanitation Extension Programme (WASEP).
Women are able to make these products using the time saved no longer having to fetch water from the river. experience and technical expertise, identified safe water sources; tested water quality against WHO standards; constructed water and sanitation infrastructure with community involvement and provided every household a water tap in their home.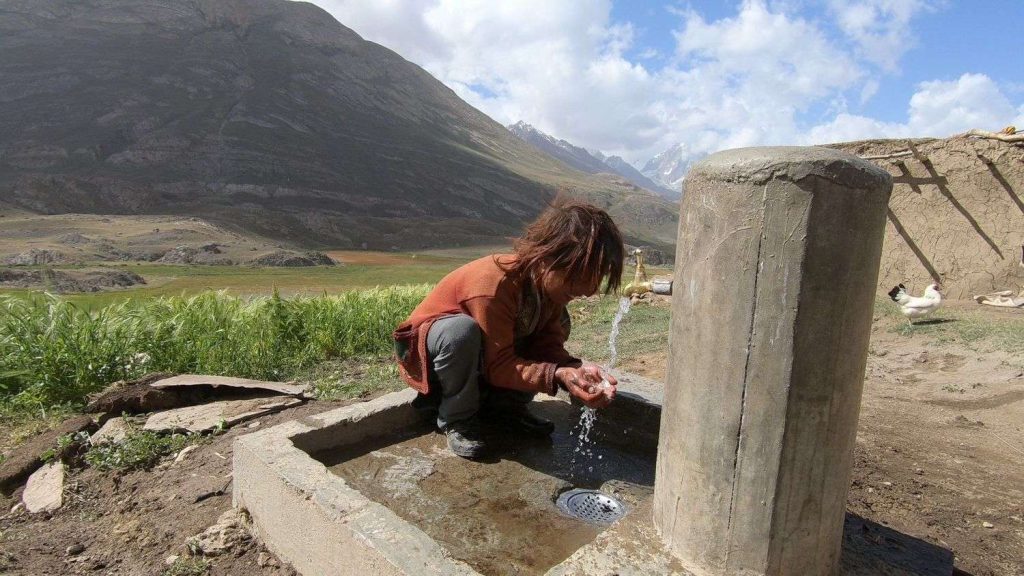 With support from Pakistan Afghanistan Tajikistan Regional Integration Program (PATRIP) Foundation, local authorities and the community, AKAH completed water supply schemes in nine villages in Broghil, providing more than 200 households with year-round access to clean water at their doorsteps.
These households now have water in washrooms, improved hygiene conditions and a reduced incidence of waterborne disease. Women, in particular, are able to spend more quality time with their families and have more time for income-generating activities such as woolen handicrafts.
By providing safe drinking water and sanitation infrastructure, AKAH has helped improve the health and well-being of more than 2,000 people in Broghil.
7 Photo-stories on World Water Day 2020 from Gilgit-Baltistan and Chitral (GBC)
World Water Day is celebrated every year on 22nd March as an observance day to highlight the importance of freshwater. The day is used to advocate for the sustainable management of freshwater resources.
As part of the World Water Day 2020 celebrations, Aga Khan Agency for Habitat (AKAH) shares these stories of people from Gilgit-Baltistan and Chitral whose lives have been deeply impacted by water and sanitation-related projects in the region.