26 dead, 15 Injured in Mashabrum bus accident near Babusar Pass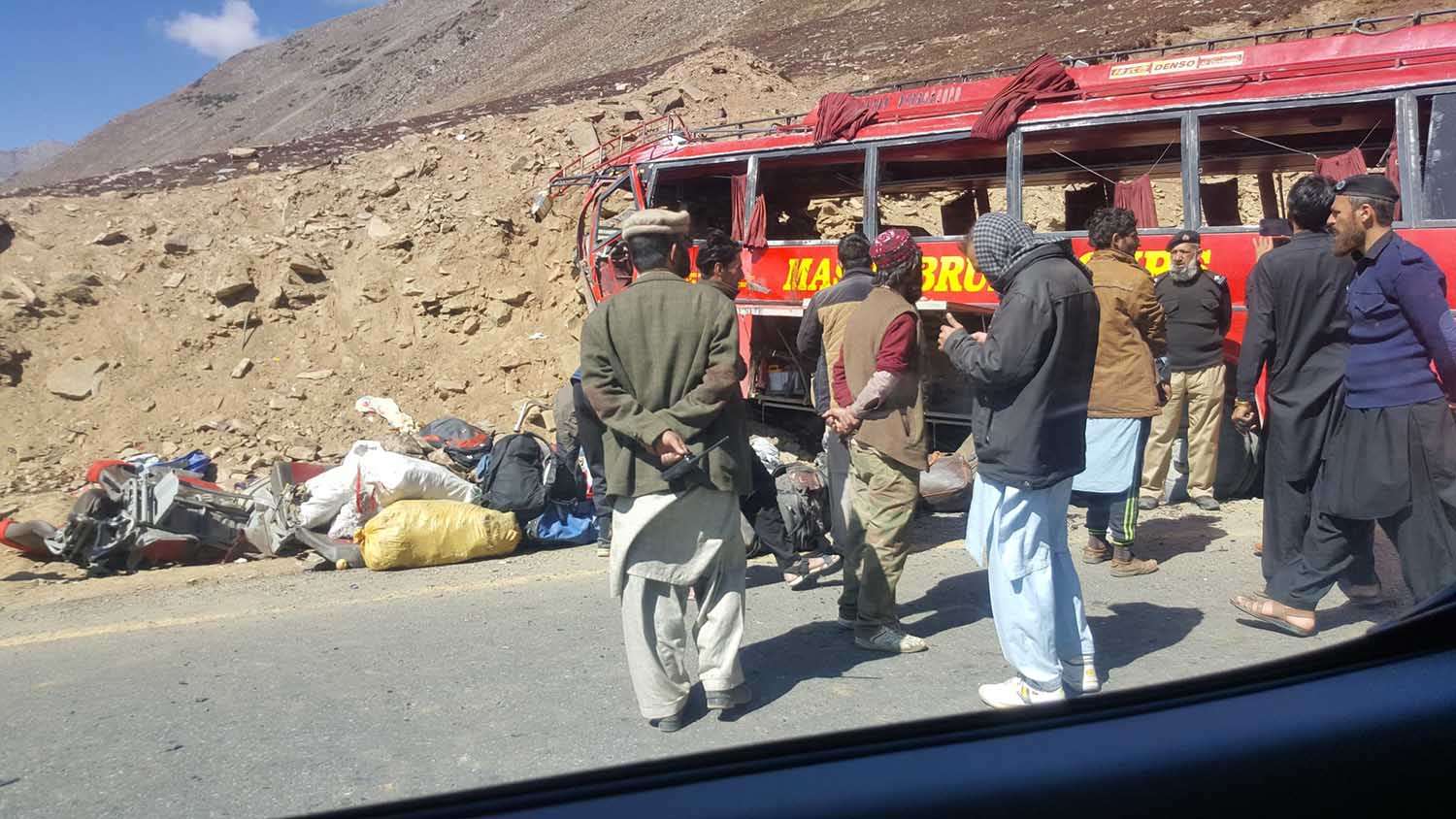 A Mashabrum bus carrying around 40 passengers has met a tragic accident at around 7:30 AM early Sunday in Gittidas near Babusar Pass in the Diamer district of Gilgit-Baltistan. The bus was traveling from Skardu to Rawalpindi.
According to Faizullah Faraq, the spokesperson for the Government of Gilgit-Baltistan, 26 passengers were confirmed dead while 15 injured passengers have been transferred to District Headquarter Hospital in Chilas.
Passengers of a private coaster traveling from Rawalpindi to Gilgit were the first to reach the location followed by police and paramedics.
Among the dead include five people of the same family. 16 Pakistan Army personnel were also among the dead. Commander FCNA Major General Ehsan Mehmood also reached the location of the accident in a Pakistan Army helicopter and participated in the rescue operation of the injured.
According to an initial report sent to the media by Diamer police spokesperson Mohammad Wakeel, the driver lost control of the bus and rammed into a cliff while taking a turn. Over two dozen passengers were killed on the spot.

Follow these steps to help slow the spread of the virus and to reduce the risk of infection:
➡️ Wash your hands with soap and water regularly and thoroughly; this means for at least 20 seconds
➡️ Cough or sneeze into your elbow or into a clean tissue, then throw the tissue in the bin
➡️ Stay 1.5 meters away from others. If you are sick, stay home
➡️ If you're feeling sick or showing symptoms of coronavirus, you should call your designated numbers in your city for advice.
➡️ For more information and tips to help improve your safety and wellbeing, visit the Federal Government's official website