Irfan Ali Taj releases his second Khowar-Urdu track "Ishq Daryah"
Irfan Ali Taj, the young artist from Chitral who stepped into the mainstream music through "Ashiqi Angaar featuring Zoe Viccaji" has released his second single track called "Ishq Daryah". The song features Moaaz Afridi, who happens to be Irfan's bandmate.
Irfan Ali Taj, the young artist from Chitral who stepped into the mainstream music through "Ashiqi Angaar featuring Zoe Viccaji" has released his second single track called "Ishq Daryah". The song features Moaaz Afridi, who happens to be Irfan's band mate.
Unlike his previous video song, Ishq Darya is shot completely in Chitral's scenic valleys. The direction was done by Junaid Mustafa.
Talking to GBee, Irfan Ali Taj said that he has more projects in the pipeline.
Alhumdulliah People know me now and once you have the recognition, there are lots of ways to entertain people. As a matter of fact, I have been more attached to mainstream songs and listen diverse music, so yes, I might surprise the viewers in the near future.
When asked if Ashiqi Angar's success made him move forward, he added:
Music should never stop. I am not one of those who bring one song out and stop progressing. Ashiqi Angar gave me courage to compose Ishq Daryah which is out and Dunya Ju Baso which is will be released soon. The thing that pushes me further is my love for music and my hunger to progress.
Zoe Viccaji will be back in his next song!
Dunya Ju Baso is a project we did alongside alongside Ishq Daryah. The song features Zoe Viccaji once again and has been shot entirely in Chitral. For me, it's an even bigger project than Ishq Daryah is and will surely amaze my fans.
I would like to thank my buddies, Junaid Mustafa who directed the video, Zubair Taqi who was Asst. AD, Rahim Ullah Danish, Moaaz Afridi, who contributed in the melody and instrumentation.
 Watch Ishq Daryah video
Listen to Ishq Daryah MP3
[soundcloud url="https://api.soundcloud.com/tracks/292946673″ params="color=ff5500&auto_play=false&hide_related=false&show_comments=true&show_user=true&show_reposts=false" width="100%" height="166″ iframe="true" /]
Ishq Darya Other info
Artists: Irfan & Moaaz
Lyrics & Composition: Irfan Ali Taj
AD / 2D Camera: Zubair Taqi
Music: Mubashir Admani I Bonafide Studios
Director / DOP / Post & Vfx : Junaid Mustafa
Presented by: Anwar Aman Initiative for Music – AAIM
Chitrali Sitar: Rahim Ullah Danish
Ishq Darya Lyrics
زندگی آرزوان ای جہاں
خوشانی سوال بہچیتائے
Life is a world of desires
Happiness remains unrequited
ہردیو نسانڅوپیڅوپی
ای انوس دی سال غیریتائے
Days turned into years as I gathered slivers of my heart
اے ہردیو بتین
اےمہمَهجَبین
The innermost of my heart, O you!
O the one with moon like brow!
عشق دریاہ، تُو مہ کشتی، غیچھان روشتی مہ کیا غم
مہ لوٹ اللہ، سے مہ ستک، مہ شیرین ژان مہ کیا غم !
Love is a river, and you are my boat
The light of my eyes, why should I despair
God Almighty! all Seeing, my Sustainer
Mine is my sweetheart, why should I despair
تُو ملا توزندگی حسین
جو تُو نہیں تو کُچھ نہیں
Life's beauty is in your company
If not you, there's nothing to life
کوشِشوں کے آگے جیت ہے
مُشکلیں نہ ہوں تو کیا خُوشی !
Victory comes after striving
Joy is not joy if attained without difficulties
یہ آسمان و زمین
ہےتیرے دَم سے حسین
You are the reason
For the beauty of this sky and land
تُو میرا سُر، میرا ہر سُوز، میری ساز ہو تُم
میرا اوّل، میرا آخر، میرے ہمراز ہو تُم
You are my melody (sor),
my passion (soz),
My music (saz)
My beginning my end
You are the keeper of my secrets
آسمانہ مسو ساری سے روشت
زمینہ گلاب توغو غونہ کھیو !
ہسے ارمانان مہ بہشٹ
سے کی نو ہوئے زندگی کھیو !
Brighter than the moon in sky
Roses on earth cannot compare
That heaven of my desires
Without whom, life cannot dare
اے عشقو گمبوری
اے ہردیو قرار
O the flower of (my) love,
O the tranquility of (my) heart
ژِندو انجوم تہ دیوانہ، زومان پھورین تا نسوت
پلاور باو څیڅیقان غون، تھے اشپوناو تہ نسوت
Your lover in patched garment
Scales mountains to be near you
Full of innocence, like children
Comes running to be near you
ایک بیابان سا لگے تیرے بِن دُنیا مُجھ کو
کہ تیرے عشق میں فنا یہ تمننا مُجھ کو
The world is a barren desert without you
Annihilation in your love is my only desire

Water for well-being in Chitral's Broghil Valley – AKAH Pakistan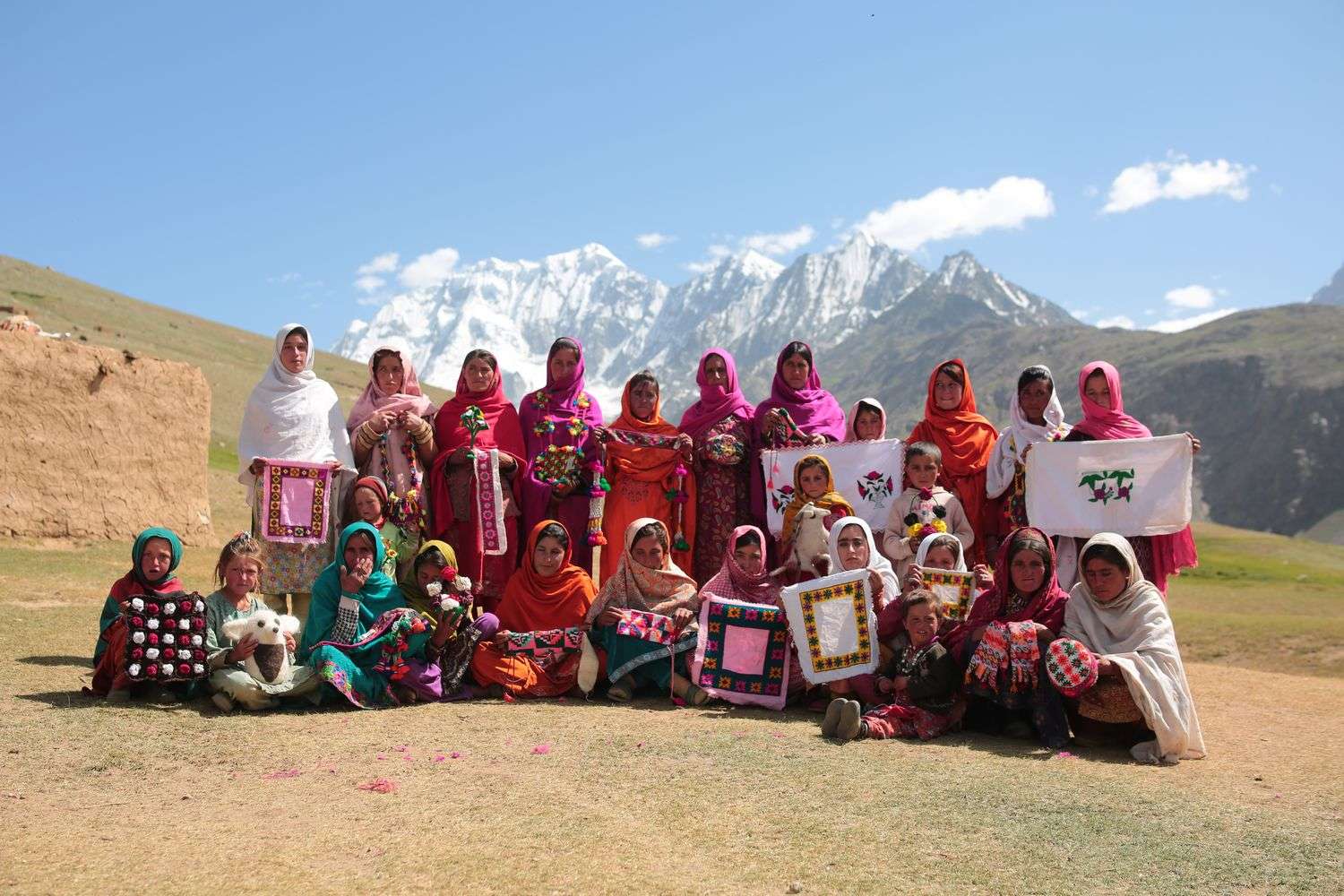 Broghil valley is home to more than 200 families, located around 260 kilometers from Chitral, the district headquarters in Khyber Pakhtunkhwa province of Pakistan. Broghil valley lies at the border area and so is known for its remoteness, and limited accessibility through unpaved, vulnerable roads. Home to green fields, mountains, glaciers, and more than thirty alpine lakes, this valley has great tourism potential.
However, the lack of paved roads; harsh weather; snow for over eight months of the year; and a lack of water and electricity services are a few of the many challenges the valley's inhabitants and visitors face.
Women and children must travel long distances to fetch water from rivers and streams. Not only does this result in lost time and labor but often the water is unclean, causing waterborne diseases.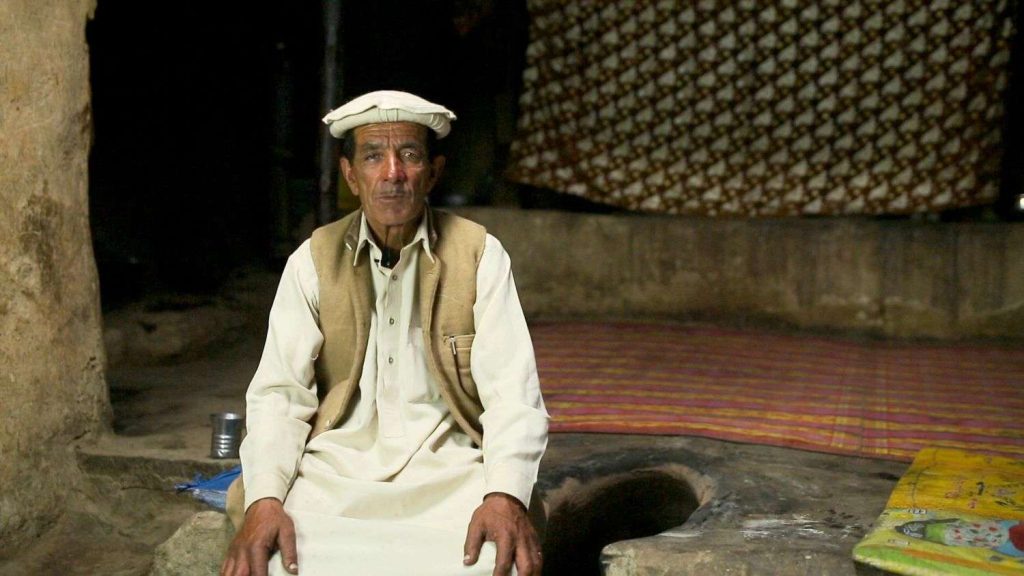 " A few months back, we did not have clean water to use. The women had to fetch it from
rivers in drums and jerry cans. This was done even when there were four to five feet of snow for eight months in winters. Also, the water was unsafe as it was contaminated by both humans and animals".

Mohammad Aziz, Member Water & Sanitation Committee, Garel,
Broghil
Aga Khan Agency for Habitat (AKAH), Pakistan, with the mandate to improve human habitat across vulnerable areas, addressed this issue under its Water and Sanitation Extension Programme (WASEP).
Women are able to make these products using the time saved no longer having to fetch water from the river. experience and technical expertise, identified safe water sources; tested water quality against WHO standards; constructed water and sanitation infrastructure with community involvement and provided every household a water tap in their home.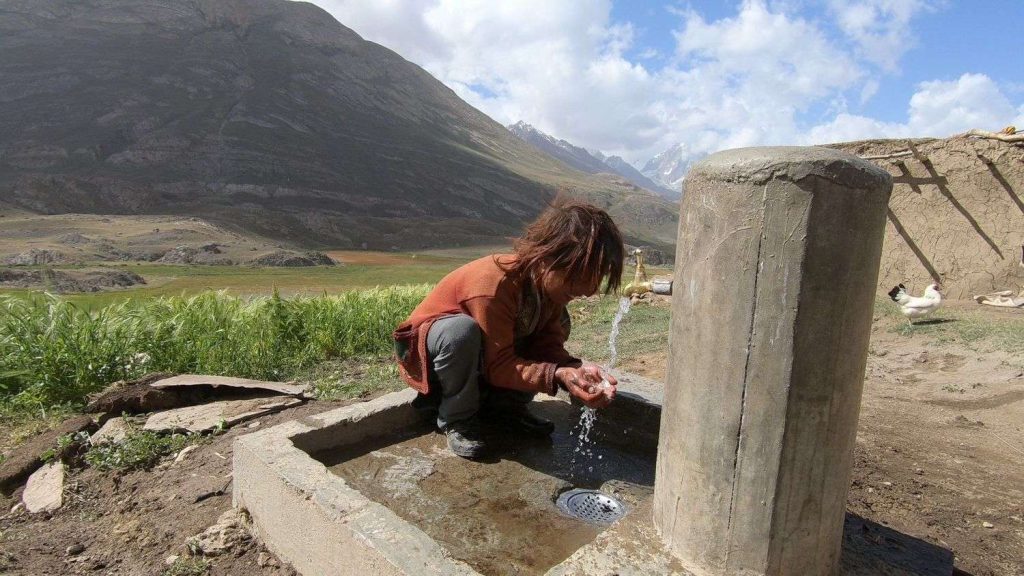 With support from Pakistan Afghanistan Tajikistan Regional Integration Program (PATRIP) Foundation, local authorities and the community, AKAH completed water supply schemes in nine villages in Broghil, providing more than 200 households with year-round access to clean water at their doorsteps.
These households now have water in washrooms, improved hygiene conditions and a reduced incidence of waterborne disease. Women, in particular, are able to spend more quality time with their families and have more time for income-generating activities such as woolen handicrafts.
By providing safe drinking water and sanitation infrastructure, AKAH has helped improve the health and well-being of more than 2,000 people in Broghil.
7 Photo-stories on World Water Day 2020 from Gilgit-Baltistan and Chitral (GBC)
World Water Day is celebrated every year on 22nd March as an observance day to highlight the importance of freshwater. The day is used to advocate for the sustainable management of freshwater resources.
As part of the World Water Day 2020 celebrations, Aga Khan Agency for Habitat (AKAH) shares these stories of people from Gilgit-Baltistan and Chitral whose lives have been deeply impacted by water and sanitation-related projects in the region.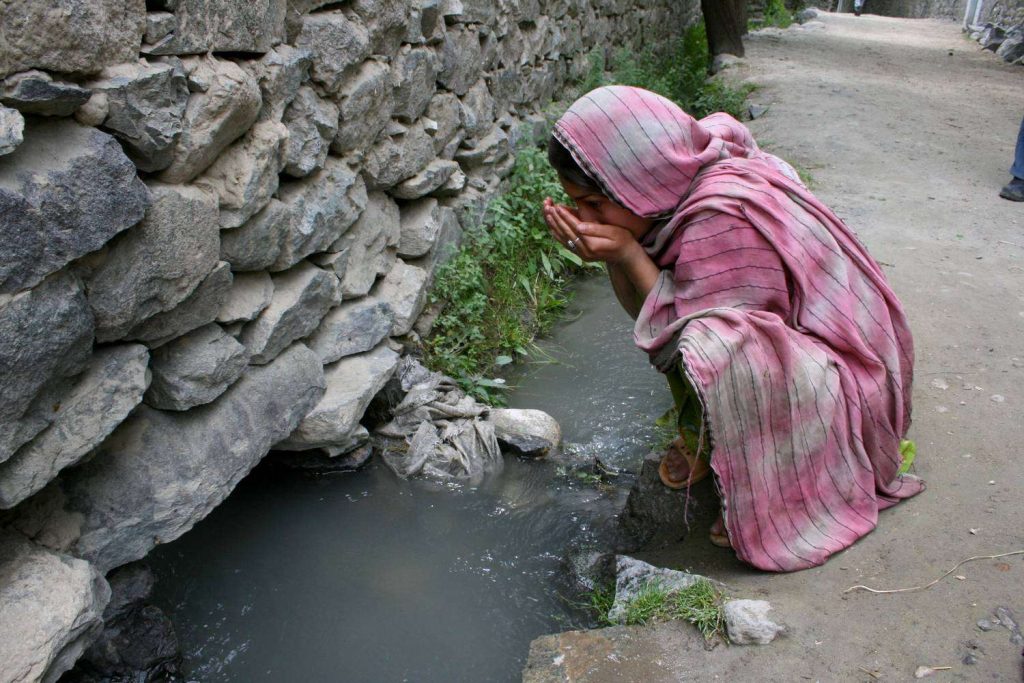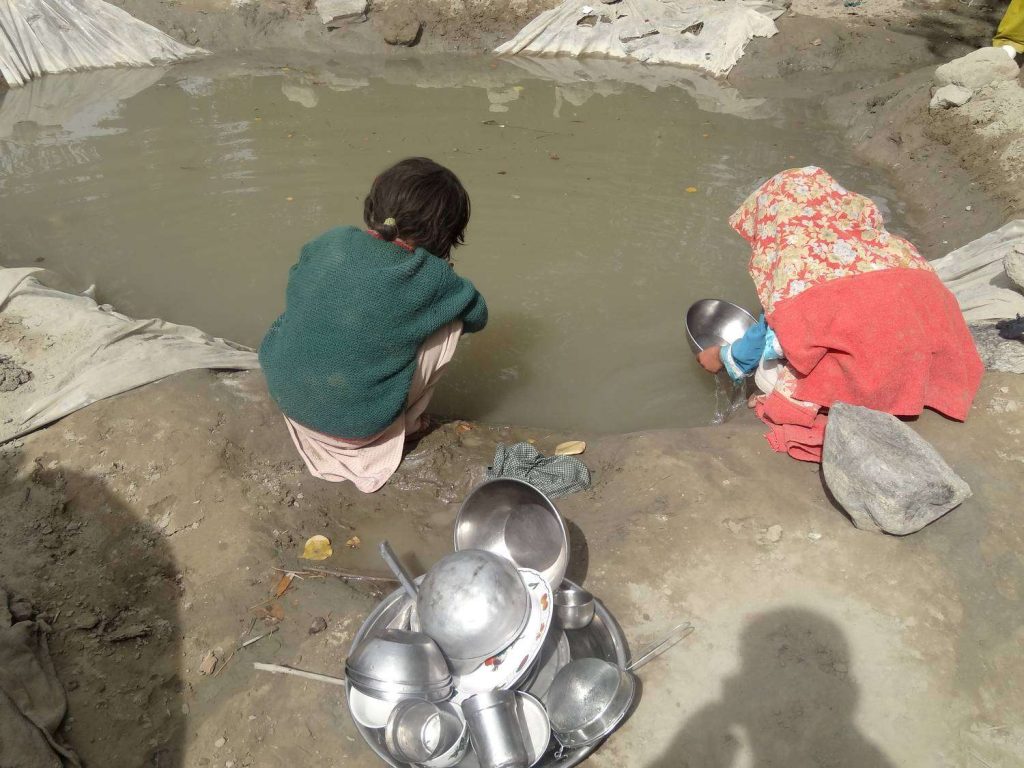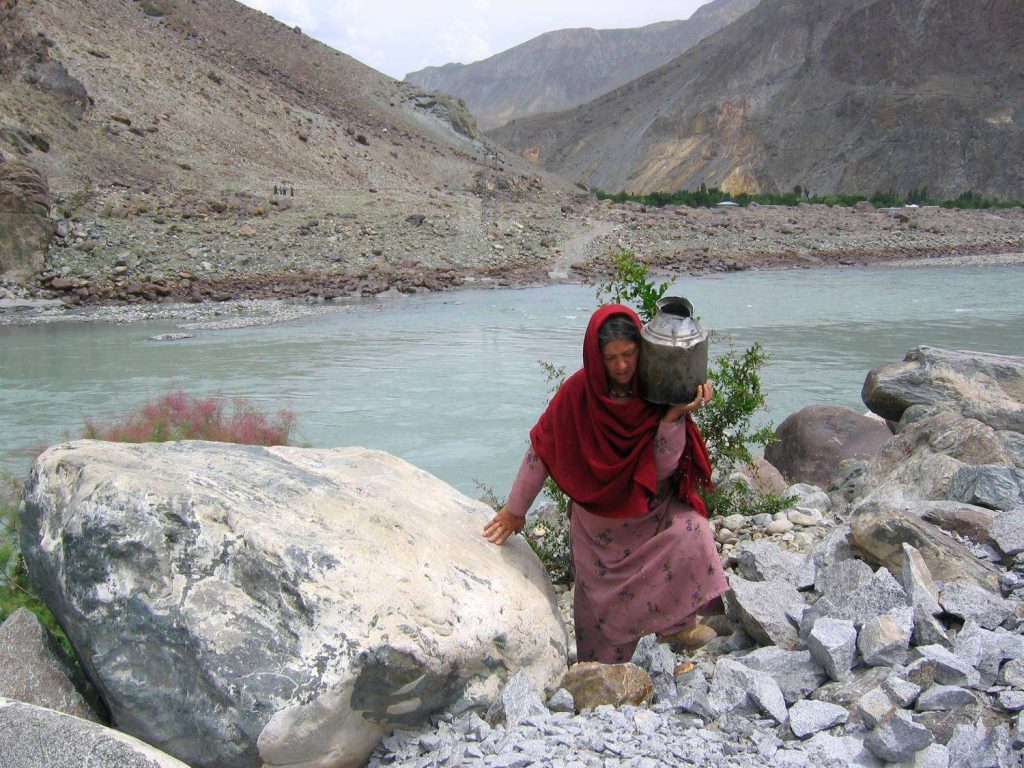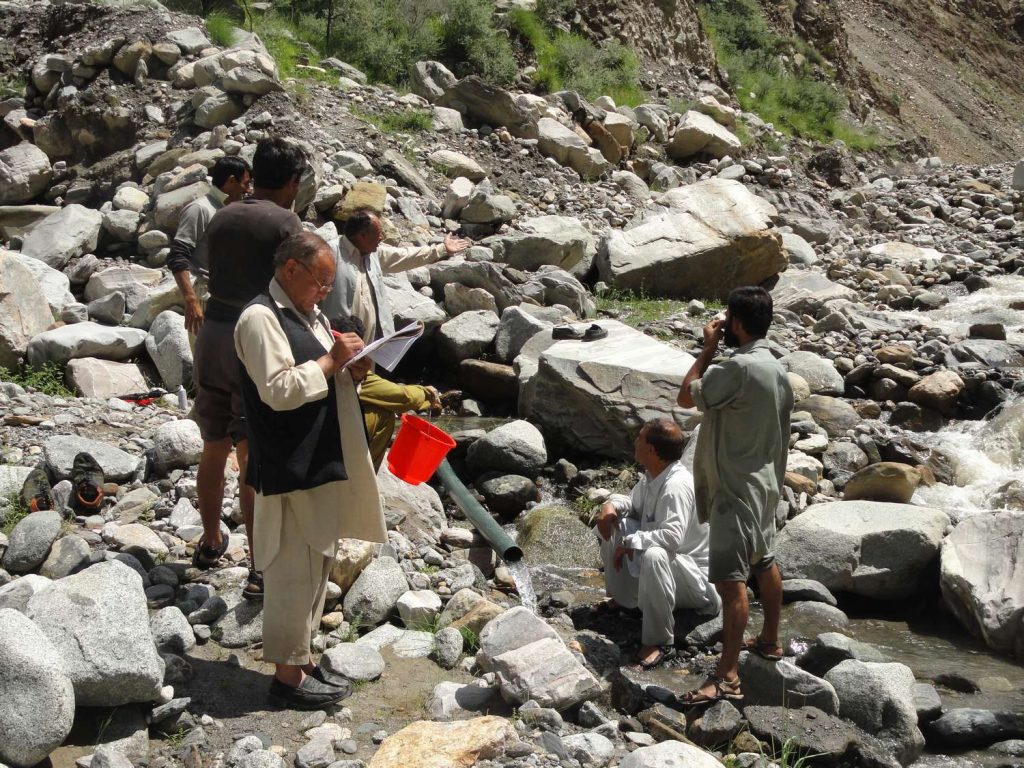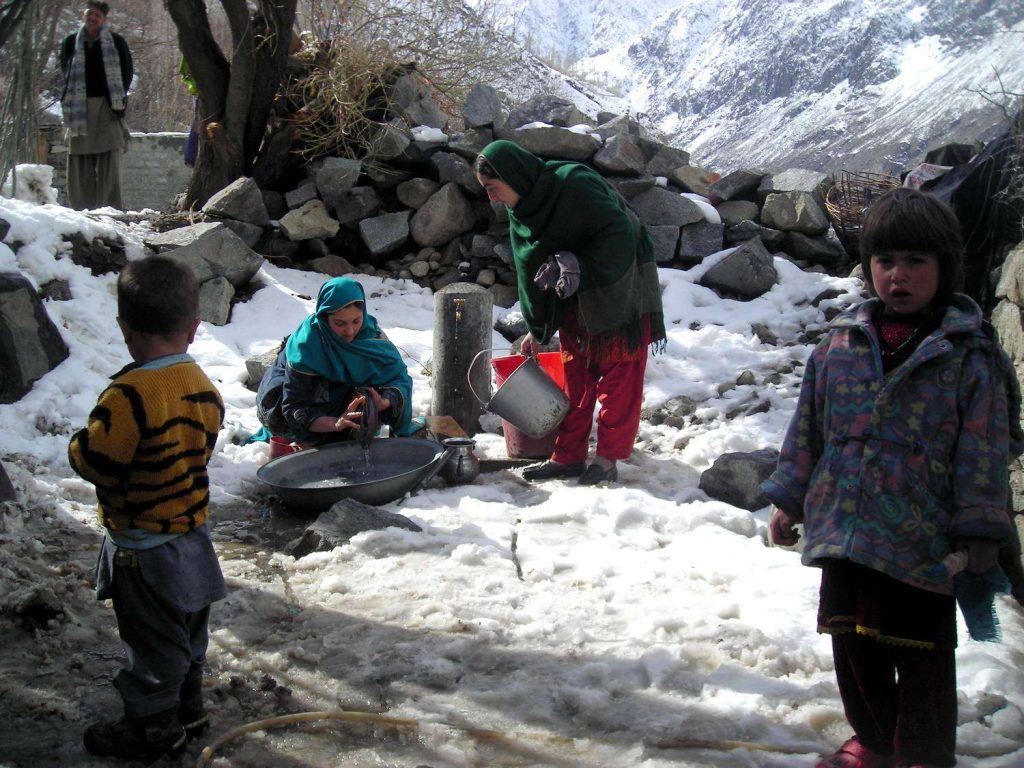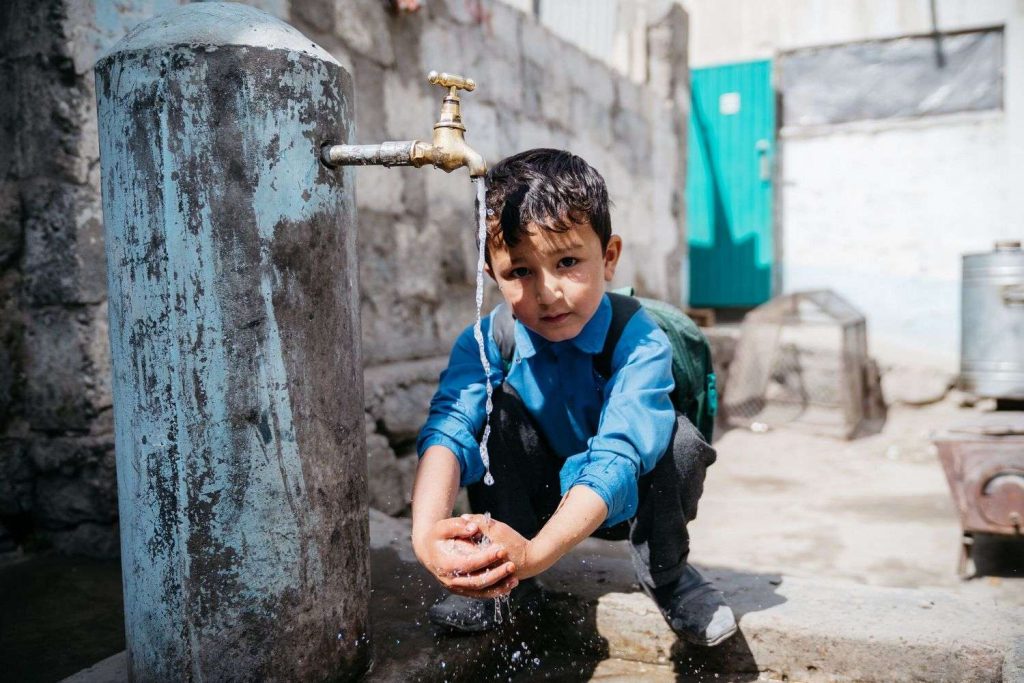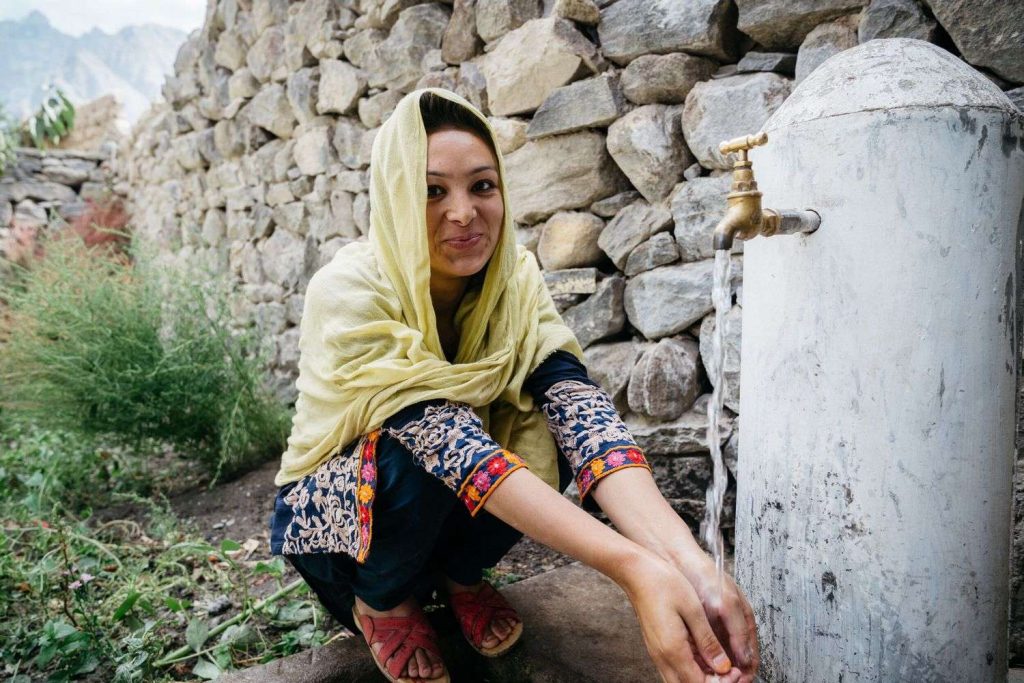 Follow these steps to help slow the spread of the virus and to reduce the risk of infection:
➡️ Wash your hands with soap and water regularly and thoroughly; this means for at least 20 seconds
➡️ Cough or sneeze into your elbow or into a clean tissue, then throw the tissue in the bin
➡️ Stay 1.5 meters away from others. If you are sick, stay home
➡️ If you're feeling sick or showing symptoms of coronavirus, you should call your designated numbers in your city for advice.
➡️ For more information and tips to help improve your safety and wellbeing, visit the Federal Government's official website