New Burushaski Song "Jey Uney Un Ja" released on FolkVirsa
A new Burushaki song Jey Uney Un Ja written by Zulfiqar Hussain Barcha has been released on GBC's upcoming music streaming app FolkVirsa.
A new Burushaki song Jey Uney Un Ja written by Zulfiqar Hussain Barcha has been released on GBC's upcoming music streaming app FolkVirsa. The vocals are backed by young Rameez Barcha and Yasmin Zaman. The music was produced by D.W. Baig and recorded at IPPAC in Rawalpindi.
Despite monetary attraction and lack of sponsors, individuals and small organizations are keeping the music industry of Gilgit-Baltistan alive. Although there have been some recent releases supported by NGOs, a commercial backed initiative is yet to introduced in the region.
Jey Uney Un Ja is relatively a sad love song that tells the story of broken promises at the same time making new pacts for the future.
[soundcloud url="https://api.soundcloud.com/tracks/333547845″ params="auto_play=false&hide_related=false&show_comments=true&show_user=true&show_reposts=false&visual=true" width="100%" height="690″ iframe="true" /]
Talking to GBee News, Zulfiqar Hussain Barcha complained that even though music is one of the few sources of entertainment in the region of Gilgit-Baltistan and attracts a huge audience, local sponsors are not willing to invest in the industry.
He added:
"The writer/poet is the one who makes the investment. He has to pay the singers, the recording studio, and the musicians. This is why albums are becoming impossible to bear financially and we have to rely on once-in-a-while single releases."
The video was produced by Imran Ahmed Hunzai at Centangle Interactive. Due to essentially no budget at all, stock footage was relied upon along with some in-studio shots of the artists.
The song has been well received during the first week of release with over ten thousand organic views on Facebook, Youtube and Dailymotion while about eight thousand audio streams on FolkVirsa and SoundCloud were recorded.
Listen to Jey Uney Un Ja on FolkVirsa

7 Photo-stories on World Water Day 2020 from Gilgit-Baltistan and Chitral (GBC)
World Water Day is celebrated every year on 22nd March as an observance day to highlight the importance of freshwater. The day is used to advocate for the sustainable management of freshwater resources.
As part of the World Water Day 2020 celebrations, Aga Khan Agency for Habitat (AKAH) shares these stories of people from Gilgit-Baltistan and Chitral whose lives have been deeply impacted by water and sanitation-related projects in the region.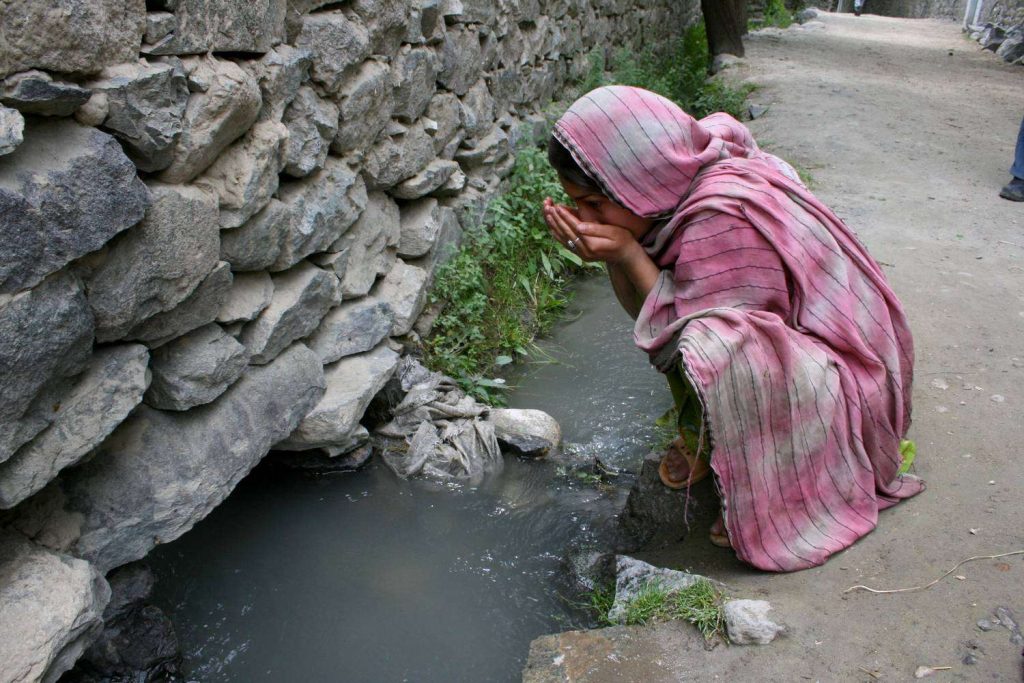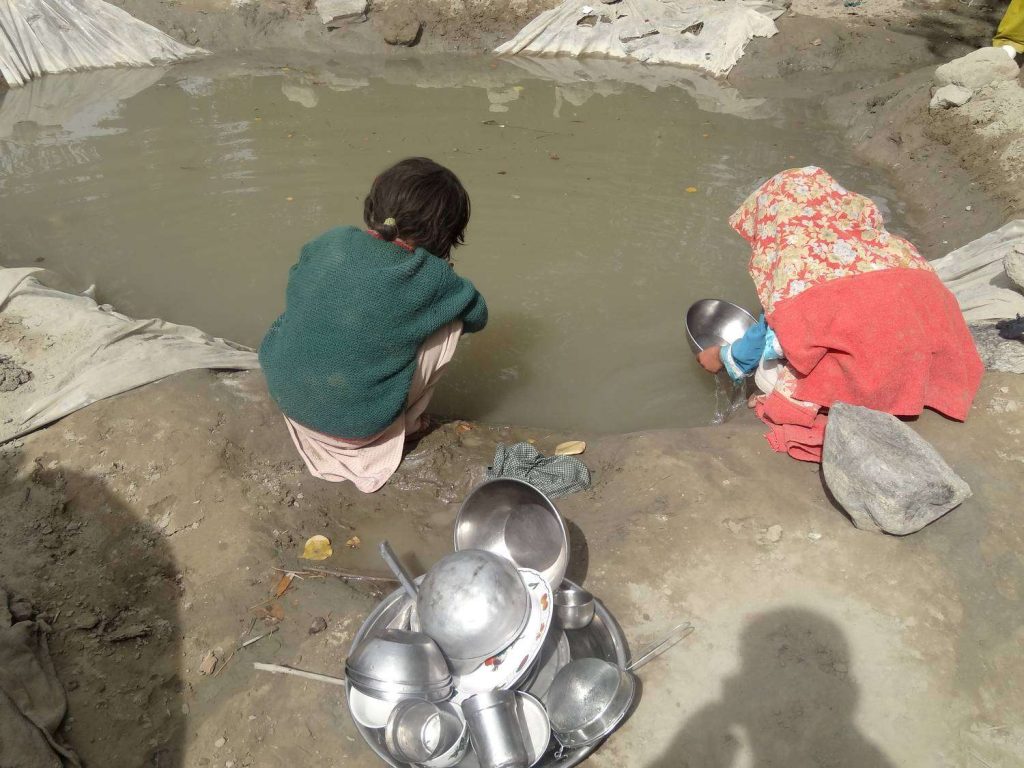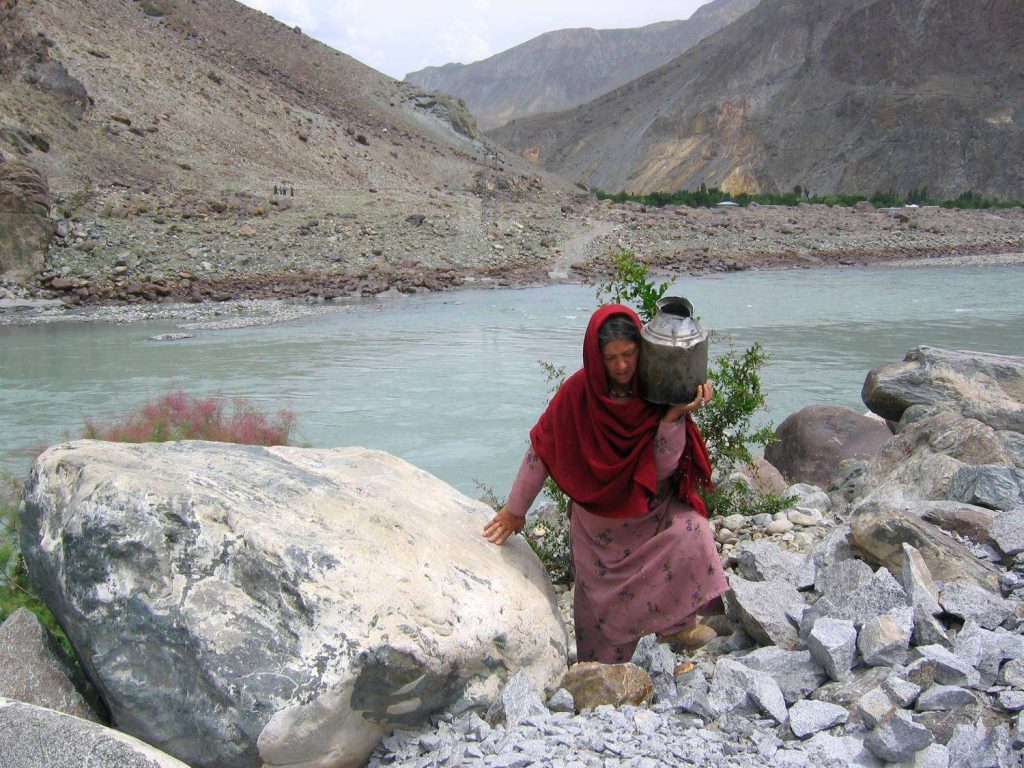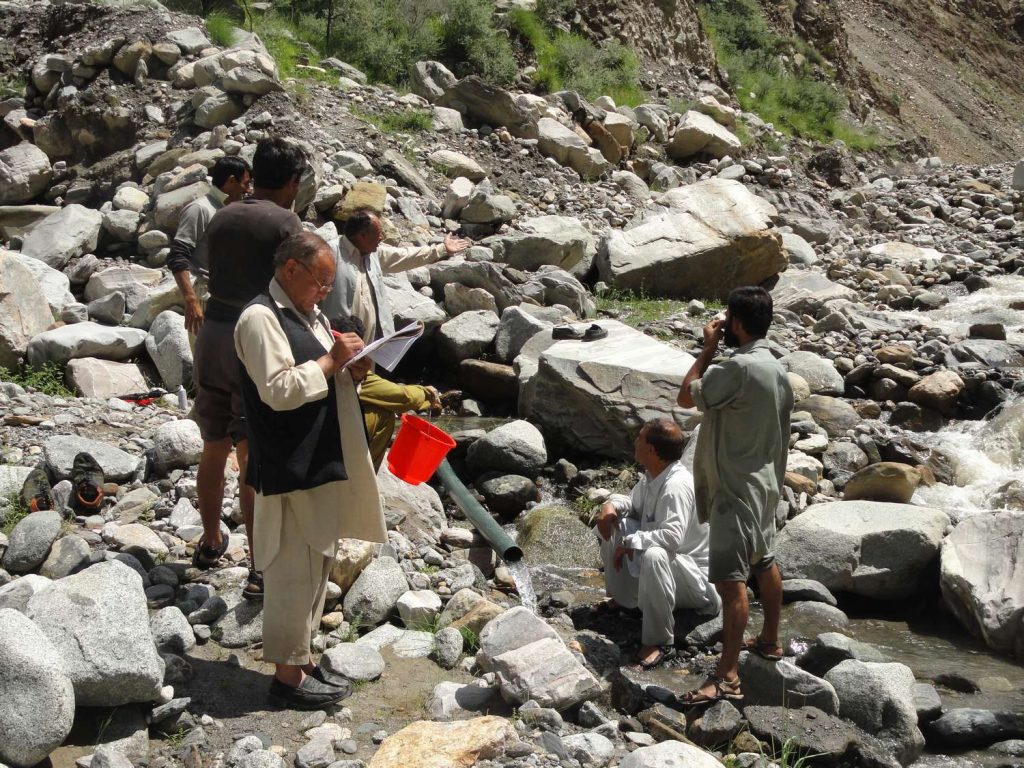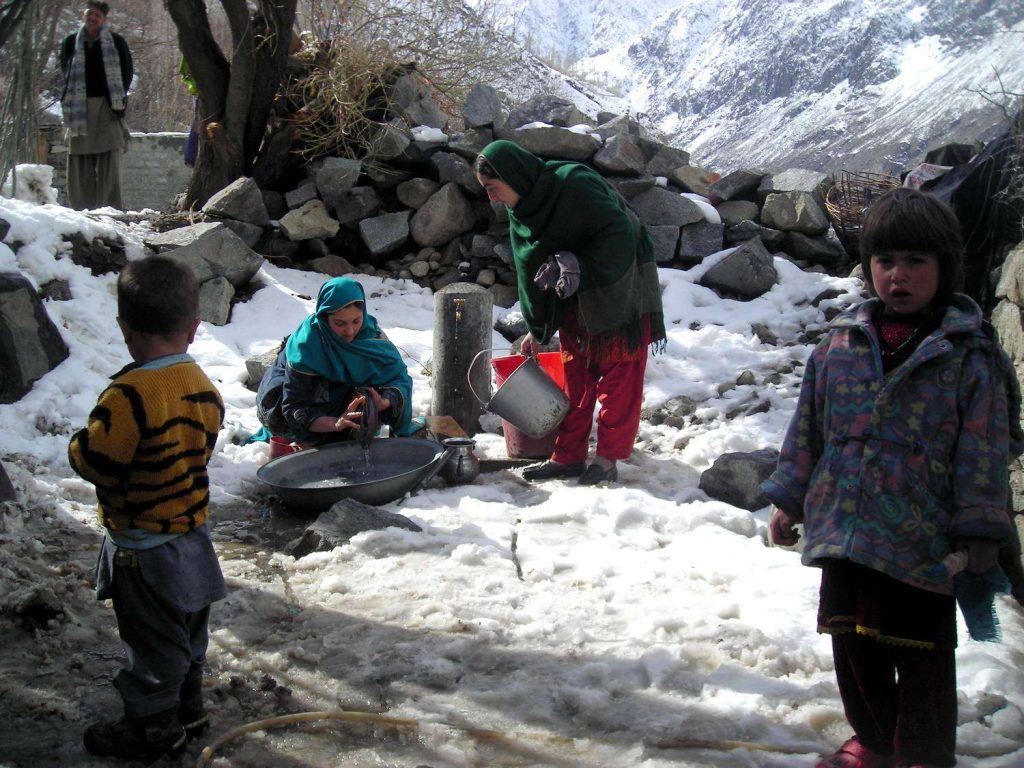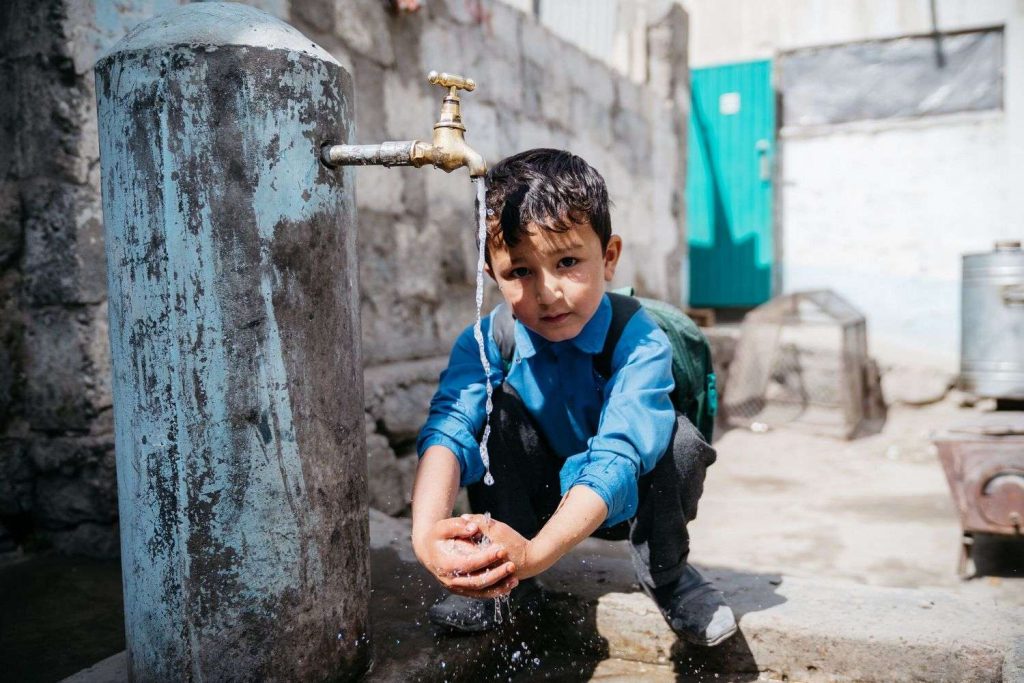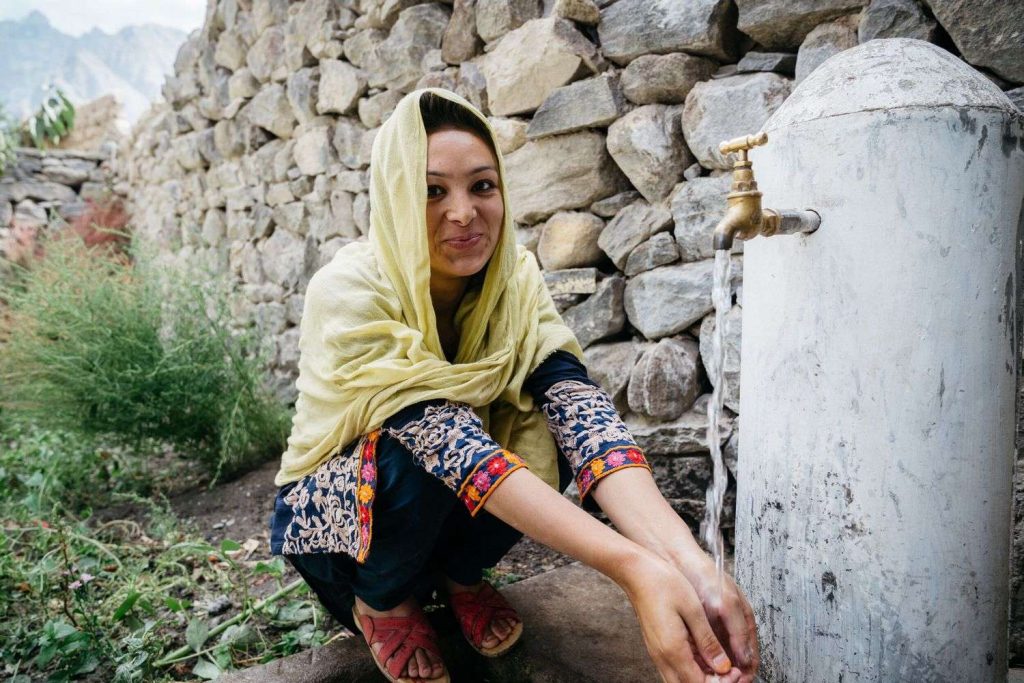 Hunza Police Raids and Seizes 230 liters of Araq, arrests illegal Hunza Moonshine maker
Hunza Police had raided an illegal Hunza moonshine distillery in Altit town of Central Hunza Valley and seized around 230 liters of Araq. According to a post published on Facebook by an account associated with SHO Hunza District, the police raided the illegal moonshine factory based on a tip.
The successful operation was led by SHO Hunza himself. A team of policemen who participated in the raid posed for a photo with an illegal moonshine maker after seizing Araq and distillation equipment.
The post further mentions that an FIR has been lodged against the owner of the factory. The distillation equipment and 230 liters of Araq, some of which were already filled in reused mineral water bottles, were seized from the illegal moonshine factory.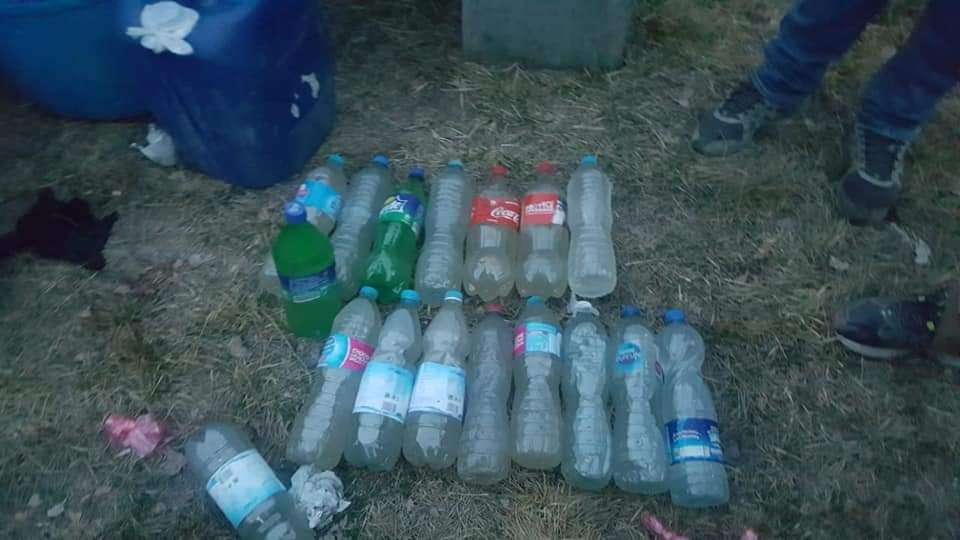 Raids of such kind are not new in the Hunza district. Despite a rise in making and selling of the Hunza Moonshine, locally known as Araq and sometimes referred to as Hunza Water by tourists, authorities have failed to formulate address the issue.
During the past five years, at least seven such raids have been made but the real issue is far from being addressed.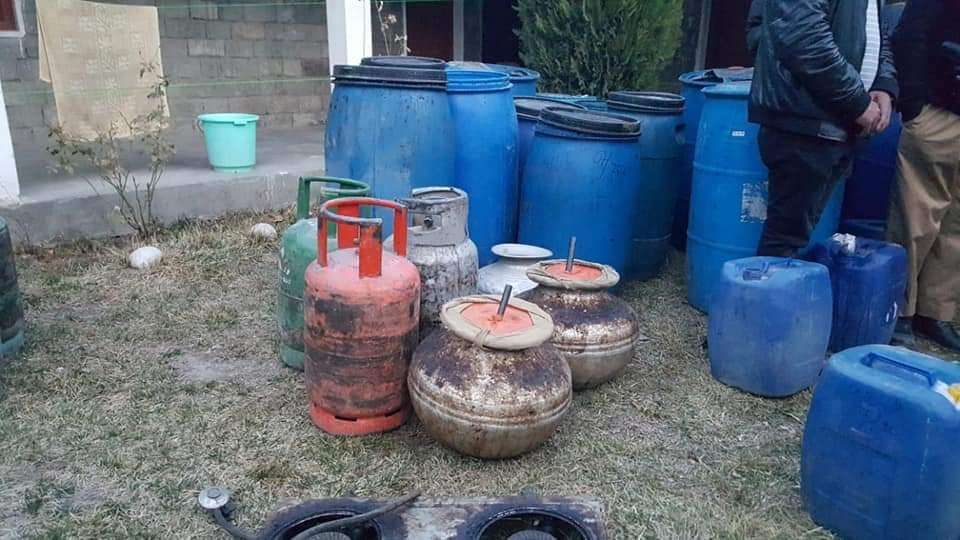 According to a survey in 2015 by a youth organization, 3 out of every 5 men in Hunza consume Araq at least once in a month. Due to a ban on publicly buying and selling of alcohol, the illegal moonshine makers find a way to fill the gap.
In Gilgit-Baltistan, the local moonshine making industry is thriving in the districts of Hunza and Ghizer.
BBC reported in 2013 that despite a public ban, alcoholism is becoming a rising issue in Pakistan. Despite excise taxation on liquor, beer, spirits and alcohol, there is no written national policy in Pakistan adopted to address the many issues related to alcoholism.