Governor Gilgit-Baltistan Mir Ghazanfar Ali Khan Resigns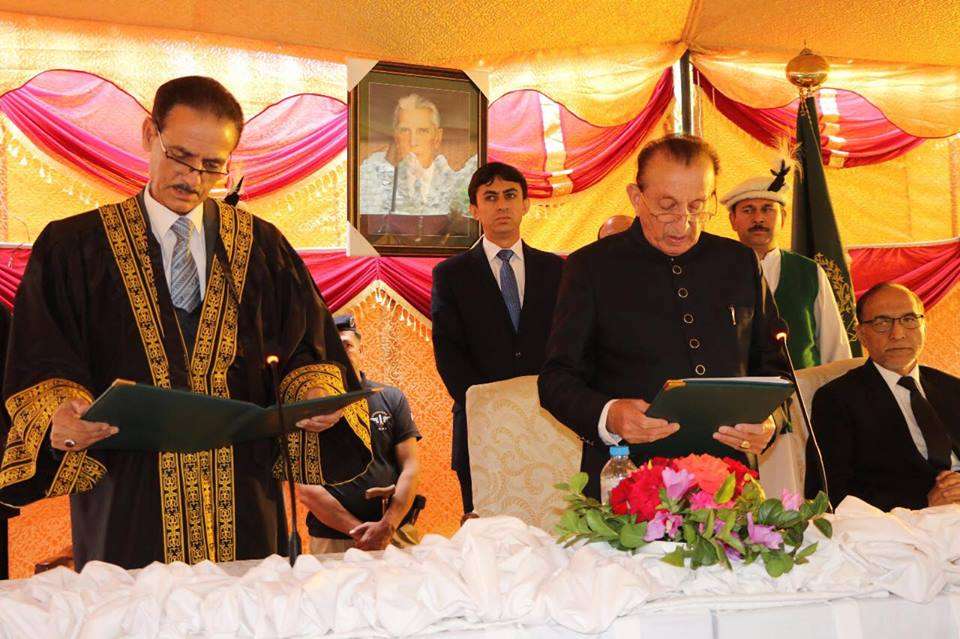 Governor Gilgit-Baltistan Mir Ghazanfar Ali Khan has resigned after about three years in the office. His resignation was accepted by the President of Pakistan Dr. Arif Alvi. The resignation comes after a wave of controversies surrounding a leaked video that has put his loyalty to the state under question.
Mir Ghazanfar Ali Khan had won Gilgit-Baltistan Legislative Assembly seat from Hunza. After his appointment as the Governor of Gilgit-Baltistan, his son Shah Salim Khan won the seat but controversies surrounded the Mir family until the Gilgit-Baltistan Supreme Appellate Court disqualified him.
The GBLA-6 seat is currently vacant leaving Hunza without representation at the Gilgit-Baltistan Legislative Assembly.
It is being speculated that former Pakistan Tehreek-i-Insaf Gilgit-Baltistan leader Raja Jalal Hussain Maqpoon might be appointed the new Governor of Gilgit-Baltistan.
President of Pakistan is expected to issue the notification within the following week.

Follow these steps to help slow the spread of the virus and to reduce the risk of infection:
➡️ Wash your hands with soap and water regularly and thoroughly; this means for at least 20 seconds
➡️ Cough or sneeze into your elbow or into a clean tissue, then throw the tissue in the bin
➡️ Stay 1.5 meters away from others. If you are sick, stay home
➡️ If you're feeling sick or showing symptoms of coronavirus, you should call your designated numbers in your city for advice.
➡️ For more information and tips to help improve your safety and wellbeing, visit the Federal Government's official website