Seminar Held at KIU to discuss the role of ECD in social transformation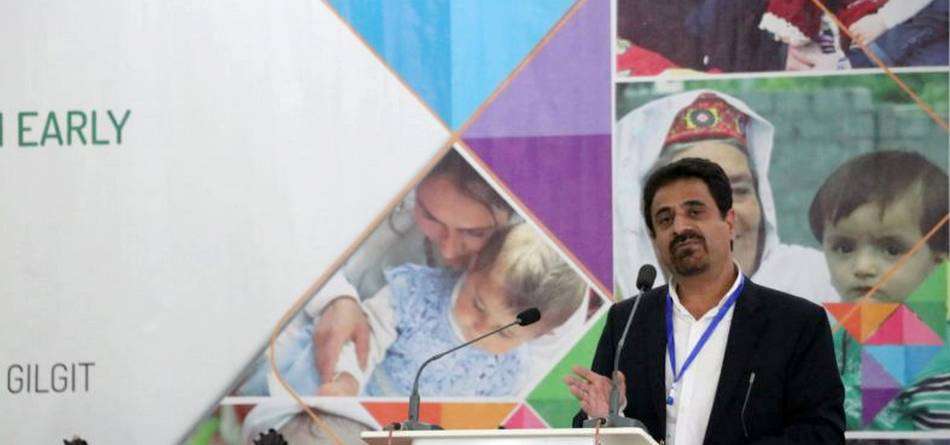 GILGIT 24/7: The first ever seminar on Early Childhood Development (ECD) was held at the Karakorum International University (KIU) on the 10thand 11th September 2018. The Seminar was the result of collaboration between the Karakorum International University, Rupani Foundation, Department of Education, Gilgit-Baltistan, Department of Health, Gilgit-Baltistan, the Aga Khan Development Network (AKDN), World Learning, Hashoo Foundation, and Allama Iqbal Open University.
The theme of the seminar was 'Transforming Society through Early Childhood Development'.It featured an opening and closing session, a plenary, two engaging concurrent sessions and a panel discussion.
Minister for Works, Gilgit-Baltistan- Dr. Muhammad Iqbal presided over the opening session. He emphasized the significance of a mother's health and education in providing a valuable head start to children. He further elaborated that, only an educated and healthy mother can ensure a prosperous nation. Prof. Dr. Atta Ullah Shah, Vice Chancellor KIU said that ECD is an integral component for social prosperity which should be considered on all levels. He also discussed the role of academia to formalize the ECD sector in the context of Gilgit-Baltistan. He also announced the establishment of a state of the art ECD research center at the faculty of education, KIU in partnership with Rupani Foundation. Dr. Sughra Khan Choudhry, Director Education, Aga Khan Foundation, Mr. Ghulam Tahir, Vice Chairman Rupani Foundation, Mr. Jalal-ud-din, Hashoo Foundation and Ms. Khadija Khan, CEO Pakistan Alliance also presented their remarks in the opening session.

Among others, Dr. Alimna Pardhan (AKU-IED), Dr. Ghazala Rafique (AKU-HDP), Dr. Sadiq Hussain (KIU), Dr. Nadir Shah (SUN) and Mr. Waseem Samad (CEO Rupani Foundation) made their presentations on nurturing care frameworks, importance of first 1000 days of life, nutritional status of GB, and other discourses of holistic development in early childhood. A panel discussion led by Ms. Nadia Karim Shaw, country representative World Learning highlighted the importance of early grades reading. On the second day, the seminar participants visited different public and private ECD models working in the Gilgit City, followed by a reflective session.

Minister of Education, Gilgit-Baltistan Mr. Muhammad Ibrahim Sanai was the chief guest of the closing ceremony. Mr. Nasruddin Rupani, Chairman & Founder Rupani Foundation reiterated the commitment of RF to the Children of Gilgit-Baltistan in his welcome note. He said the Foundation will extend its unconditional support to the government of GB to promote ECD services. Mr. Majeed Khan, Director Planning, Department of Education presented the key recommendations and way forward. Mr. Muhammad Ibrahim Sanai in his address said that ECD is the key to unlock prosperity and socio-economic wellbeing for the future generation. Mr. Minister further added that the government of Gilgit-Baltistan is very keen to promote Early Childhood Development in all schools of GB. He emphasized on the importance of public and private partnership to ensure access and inclusion.
The seminar brought together policy makers, education department officials, ECD experts, practitioners, researchers, donors and academic institutions to share progress and experiences in the field of ECD in Gilgit – Baltistan (GB). Around 300 delegates including political and government administrative leadership, ECD experts, head of institutions, researchers, academicians and ECD practitioners from 10 districts of Gilgit-Baltistan and from mainland Pakistan attended this two-day event.

AKAH partners with KIU for Programs of Scientific and Technical Collaboration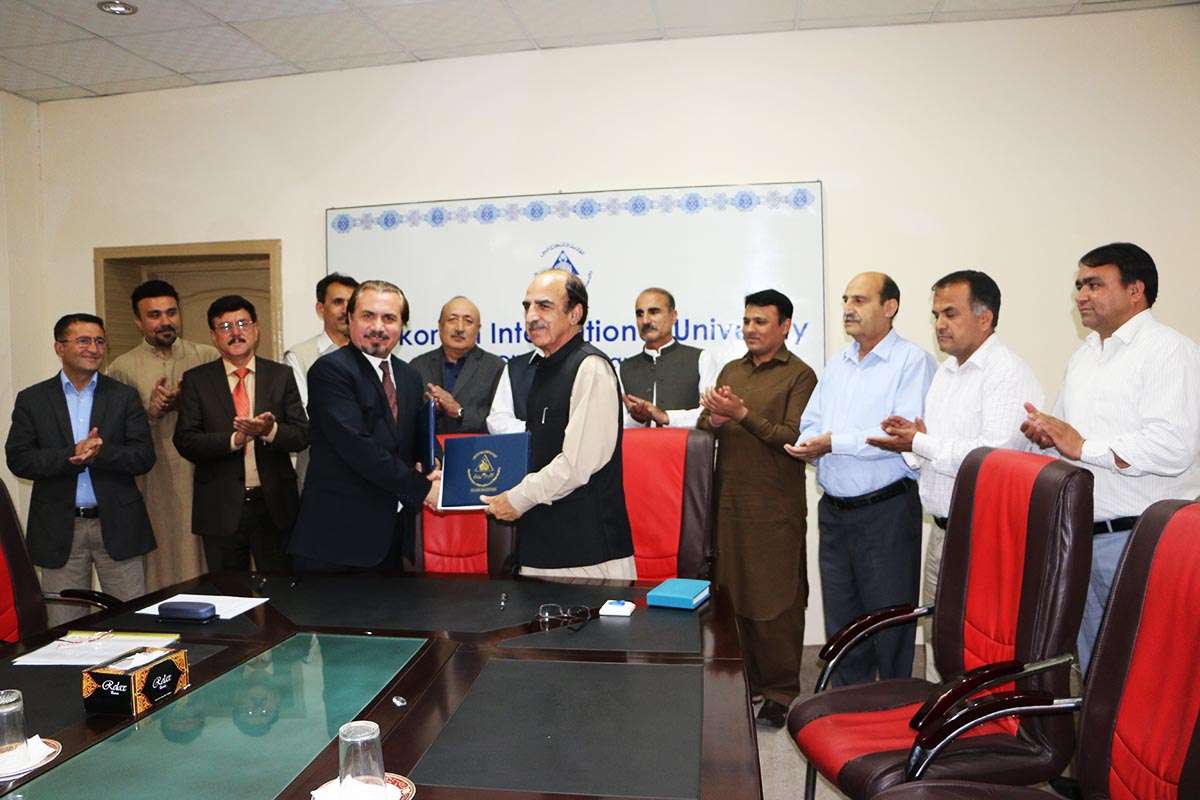 The Aga Khan Agency for Habitat partners with the Karakoram
International University, Gilgit, for programs of scientific and technical collaborations to advance the state of living conditions and reduce the vulnerability of mountain communities.
This partnership will encourage and facilitate young researchers and development practitioners in the field of disaster management and related disciplines such as hazard identification and assessment, mitigation, preparedness socioeconomic vulnerability assessment, climate change
induced disasters, Glacier and Glacier lakes, radiation hazards in the built environment and area focused structural design.
A high-level meeting held between Aga Khan Agency for Habitat and Karakoram International University, at Gilgit on 29 May 2019 to discuss technical aspects of the partnership for information sharing, exchange of resources and provision of opportunities. The meeting followed by the signing of Memorandum of Understanding (MoU), to advance the state of living conditions and reduces the vulnerability of mountain communities to natural disasters. The MoU was signed by the Vice Chancellor of KIU and the CEO of AKAH.
In his remarks Engr. Prof. Dr. Attaullah Shah, Vice Chancellor, Karakoram International University shared that "KIU is committed to making social development and evolution of peaceful and pluralistic societies in the mountainous areas of Pakistan. This formal linkage between the Aga Khan Agency for Habitat and KIU will be considered vital to boost research
and technical cooperation by sharing knowledge, expertise, and resources".
"Dealing with the issues of climate change and ensuring a safe and sustainable human habitat in the mountain areas is a key challenge of our times. We believe this challenge can only be addressed through strong cooperation and synergy between public and private sector organizations including academia and the civil society through generation and sharing of
knowledge, experience and technical cooperation" emphasized by Mr. Nawab Ali Khan, CEO of AKAH while speaking to the occasion. He further added that "this partnership will provide KIU researchers the opportunity of a field laboratory in AKDN projects for applied research in areas of disaster management and climate change adaptation and mitigation which will ultimately contribute to improvement in the quality of life of the communities. He appreciated the support that the public sector organizations have extended to AKDN and termed this partnership another key step for the development of the people of Gilgit-Baltistan.
In the past AKAH (AKPBS) jointly with KIU has worked on the development of skilled craftsmanship in Gilgit-Baltistan through joint programs.
Hundreds of craftspeople have benefited from the joint program and are benefitting communities with their learned skills.
Zulfiqar Essa: Contending for the Hult Prize 2019 with a Million Dollar Idea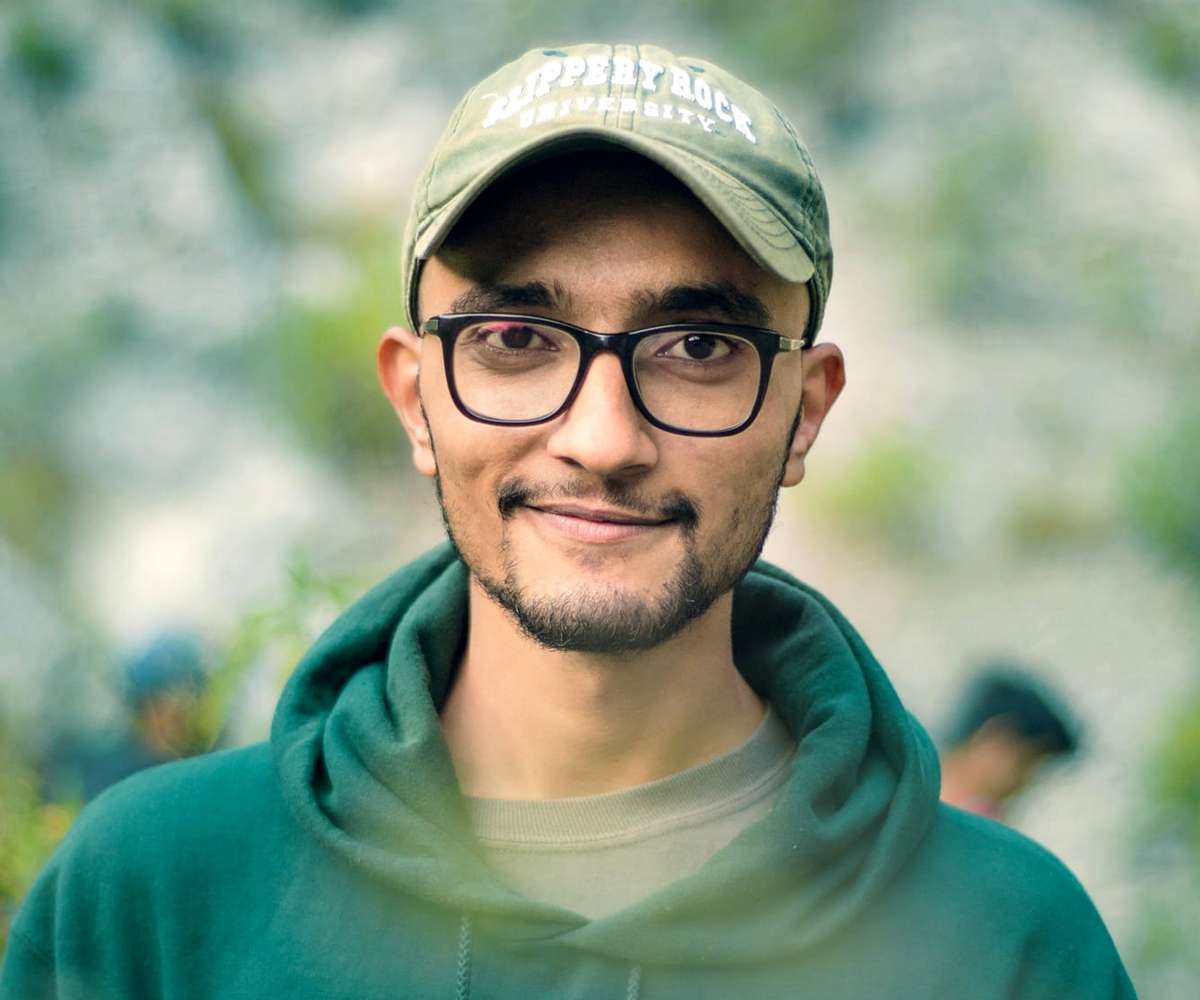 "My name is Zulfiqar Essa and I'm from Hyderabad, Hunza. I'm the co-founder of TechScape and previously have been awarded the Global UGRAD scholarship. Currently, I'm working on an idea called "Shirijon" which aims to create over 10,000 jobs in the next decade. I'm collaborating on this idea with my team members from Chitral, Punjab, and Germany.
Recently our idea got selected in the top 35 for HULT Prize 2019 from around two hundred thousand global applications received from across 120 countries. In the next round to be held in Amman, Jordan, we will be competing against young entrepreneurs from Harvard Business School, Cambridge, and other globally known institutions. Our idea is the very first Gilgit-Baltistan and Chitral (GBC) to make it to the regional round of HULT Prize.
Our team from COMSATS University Islamabad is quite excited to participate in the 10th Annual Hult Prize Regional Summit in an attempt to win a $1 million USD as a seed fund. We think that this idea has the potential to change the economy of not only Gilgit-Baltistan and Chitral but entire Pakistan as well."
This story is part of the #GBCProspers campaign by GBee. Send your stories at editor[at]gbee.pk or inbox your story at our Facebook page.
Join GBee to participate in our community forums and discuss topics about Gilgit, Baltistan, Chitral, Kohistan and Kashmir.